Are you looking for ways to drive exponential growth for your SaaS business? Great SEO fosters exponential SaaS growth. If you are planning a new SaaS growth strategy that does not involve SEO, you may want to reconsider. 
Making the initial investment in SEO can be intimidating for some SaaS companies, but the ultimate ROI can be huge. The vast majority of SaaS company goals are to gain more subscribers, and marketing is the number one way to achieve that goal. 
This blog will help you understand what SaaS SEO is, why it is important to invest in, and ways to successfully implement it in your business. Or, save this guide for later and get to know more about the differences between SEO and SEM and what makes SaaS marketing different. 
What is

SaaS SEO?
SEO (search-engine-optimization) can be an integral piece of the growth puzzle for SaaS companies. Not only does it enable businesses to reach new prospects, but it ensures that those prospects are effectively nurtured along their customer journeys and toward being loyal, returning customers. In SaaS, this inbound relationship is core to organic success, which is core to an optimized digital marketing ROI. 
When your prospects search for the problem your SaaS company solves, or they're starting to search around for the solutions you specialize in, it's important that your website appears first. With sophisticated SEO tactics like these, your business will have a chance to compete with more prominent brands. 
---
The SaaS Business Model: The SaaS, or Software as a Service, business model is based on a company providing a hosted software that is licensed on a subscription plan to the customer. SaaS companies offer a wide variety of services, but no matter how successful they are, they all have a common denominator: the need for subscribers. 
Whether the company is a start-up or an industry leader, a successful SaaS company continually improves its marketing strategy, has a consistent MRR, and is actively improving its service.
Search-Engine-Optimization (SEO): SEO is the strategy of increasing the quality and quantity of traffic to your company's website through organic search engine results. SaaS technical SEO means setting up the company's website to be more accessible to search engines like Google by clarifying the benefits of your service. Other factors that determine SEO would be the site load times and how valuable your site is to users.
SaaS SEO

Framework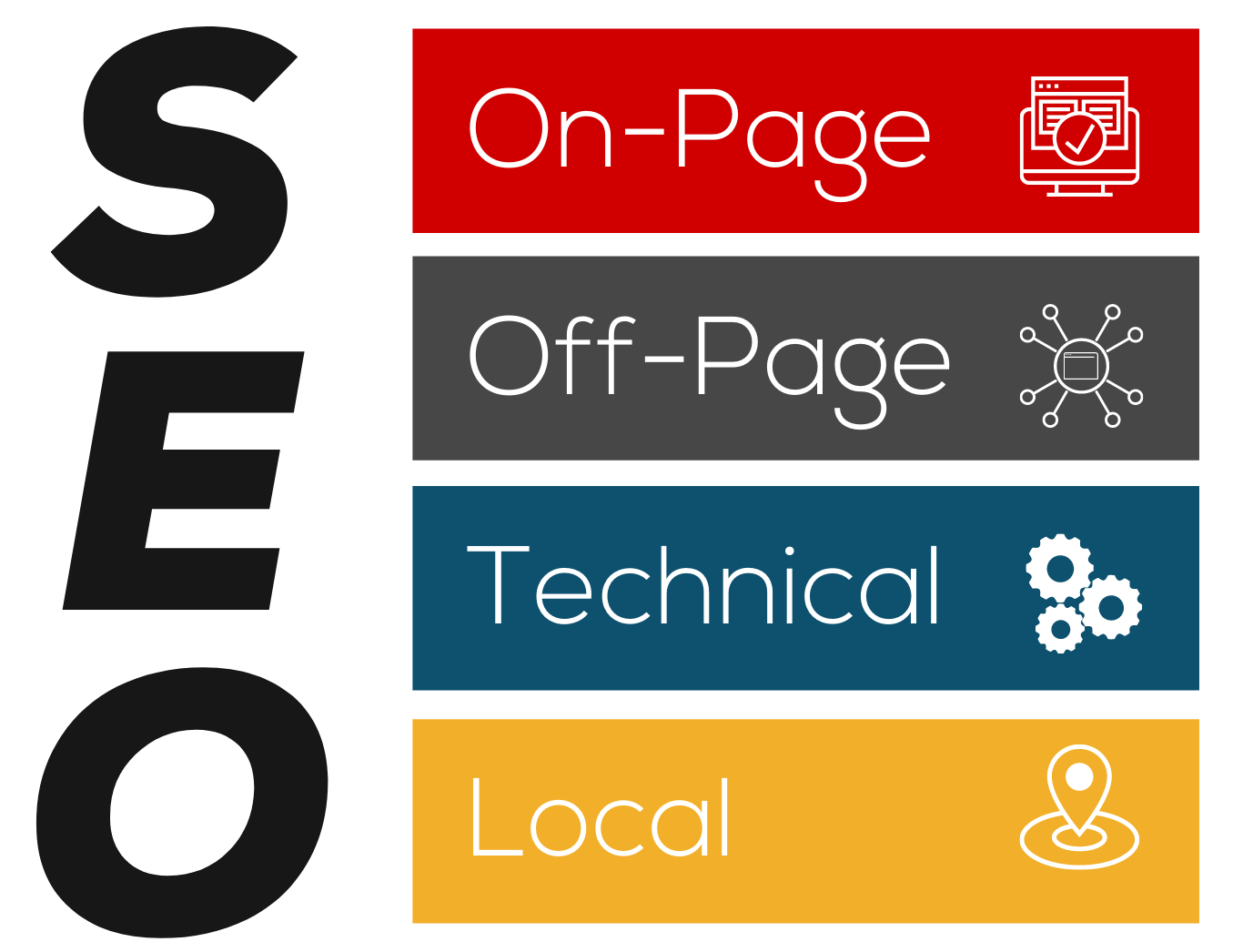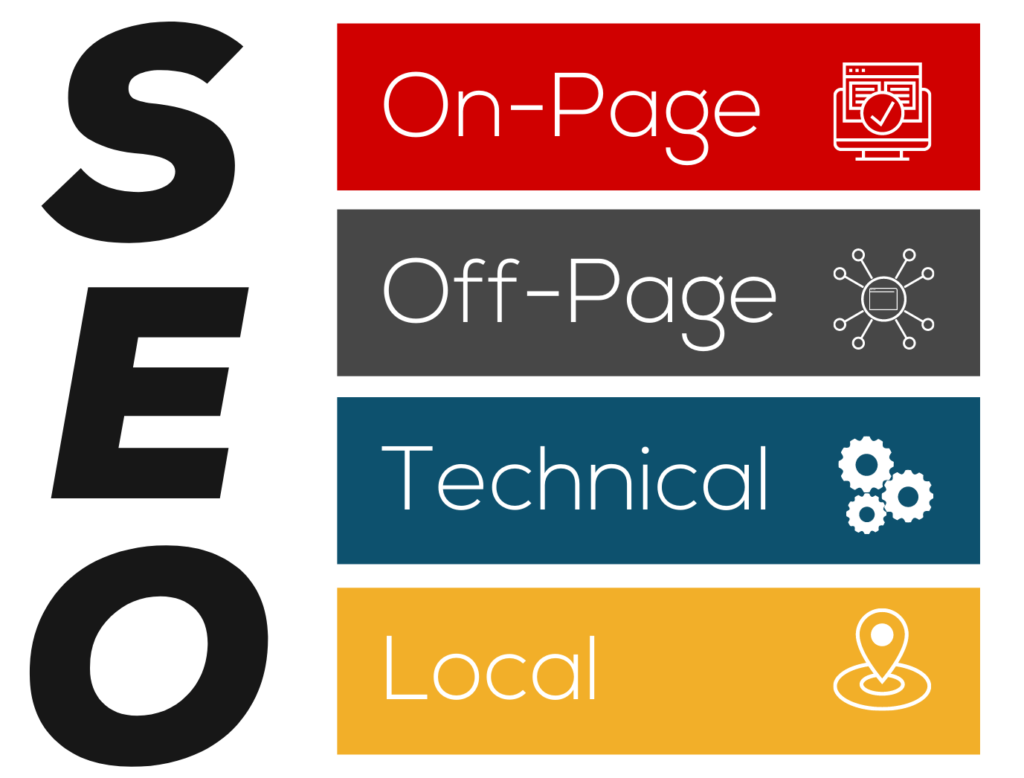 When it comes to expanding a SaaS company's marketing reach, SEO is clearly the most valuable strategy. What makes a successful SEO plan? The SEO Framework for SaaS consists of link building, keyword research, page structure, and content strategy. This framework helps a site succeed because more potential customers will see it due to its higher position on search engines. Let's dive into each of the pillars of the SaaS SEO Framework.
Technical SEO:

Technical SEO is a method of optimizing a website to improve its search engine rank. The approaches to improve a website's SEO could be faster load times, ease of navigation, and relevant keywords to draw the right customers to the page.

Keyword Analysis:

Keyword analysis is the process of reviewing which phrases or keywords will bring users to your website, both organically and through paid search. The goal is to find the most relevant terms that will bring in most users while also making sure the information is helpful and trustworthy for those coming to your site.

On-page Optimization:

On-page optimizations are the measures implemented on a site to improve its position in search rankings.

Even the slightest changes can double your conversions and, ultimately, your revenue. Website optimization that uses SEO tactics is

the key to cultivating a stellar online presence for any SaaS company

. 

SEO Content:

SEO content organically attracts search engine traffic using keywords and valuable website content.

Leveraging the power of SEO

along with the expert implementation of

digital marketing analytics

can

skyrocket

your business's growth.
"if all you do is follow the best practices, then you're always on the end of that adoption curve, where you really can see success with SEO is if you challenge yourself to be at the innovative side of that adoption curve"

-Josh Becerra, Augurian President
Learn more about Augurian's expert SEO services or reach out to hear about experience with SaaS SEO.
Components of a Winning

SaaS SEO Strategy
Since SEO organically positions your services in front of a relevant audience, it is one of the most effective ways to grow your SaaS business. A SaaS website should always be built with SEO in mind, and if it's not, that company is missing out on countless potential customers. Let's talk about how to build an SEO strategy that brings more of the right new subscribers to your site. 
Embrace Technical Optimization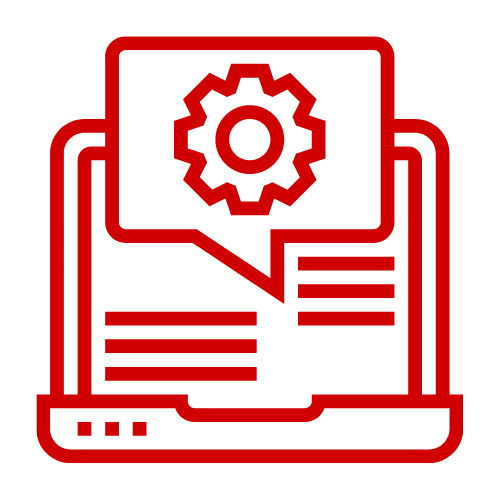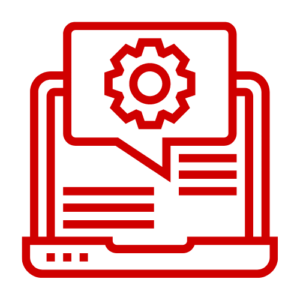 Technical optimization encompasses every SEO method used on a website, besides content optimization and link building. 
Quality content and links within a certain page help that page rank highest on a search engine. Why is that? Search engines deem content that is effective and relevant for the user to deserve higher rankings on the search engine result page. 
Here are a few of the elements that help add to the optimization of a company's website.
Speed of the website

Efficiency on mobile devices

Correct errors like broken links through website audits
Spend Time on Keyword Research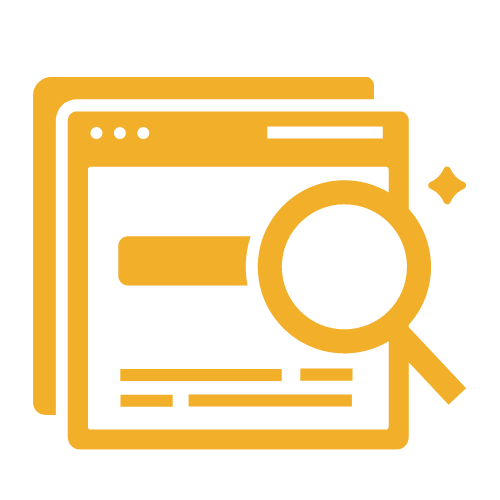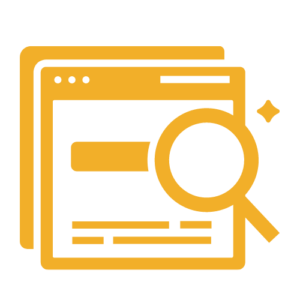 Keywords are vital to a successful SEO strategy. To have a strong website, you will need to optimize which keywords are being used to ensure they bring in relevant users. Negative keywords can lower your SEO and bring in users that are not a good fit for your service, which could lower your ranking on a search engine. Here are a few ways to research keywords to improve your website:
Study in-house data to see which keywords are the most effective and valuable

Find relevant search terms

Get rid of negative keywords
Create a Smooth User Experience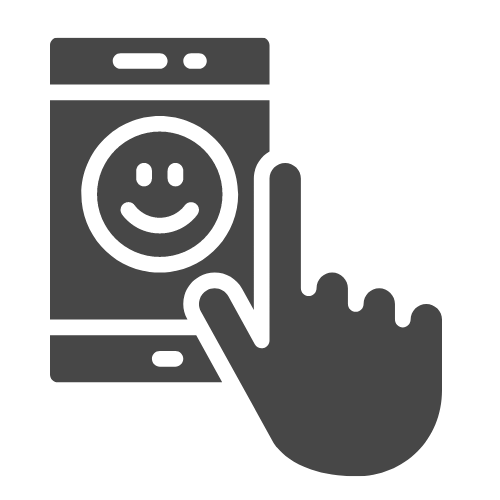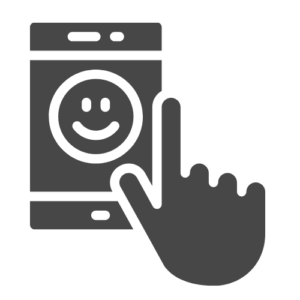 Important features of a SaaS company's website are ease of use and proper function. Having a website that works effectively seems like a no-brainer, but many websites have errors that drive customers away. When your site is easy to use and contains valuable information, it will rank higher in search engines and bring in new subscribers. What are the hallmarks of a great user experience?
Fast load times

No broken links

Easy to navigate
Be a Trustworthy Source For Your Audience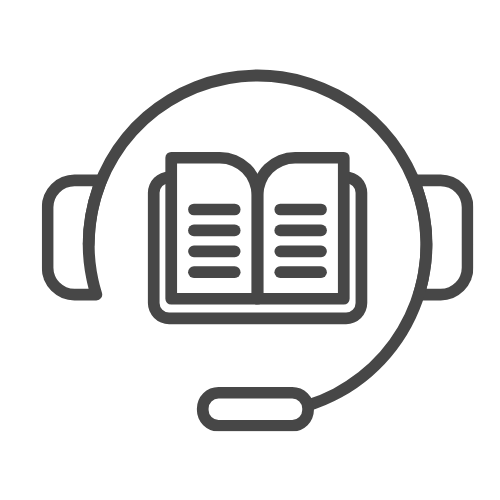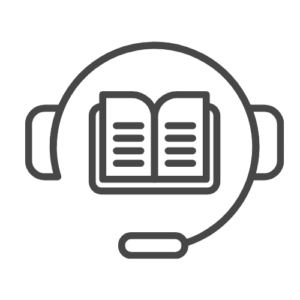 If you can answer customer questions and provide them with a relevant service, you're well on your way to becoming a trustworthy source. Your website needs to answer questions with accurate and relevant information. When your website can provide answers and thought leadership, it will instill trust into current and potential customers. To establish trust with users, you might try the following tips:
Provide accurate and relevant information

Show thought leadership through blogs

Update your site with relevant, current information

Answer questions and solve users issues
Try content marketing tools to make this easier, or partner with our content team for exponential growth.
Build Links Strategically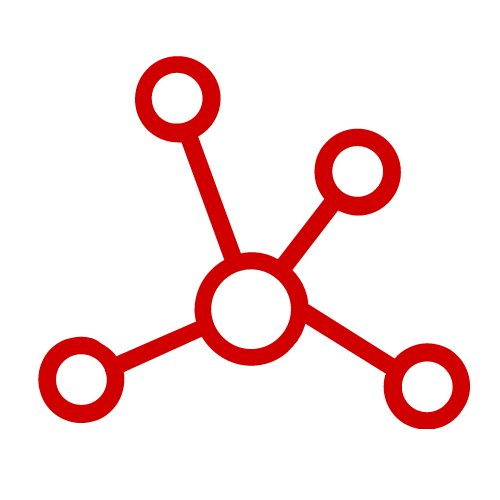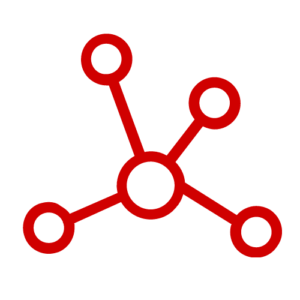 A successful website will keep users engaged with content that answers questions and piques interest. One strategy that will improve SEO and user experience is using links that relate to your service. A website's structure must include quality backlinks, as backlinks are a primary factor in determining your site's ranking. Industry best-practices concerning backlinks include:
Have links be relevant

Do not have toxic links that are not relevant

Make sure links are working
Measure Organic Growth Against Your Marketing Funnel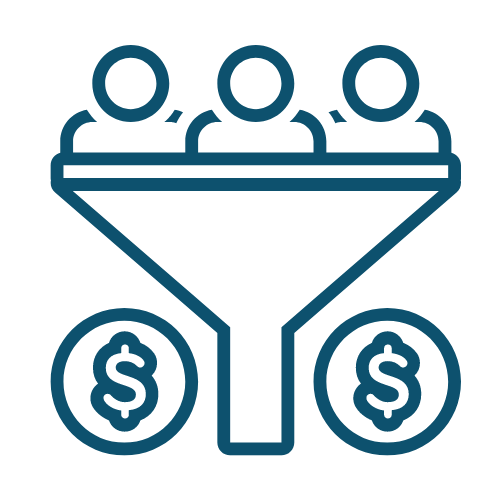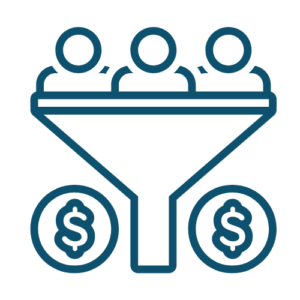 It is essential to know the difference between the organic growth of your service and your marketing funnel. A successful SaaS company will be able to track where leads are coming from and what factors help them convert. Here are a few ways to grow your marketing funnel organically:
Write pertinent and engaging content

Encourage signing up for email newsletters or blogs

Monitor site data to optimize content
Harness Analytics To Know What Really Works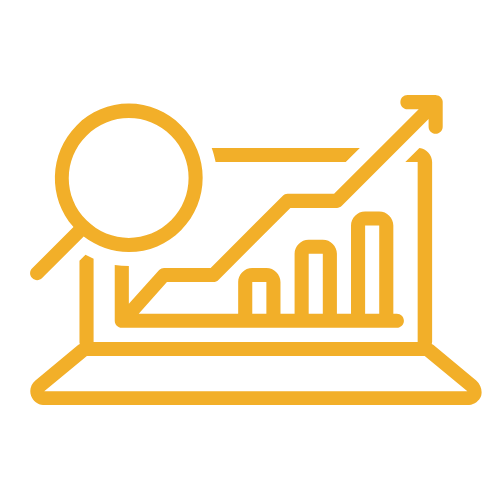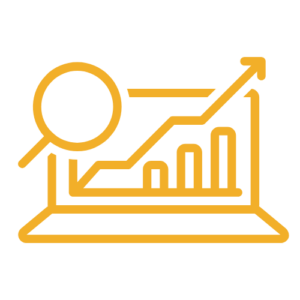 Having a plan to optimize SEO is great, but without data to back it up, your actions will only cause headaches. It is crucial that you monitor your site's data, as well as your competitors'. This way, you can track failures and successes and use those to influence your strategy. 
When you have a clear view of your site's analytics you can make educated choices that will have a positive impact. To harness the power of analytics, you'll need to:
Understand the competitive landscape

Know your customer better than anyone else

Take action on trends to improve your SEO
Learn more about how Augurian delivers expert web analytics services for SaaS businesses.
SaaS

Ranking Factors
On the surface, SaaS ranking factors can seem like a shot in the dark to improve your site's search engine position. In reality, the methods and actions that can be taken to improve search engine ranks are actually measurable. Below we will explain four contributing factors to your site's ranking and how to improve each one.
Engagement Metrics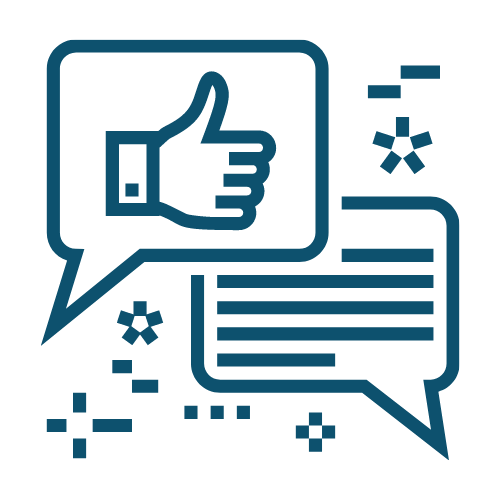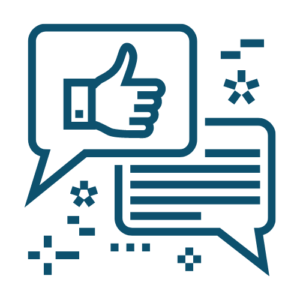 Engagement metrics are vital for site optimization. If a SaaS company's website has low engagement, their content may not be relevant, their site speed may be low, and they may be targeting the wrong audience. Here are a few metrics to monitor to analyze your website's efficiency:
Pageviews

Pages per session

Bounce rate

Time on page

Unique visitors

New vs. returning visitors

Abandonment rate

Conversion rate
Link Metrics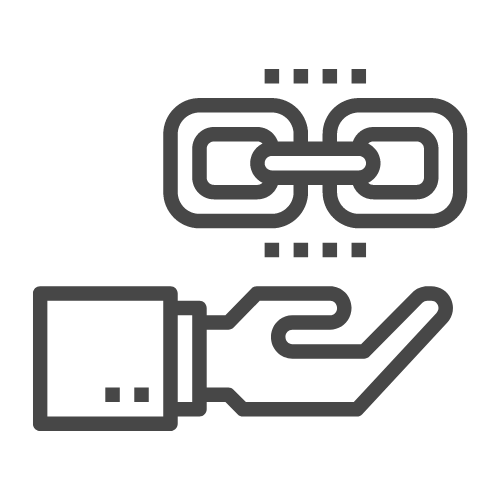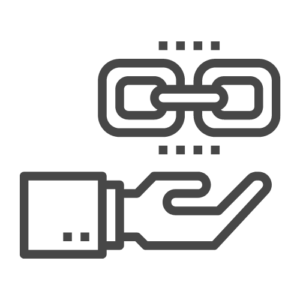 The role that links play in your search engine rank and improving your SEO cannot be overstated. When adding links, you will want to make sure they are relevant, high quality, functional, and have the potential to bring in traffic from other pages. There are multiple factors to understand when adding links to your page:
Domain strength

Page strength

Number of links

Position of link

Relevance of link

Root of link
Content on Your Website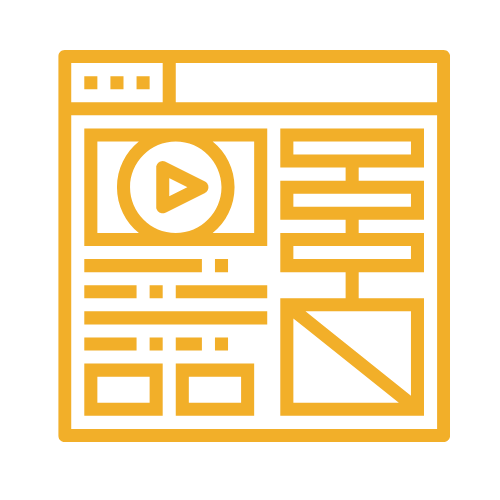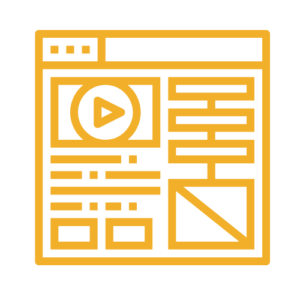 Content is king. An effective SaaS website will have accurate and useful content. Improve your SEO by publishing content that helps users answer questions, solve issues, and is trustworthy. Some basic guidelines for quality content are:
Provide content that is unique

and

useful

Include the subject of the content in the page URL

Use image alt text when posting images

Include title tags

Content should be easily shareable

Target keywords

Ensure content is mobile

and

desktop-friendly
Learn more about how Augurian drives success for SaaS companies with search-engine-optimized content services including strategy and blog development.
Technical SEO: Structure and Usability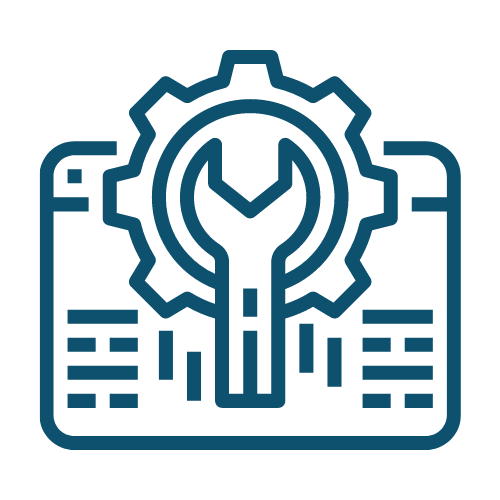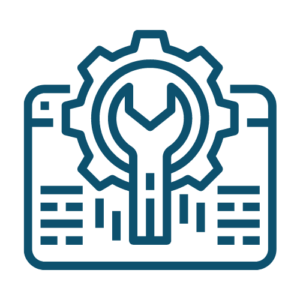 Technical SEO is the practice of improving your page in order to improve search engine rank. There are many SEO factors that contribute to page rank, including the page's structure and user-friendliness. Here are a few ways to make sure your site is effective and ranks as high as possible in search engines:
Site speed

Links are relevant and functional

No duplicate content

Great internal linking structure

The page can be indexed by bots

Relevant and unique content

Has proper tags

Works on all devices
Get in touch with our experts today to get started with your technical SEO audit.
What Can

SEO Do For SaaS Businesses?
When done right, SEO can be a great equalizer between small and large companies. A SaaS business can use organic SEO to lower marketing costs and still grow their business. When SEO is implemented correctly it can increase conversions, improve page rank, and get your product in front of the right audience.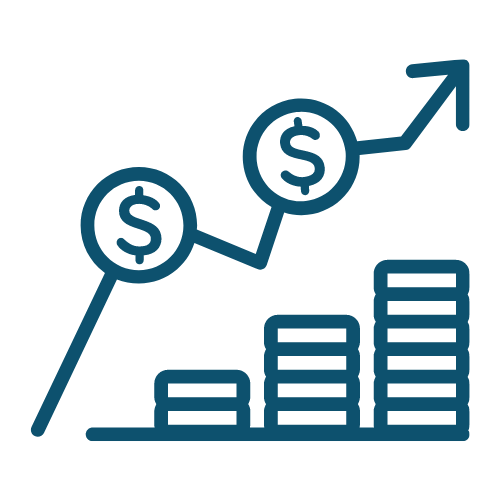 Increase Conversions
When SEO is optimized on your site, your page rank increases, which means your visibility increases, and, ultimately, your traffic increases, too. A site with great SEO will drive more quality traffic, which means those users are actively looking for the solution your company offers. High-quality traffic always leads to more conversions. 
Example: Clean Air Products (view Case Study)
Goal: Drive users to the website
Method: Utilizing our SEO sprint model and Strategic Website Migration process, we developed and implemented a risk mitigation plan to protect current levels of revenue and organic search traffic. In addition, we developed an agile organic search growth strategy which allowed us to continually roll out new tests while measuring impact throughout the launch.  This delivered the rapid feedback on performance needed to maximize results and ensure that post-launch traffic was increased, and continued to increase over time.

Results: 

49% SEARCH TRAFFIC INCREASE

|

187% CONVERSION RATE GROWTH

|

$21 ROI PER DOLLAR SPENT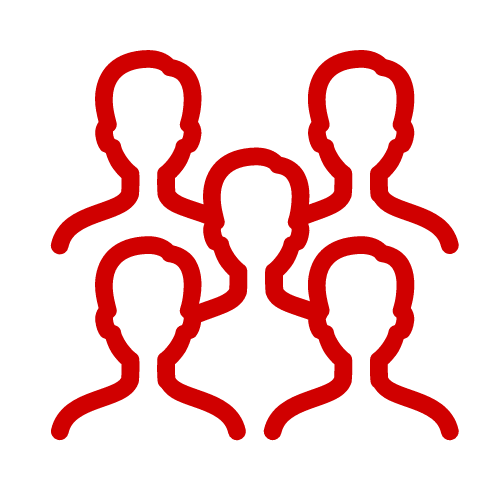 Boost Visibility
Search engines reward sites with excellent SEO by increasing their rank on the results page. When a search engine can see that your page fulfills a user's need and can satisfy a search query, it will place your site higher in the search results. Having your website in the top results will lead to more impressions, higher trust in the site, and more interactions.
Example: Unity College (view Case Study)
Goal: Increase organic traffic
Method: Augurian worked collaboratively with the client to develop a robust content marketing campaign delivering authoritative, evergreen content designed to capture potential students high in the marketing funnel. Initial efforts were aimed at filling the gaps in career-specific content. Career guides for specific jobs, including the degrees they required, led to gradual improvements in keyword ranking over time.

Results:

500+ RELEVANT KEYWORDS

|

95% TRAFFIC ATTRIBUTABLE TO SEO
Drive The Right Traffic
SEO drives inbound traffic from users who are actively looking for a solution or want to learn more about the service your company provides. When SEO is implemented properly, it generates qualified leads. How? Through technical and strategic optimization tactics, people who actually want your services are driven to your website. 
Example: Edina Realty (view Case Study)
Goal: Gain more leads
Method: Augurian's SEO and paid search teams collaborated to test the effectiveness of organic search title tags and headline variations using Google paid search ads. Winners were isolated quickly and the winning headlines were applied to property listing pages on the site which improved their performance in the organic search channel.

Results:

7X ANNUAL ROI

|

67% CLICK-THROUGH RATE INCREASE
SEO Tools

for SaaS Marketing
Improving SEO can be intimidating if your company does not have SEO experience. We have gathered a list of SaaS SEO tools that you can use to improve SEO right away without having to recreate the wheel.
More SEO Resources

for SaaS Marketing
SEO optimization is constantly changing, and there are always new methods to improve page rank. A successful SaaS company researches other SaaS websites to see what the industry best practices are, and you should be doing the same for SEO. Here are a few of our favorite resources for a SaaS business to learn more and stay on top of SEO trends.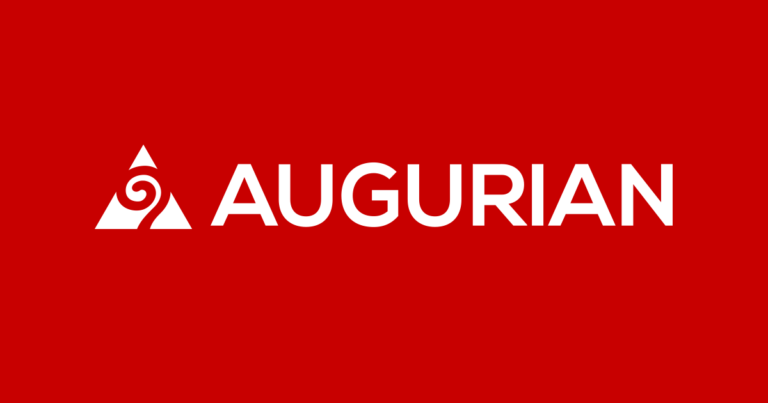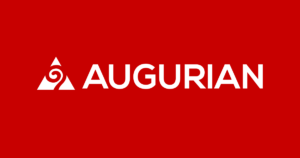 Grow Your SaaS Company with Augurian's SEO team
SEO is a defining factor of success for any SaaS business. It helps potential customers who actually want your services find your company. In this blog, we have shown you what SEO is, why it is so important to your SaaS business, and resources on how to optimize your marketing efforts. SEO can help you minimize your marketing budget, gain more leads, and grow a stronger brand.
If your SaaS company is looking for new and effective growth opportunities, developing a SaaS SEO marketing strategy is the solution for you. As one of the top SaaS marketing agencies around, we help our SaaS clients achieve extraordinary results with expert SEO services. We drive unmatched growth for our SaaS clients. If you're ready to grow your business, speak with an Augur today.