We are insanely good at paid media
We say this with a
Pinch of ego
And a pound of results
Our Job in Paid Media is to Have a
Persuasive
Digital Conversation
with your Prospects
Augurian is committed to ending wasted advertising budgets. Our job in paid media is to have a persuasive digital conversation with your prospects. That means delivering the right message to those prospects at precisely the right points throughout the customer journey. Simply put, we acquire the right conversions through the right channels, at scale, and justify the results to stakeholders.
When done correctly, paid digital advertising is the fastest way for your business to gain awareness at scale. It's also one of the most trackable digital marketing tactics from an ROI perspective.
If you are interested in understanding how Augurian can help drive more qualified traffic to your website profitably, let's talk today.
We've been working with Augurian for more than a year. Their digital marketing expertise is head and shoulders above others we've worked with in the past. The results we've seen have completely exceeded our expectations, they consistently align their work with our overall strategic objectives and collaboration with our internal team has been great.

Nick Kozel

Vice President of Marketing, Edina Realty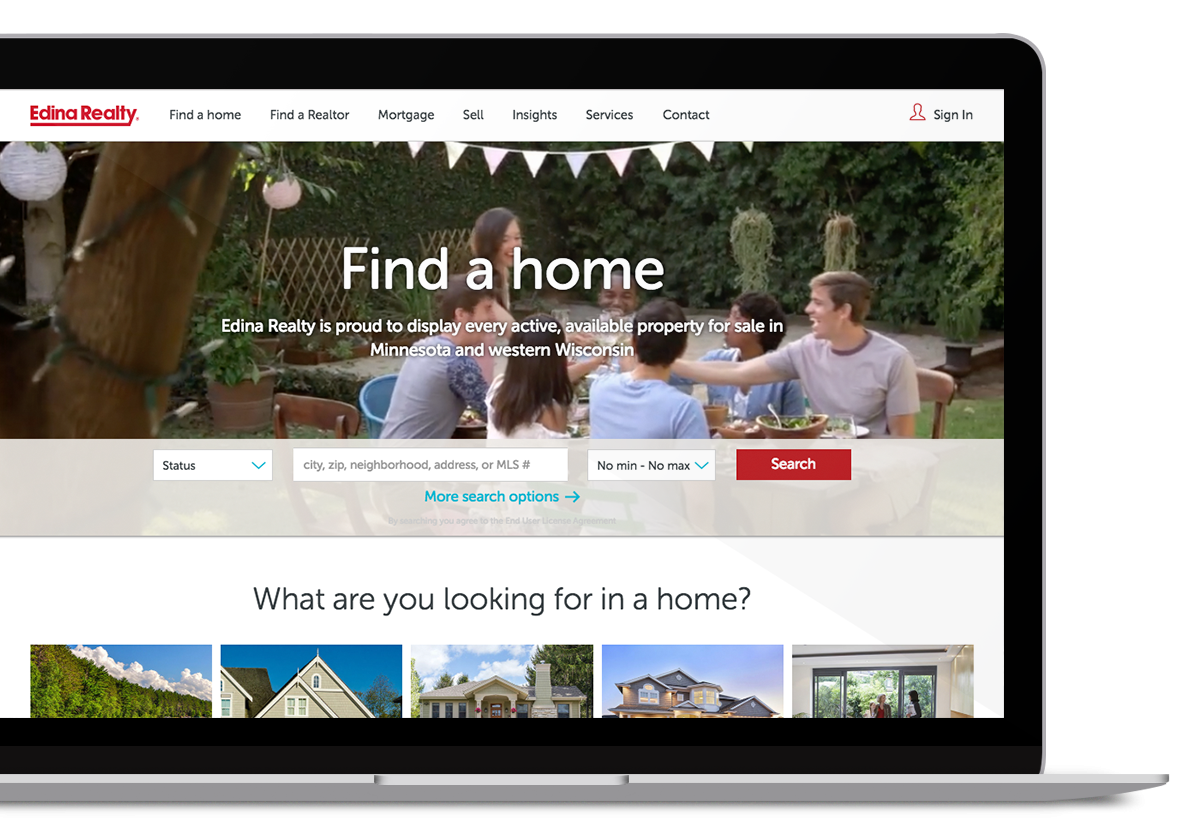 Client Success Snapshot
Edina Realty
Augurian's SEO and paid search teams collaborated to test the effectiveness of organic search title tags and headline variations using Google paid search ads. Winners were isolated quickly and the winning headlines were applied to property listing pages on the site which improved their performance in the organic search channel.
7x
Annual
ROI
67%
Click-Through
Rate Increase
View Case Study
Our Paid Media Process
Our goal with Paid Media is to show revenue generated from paid media activities. We understand that there are many interactions that play a role in a final sale and we work hard to get your message in front of your audience throughout their customer journey.
Paid Media Specialties:
Paid Media Audits
Paid Search Management
Paid Social Management
Display
Remarketing & Reacquisition Strategies
Conversion Rate Optimization
OUR OMNI-CHANNEL APPROACH
Our layered omni-channel marketing approach leverages various publishers and ad types, creating a seamless customer experience across all channels we're managing. That means delivering the right message to those prospects at precisely the right touch points throughout their customer journey.
You'll UNderstand:
how your money is being spent
what the ROI is of that investment
what campaigns, publishers, and channels are performing & which aren't
what insights can be gathered from the data and results we're seeing
what our recommended next steps are based on that information
OUR Bimodal APPROACH
We hate complacency and work hard to avoid diminishing returns on investment. Our bimodal methodology keeps us accountable to continuously move the needle. In our experience anywhere from 10-30% of your total ad spend budget should be directed toward exploration of new campaigns and tactics. This bimodal approach allows us to continuously experiment to improve. Once an "experimental" strategy or tactic has been fully vetted it becomes part of the "core".
PAID MEDIA WINS
Here are just a few of the wins we've achieved for our clients:
Q3 TO Q4 WE SAW A 123% INCREASE IN MARKETING QUALIFIED LEADS
SAAS | PAID MEDIA | SEARCH ADS
70% INCREASE IN REVENUE AND 37% DECREASE IN ACOS MONTH-OVER-MONTH
E-COMMERCE | PAID MEDIA | AMAZON
96% INCREASE IN CONVERSIONS YEAR-OVER-YEAR (YOY), 14% DECREASE IN COST/CONVERSION YOY 
B2B | PAID MEDIA | SEARCH ADS
218% INCREASE IN ROAS YEAR-OVER-YEAR
B2C | PAID MEDIA | SEARCH ADS
Within three months, we got a record amount of marketing qualified leads from PPC. Augurian has been instrumental in helping us significantly lower our cost per conversion. With the savings, we've been able to invest our advertising dollars in new platforms and continue to see impressive growth month over month.

Jordan Meyers

Conversion Marketing Specialist / Vanco
Working with our Paid Media team, you'll always have Clarity and Confidence in your digital marketing investments.