We are insanely good at Paid Media.
We say this with a pinch of ego and a pound of results.
Paid digital advertising is the fastest way for your business to gain awareness at scale. It's also one of the most trackable digital marketing tactics from an ROI perspective. If you want to bring in new business through your website fast, paid media is one of the best places to start.
Augurian is committed to ending wasted advertising budgets. In order to accomplish this, we evaluate all channels & build customer-centric marketing strategies utilizing cross-channel engagement.
Modern marketing is under tremendous pressure to balance two opposing forces: continuous innovation and dependable scalability.
Yet the management dynamics that each of these demands are very different. We solve this paradox with an innovative management framework.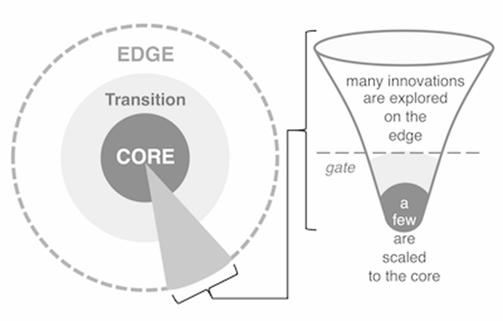 By borrowing the notion of bimodal IT and reshaping it to a framework for bimodal marketing — operating two different management engines at the same time: one for experimenting on the "edge" of marketing innovation, and another for rock-solid dependability in the "core" of marketing operations.
If you are interested in understanding how Augurian can help drive more qualified traffic to your website profitably, get started by contacting us.
Paid Media Specialties:
Paid Media Audits
Paid Search Management
Paid Social Management
Display
Remarketing & Reacquisition Strategies
Conversion Rate Optimization
Client Success Snapshot

Challenge
Digi International was looking to build awareness for several key product launches throughout the year.
Solution
By using custom affinity audiences in Google, Augurian was able to successfully find good placements which, in addition to awareness, is driving strong lead volume.  By focusing on upper funnel content, we were able to accomplish our objective of introducing the products while growing brand awareness for Digi.