An SEO Agency With
Expert
Organic (SEO) Services
Top-tier SEO takes time and expertise. If you're looking for sneaky, black-hat SEO wins, you're in the wrong place. But, if you're seeking a great SEO strategy and execution that can create long-lasting ROI for your business, look no further.
Demystify Organic Search With Data-Driven SEO STRATEGY
Augurian is a search engine optimization agency with proven tactics for finding and implementing the perfect SEO strategy. We've developed a lean approach to SEO, built on an agile framework, and focused on the right action and accountability. It allows our team and clients to move faster, measure more precisely, and think smarter about what's next.
Our SEO process eliminates the guesswork with clear, transparent reporting. By working with our expert SEO company, you'll have confidence that your SEO performance is driving ROI.
Augurian's SEO sprint process has been incredibly helpful to my digital marketing team at Edina Realty...It's always easy to see if and why we may be off track on meeting any goals and course-correct when necessary. I highly recommend Augurian and their extremely collaborative SEO process.

Hannah Widell

Director of Digital Strategies, Edina Realty
Search Engine Optimization To Support Your Marketing Funnel
Sophisticated SEO and your marketing funnel work hand-in-hand. An SEO services agency like Augurian can help you see that SEO is more than just keywords, title tags, crawl rates, or Google updates. The ultimate goal is to help your potential customers become loyal customers.
How? By delivering the information they're searching for at exactly the right time in their customer journey. Our SEO marketing company will work with you to develop a search engine optimization plan that can support your marketing funnel and boost engagement at every level.
How our SEO services can grow your business…
Here are three proven examples of how our SEO services can grow your business online.
Technical SEO Can Raise Your ROI
Auditing and optimizing the technical foundation of your website can fix issues like slow page speed and other errors that might be preventing your site from ranking high in Google's SERP.
Using technical SEO, we've helped an ecommerce client achieve an unbelievable ROI of 21:1 by creating a 187% increase in organic conversion rates through on-page SEO. By creating a meaningful strategy that ensures your website is optimized for search engine crawlers and the user experience, organic conversions are certain to increase. We like to think the best SEO services generate the best results. We're not bragging, we're just saying: the proof is in the pudding.
Search Engine Optimization At Every Level
Search engine optimization supports every level of the marketing funnel – including at the top, building brand awareness. Through website optimization, we can optimize your site to reach users before they become brand loyal to your competitors. In fact, we drove non-brand organic traffic up by 130% year-over-year for a B2B client using technical SEO.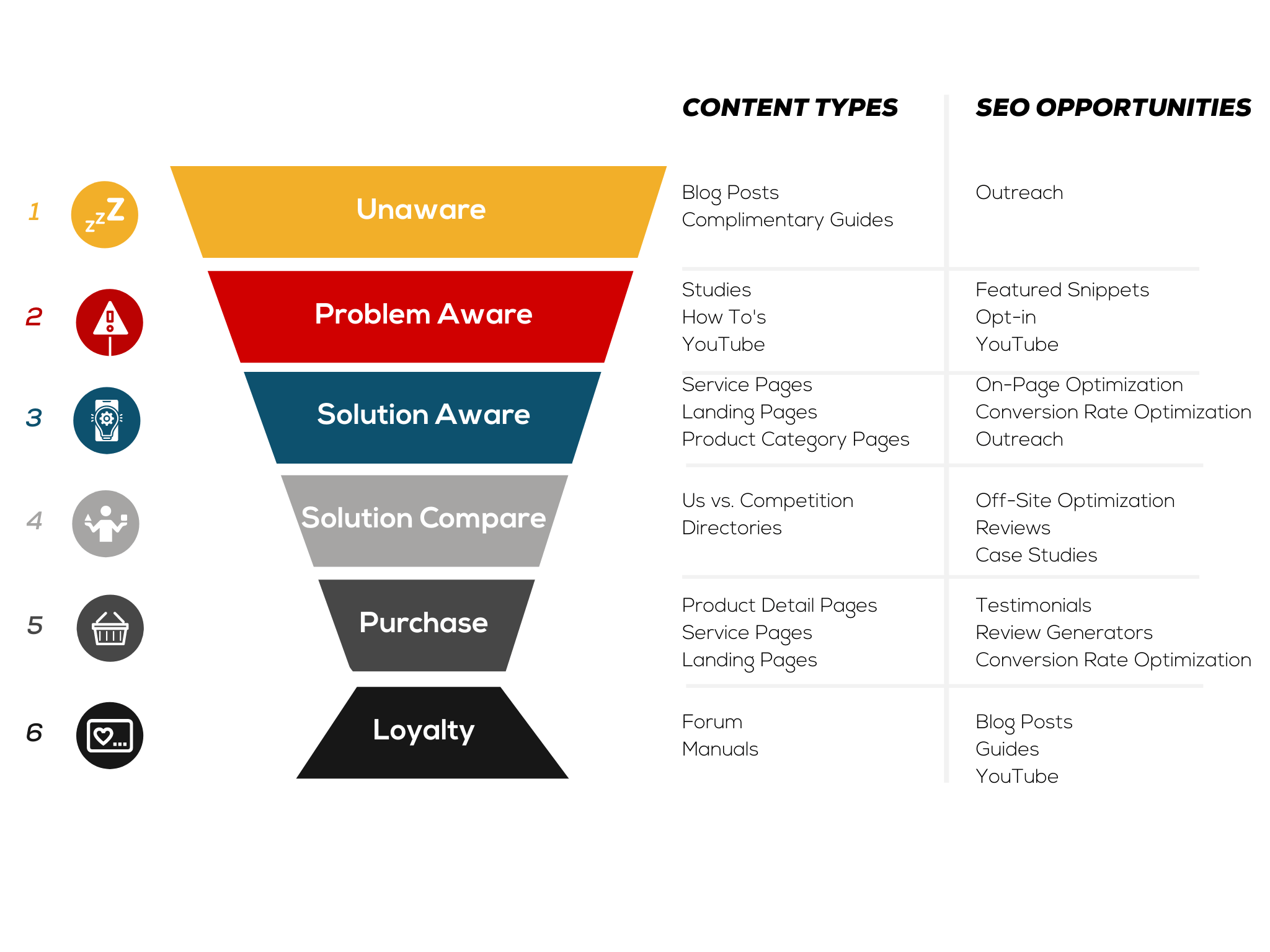 This increase in non-brand traffic signals that those potential customers weren't searching for the brand, they were searching for the solution our client offered. When you have a killer SEO strategy that nurtures prospects at every step of your marketing funnel, your business will be on the fast track to winning more conversions and loyal customers.
Evergreen eCommerce SEO Boosts Web Shop ROI
Creating your online shop with SEO in mind will make all the difference. Although social media and paid ads can drive major traffic, they require constant cash flow and careful management. Organic SEO can have the highest ROI of any ecommerce marketing campaign – and for a lot less maintenance.
To accomplish this, we transform your website to be as user-friendly as possible while also ensuring that search engines are interpreting each page correctly. This way, your content will rank higher in the spots where your prospects are searching for it.
When it comes to driving success for ecommerce with organic, our SEO agency consistently helps our customers win, time and time again. We've helped a B2C client gain a 50% increase in ecommerce revenue from organic traffic in just nine months through sophisticated on-page SEO.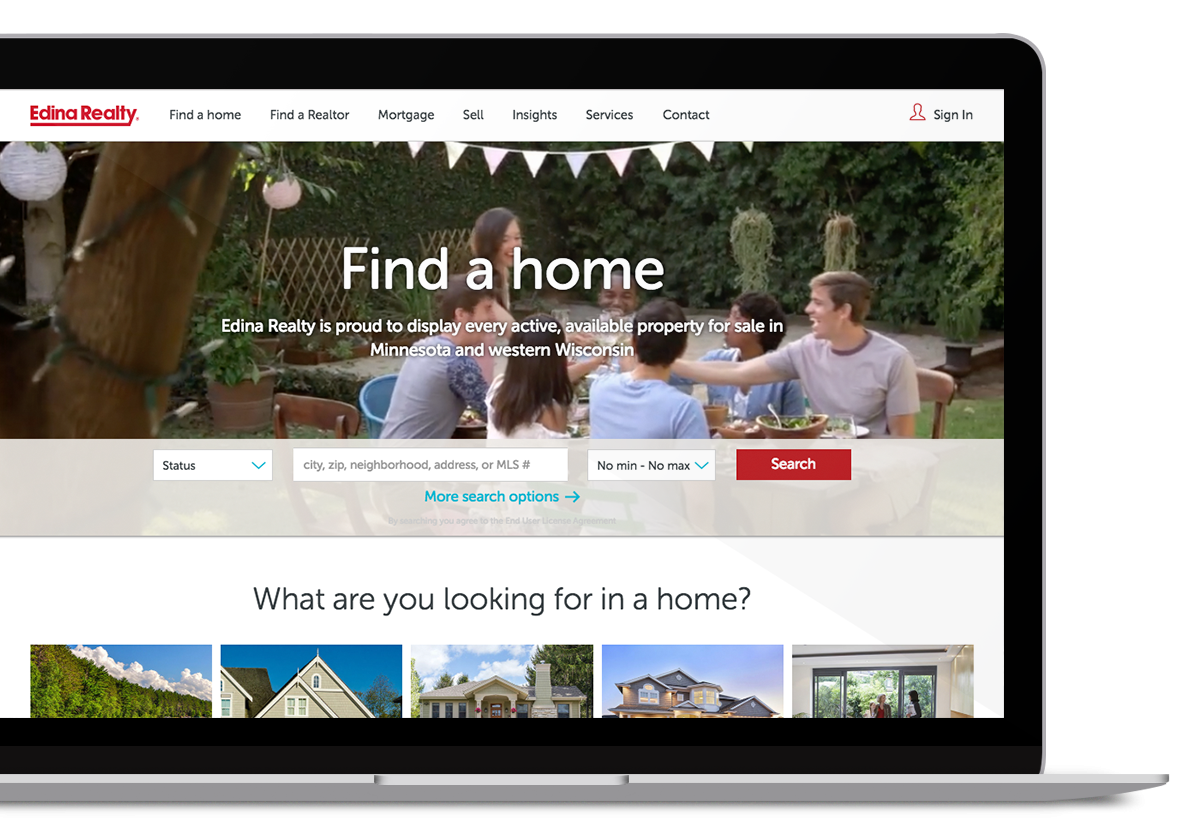 Client Success Snapshot
Edina Realty
Augurian's SEO and paid search teams collaborated to test the effectiveness of organic search title tags and headline variations using Google paid search ads. Winners were isolated quickly and the winning headlines were applied to property listing pages on the site which improved their performance in the organic search channel.
7x
Annual
ROI
67%
Click-Through
Rate Increase
View Case Study
Expert SEO Services in 4 Core Areas
SEO is more than just optimizing a website. As a top SEO agency, Augurian's experts have spent countless hours honing our craft to provide streamlined SEO agency strategies that win.
Unlike many other agencies, Augurian has developed a completely transparent process for helping our clients increase their organic search rankings and traffic with clarity and confidence. We believe that organic search performance should never be a mystery to you.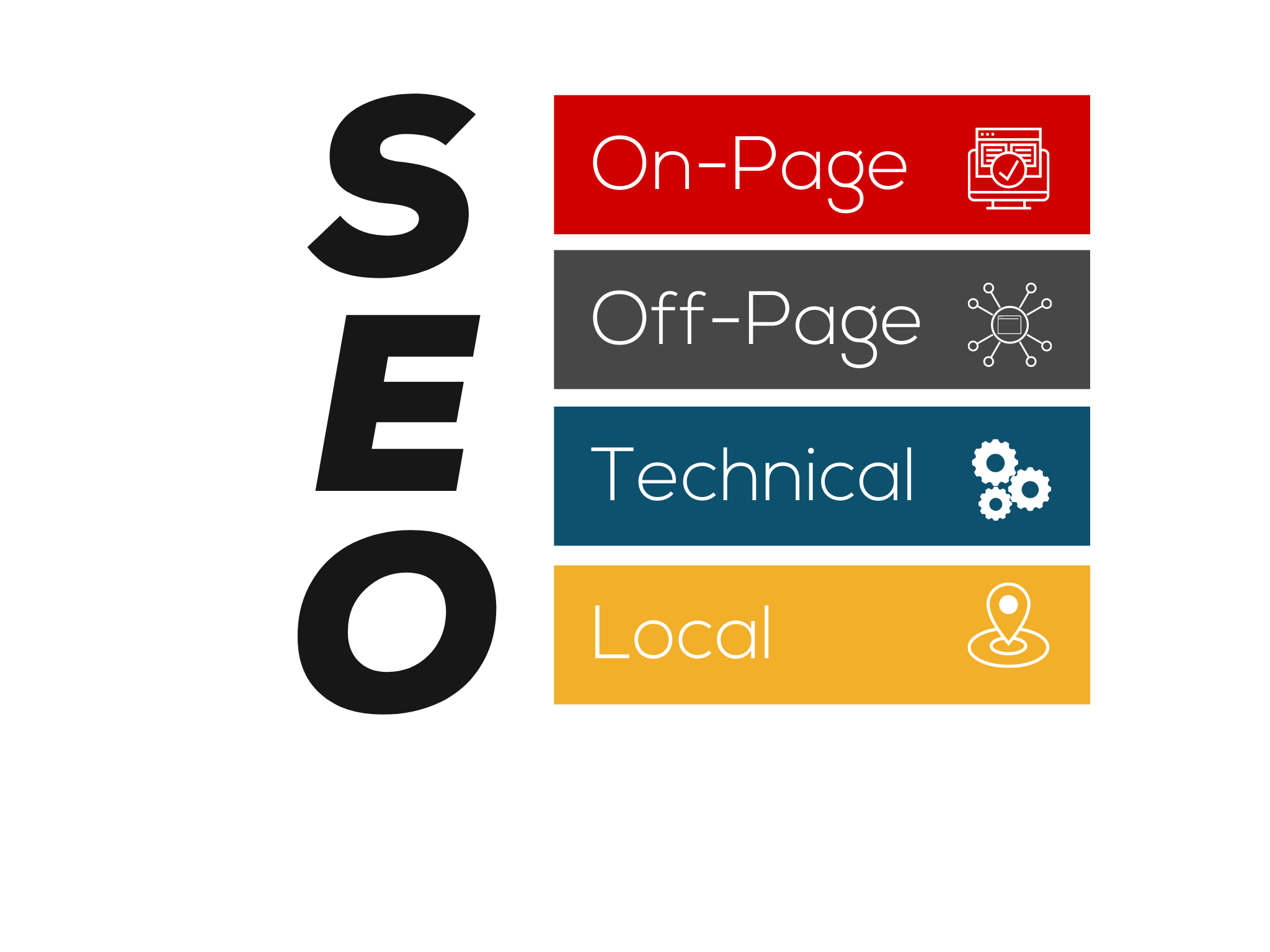 Our SEO services begin with three initial phases, Discovery, Audit, and Set-Up, before moving into the final Strategy phase. In this phase, we will present you with a list of priorities that fall into four key areas that our SEO management services cover.
On-Page SEO: Actions that can be performed within your website to improve its search ranking, such as optimizing content or improving meta descriptions and title tags.
Off-Page SEO: Measures that can be taken outside of your website to optimize off-page ranking factors, such as backlinking, social media marketing, guest blogging, and linked and unlinked brand mentions.
Technical SEO: The ways your website can be made faster, easier to crawl, and more trusted and understandable for search engines. This includes increasing site speed, resolving content issues, creating a sitemap, and ensuring your site is mobile friendly.
Local SEO: The ways the visibility of the brick-and-mortar portion of your business can be increased through the web. This includes increasing local rank and creating content that targets the local geographic area.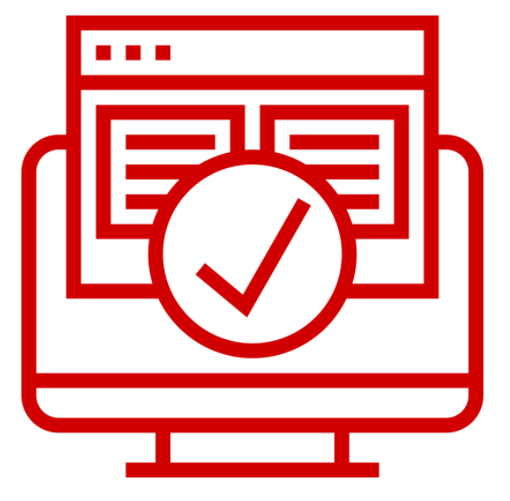 On-Page SEO 
Among our most popular SEO services is On-Page SEO (also known as on-site SEO). This is where our team optimizes elements on your website. A successful strategy for this key area involves SEO content marketing, keyword optimization, page speed, and more.
On-page services aim to make sure each page clearly and thoroughly addresses the right topic based on the specific search intent of users at that stage in their buyers' journey. We also make sure the content is optimized for organic search so it can rank high and connect with more users.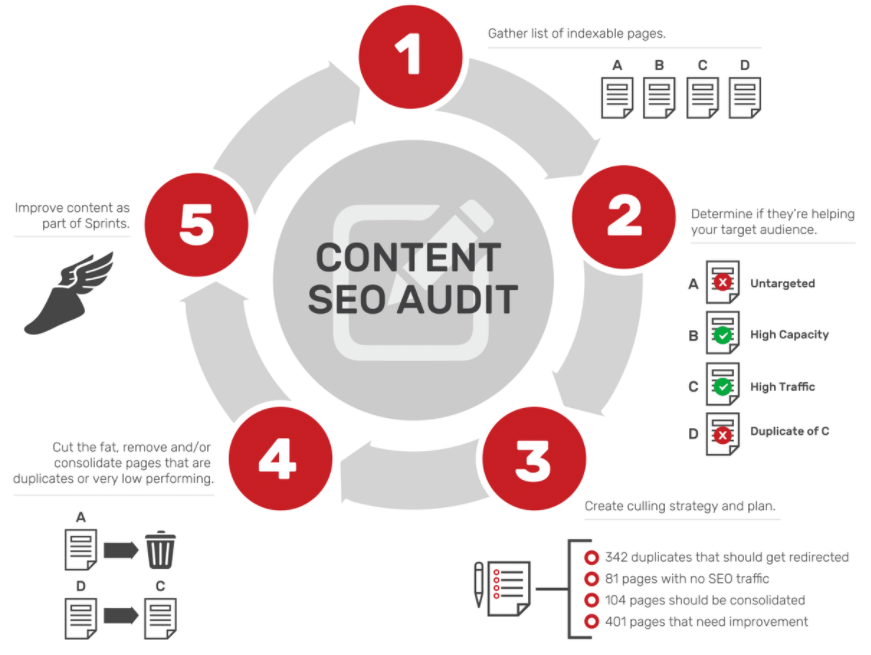 Augurian will help you organize your content in a way that makes sense for an intuitive user experience. Our team can align your content with your customer journey and build topical authority, relevance, and trust with search engines so your site can be recognized as a reliable source of information on the topics related to your business.
We want both users and search engines to:
Understand what each page is about
Acknowledge that each page is relevant to the user's search intent
Learn that your content is the 'best answer' and deserving of high rankings
Ready to start your on-page SEO audit? Talk about your strategy with our SEO experts today. 
SEO Content Agency Services
As a digital marketing company, content marketing strategy is our bread and butter. In order to convert potential customers, your content has to be authoritative, relevant, and engaging. A solid understanding of SEO tactics drives a powerful content marketing strategy; we've proved it.

Off-Page SEO 
Off-page SEO (also known as off-site SEO) is when our team takes actions outside of your website to impact your rankings. This usually means performing sophisticated outreach campaigns to encourage social media promotion, earn backlinks, or oversee guest blogging.
Backlinking is a powerful way to influence off-page SEO. There are three types of backlinks:
Natural Links: When someone else links back to you without needing to take action.
Manually-Built Links: When we identify ways to get others to share your pages.
Created Links: When we create links in online directories and on forums, blogs and press releases.
The more trustworthy and authoritative a site that has linked back to your website is, the better. We call this "Link Equity", and it is a large factor in search engine ranking. Links that pass equity are just one of Google's many signals used to assess a page's ranking.
Signs that contribute to equity passed include:
The popularity of the linking site
The degree to which the linking site's topic is related to the site being linked to
The authority of both the linking domain and page
Anchor text used to link to the page
The freshness of the link
The trustworthiness of the site linking
The number of other links that are on the linking page
All search engines use backlinks as a metric to quantify how authoritative and trustworthy your content is. For this reason, building backlinks is a major tenant of off-page SEO.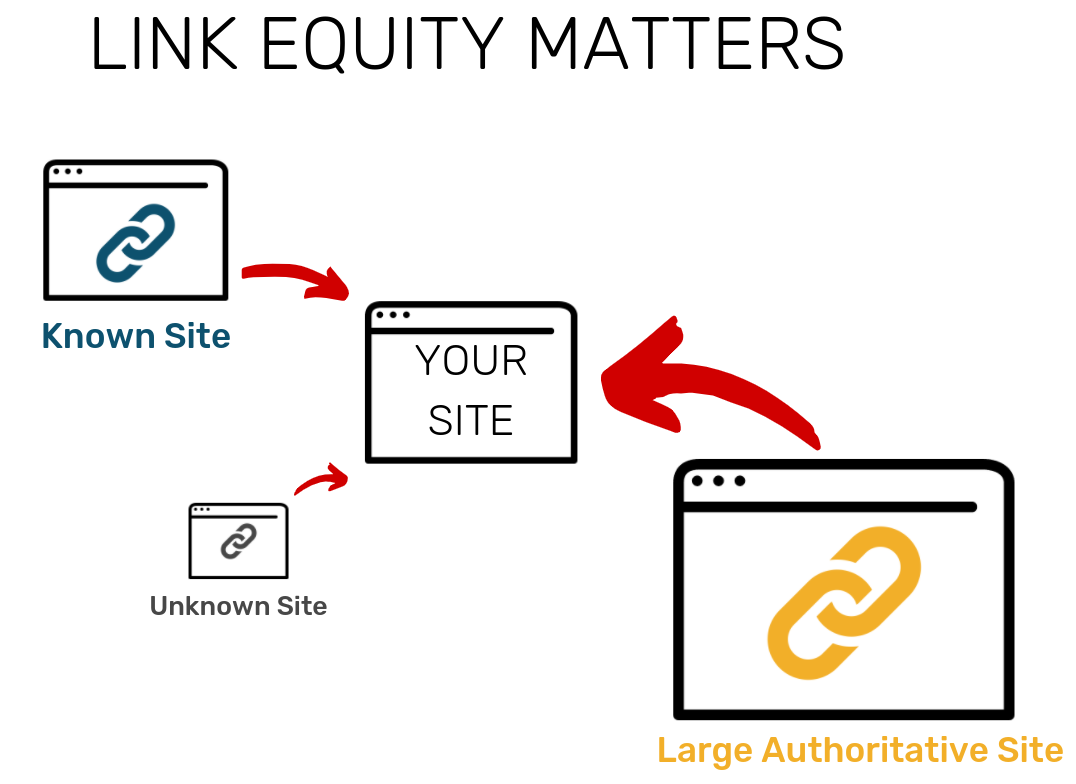 Our goal with off-site SEO is to make sure that all factors outside of your website are working in your favor as much as possible. We will build and implement a variety of backlinks to make sure that users and search engines see your content as trustworthy and authoritative.
When you let us take care of your off-site SEO, you'll see:
Your website rank higher on the SERP
Your exposure increases due to the number of links and mentions through social media and other mediums
The ranking factors that can set you above all your competitors on the Google PageRank
Ready to start your off-page SEO strategy? Talk about your site with our SEO experts today. 

Technical SEO
As an established SEO firm, Augurian understands that technical SEO is a foundation to build upon. Unfortunately, many companies don't engage in technical SEO because it's too intricate for a team without a tech-savvy department that understands the risks and opportunities involved.
When our team is improving your website's technical SEO, they're trying to make it faster and easier to crawl – and more trusted and understandable for search engines. This plays a large part in improving organic rankings so you can reach more customers and drive more revenue.
Our SEO management company leverages the following technical SEO audit process. With these steps, we will identify any serious technical mistakes on your website as well as optimizations that could be made to boost your website's rankings. Our technical SEO audit happens in five steps.
Identify technical causes preventing Google from indexing all the right content.
Identify technical issues: Why Google doesn't trust your site to be valuable to their searches.
Identify technical issues: Why Google isn't maximizing your search listing.
Check if the right SEO tracking and measurements are in place.
Execute solutions during each routine sprint.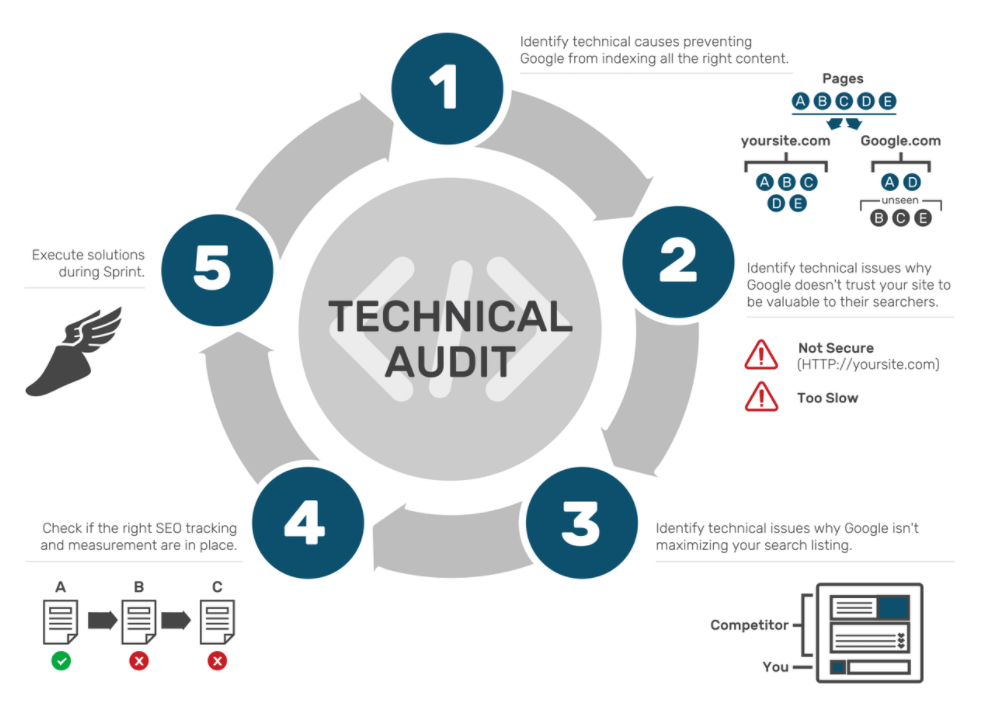 Similar to our content audit, our technical SEO audit provides us a clear list of tasks and fixes that we can start working on right away. Some examples of the deliverables this process provides are:
Monitoring and fixing all 404 errors
Checking Google's Search Console for crawl errors, duplicate content errors, missing titles, and more
Sitemap formatting, submission, and monitoring
Optimizing for Google Page Speed and Mobile Optimization
Ready to audit your technical SEO needs? Talk about your site with our SEO experts today. 

Local SEO
Local SEO is for brick-and-mortar businesses with physical locations, or service-area businesses that operate in certain geographic areas. For businesses like this, SEO is also about making sure people can find you in person. Even if you don't have a physical location, you can still market your products or services to your target audience within your geographical area.
Our SEO marketing agency will discover how well you and your competitors are reaching your customers in the local search results. Then, we'll help to ensure that you're winning in those results. This all starts with our Local SEO Audit, which happens in three stages.
Finding issues that are preventing search engines from displaying your website in the local search results.
Finding issues that are preventing search engines from displaying the right information in the local search results
Finding issues that are preventing your website from ranking for important keywords
With the local audit findings in hand, we can develop and act on strategies that will fix any issues that are found.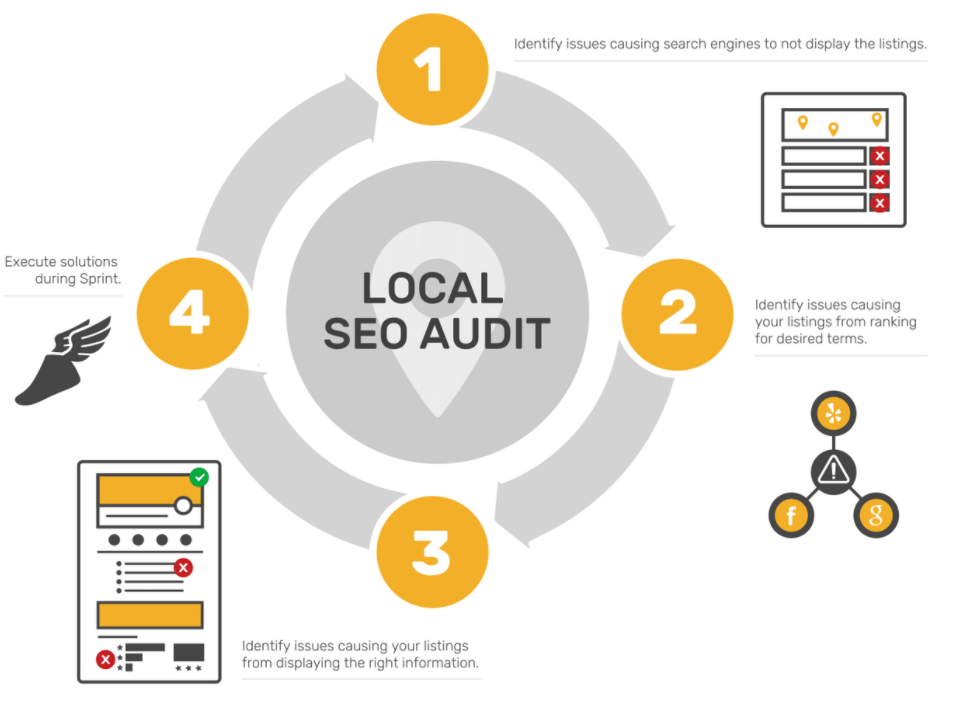 Our local SEO services are focused on increasing search visibility for the part of your business that serves your community face-to-face. Some deliverables you can expect as you go through this process are:
Citation management (otherwise known as managing location data)
Managing online ratings and reviews
Media engagement that focuses on the local community
Looking to Target Local Audiences? Talk about your site with our SEO experts today. 
Video SEO Services
Creating video marketing is more than producing captivating content. Our YouTube SEO specialists ensure that your video content reaches the right audience. We conduct a thorough YouTube channel audit and landscape analysis to guide you toward:
Making confident decisions in what to create,

Knowing how to optimize videos for search channels,

Integrating searchable videos

with high-value landing pages,

And understanding performance with analytics and insights.
Ready to Have Confidence in Your SEO Management?
Organic search is much more than just optimizing a website.
It's more than search engine algorithms, keywords, and content. It's about building equity and trust in your brand by delivering the best answers to the best questions in the best way.
At Augurian, we take pride in being a professional SEO agency. Our SEO experts take our clients and their success very seriously. Our organic SEO specialists work tirelessly to increase your ROI, brand awareness, brand, and non-brand organic traffic, plus so much more.
Let's Talk About Your SEO Strategy
We have a track record that instills confidence in our skills across the board. Working with our team will demystify SEO, giving you clarity and confidence in your organic search investments. We are the company for all your SEO needs. Contact an Augur today to learn how we grow your business.