SEO Should Never Feel Like a Black Box
Let us show you
The Light
SEO Is More
Than just optimizing a website
SEO done right takes time and expertise. If you're looking for sneaky, black-hat SEO wins, you've come to the wrong place. But, if you're looking for great SEO strategy and execution that will, over-time, create long-lasting ROI, then look no further.
At Augurian we've developed a lean approach to SEO, built on the agile framework, focused on action and accountability. It allows our team and our clients, to move faster, measure more precisely, and think smarter about what's next. Unlike some others you may have had past experiences with, we don't do "Guess-E-O" because our SEO process eliminates guesswork. By working with us, you'll have confidence that your SEO is driving real ROI.
Augurian's SEO sprint process has been incredibly helpful to my digital marketing team at Edina Realty...It's always easy to see if and why we may be off track on meeting any goals and course-correct when necessary. I highly recommend Augurian and their extremely collaborative SEO process.

Hannah Widell

Director of Digital Strategies, Edina Realty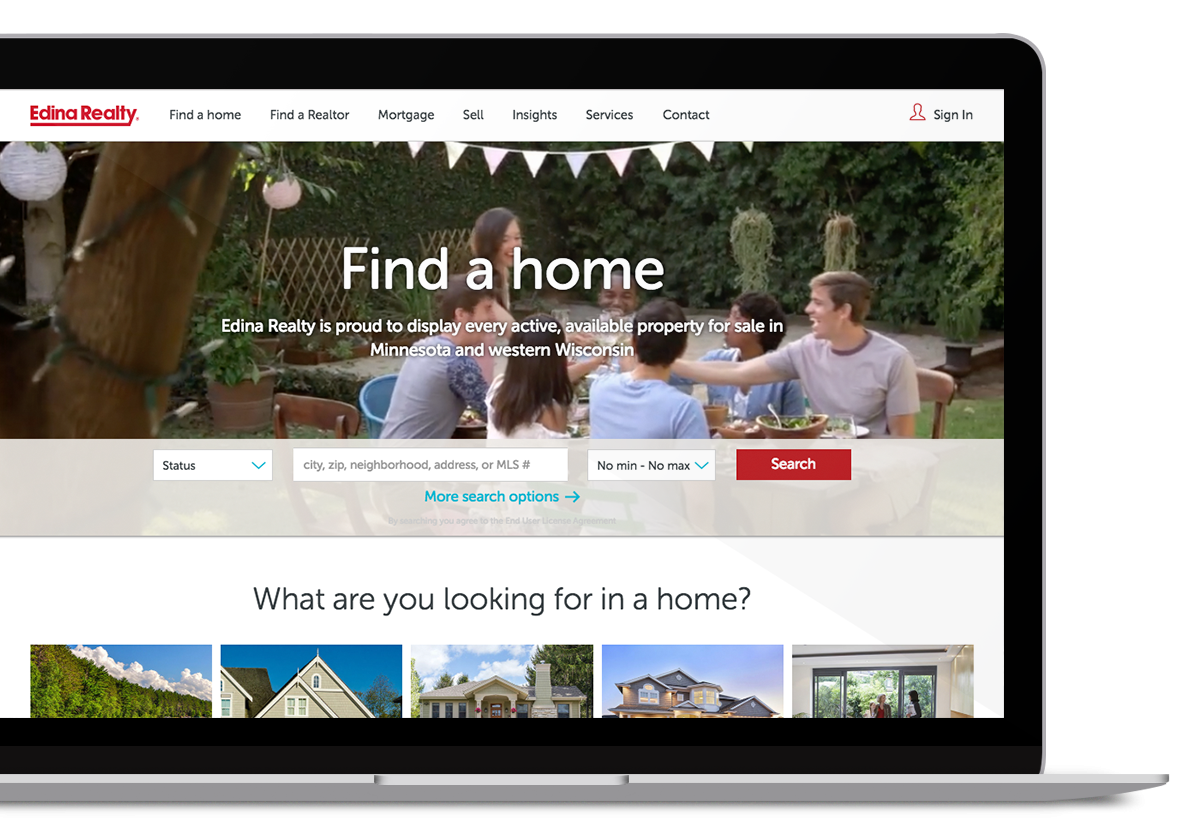 Client Success Snapshot
Edina Realty
Augurian's SEO and paid search teams collaborated to test the effectiveness of organic search title tags and headline variations using Google paid search ads. Winners were isolated quickly and the winning headlines were applied to property listing pages on the site which improved their performance in the organic search channel.
7x
Annual
ROI
67%
Click-Through
Rate Increase
View Case Study
SEO
Intersection between SEO and your marketing funnel
SEO is more than just keywords, title tags, crawl rates or Google updates. The goal is to help your prospective customers – by providing the information their searching for at the right time in their customer journey. We will develop a search engine optimization plan that can support your marketing funnel and boost engagement at every level.
Four Key Areas For SEO SUCCESS
Great SEO can be broken down into four key areas: On-Page, Off-Page, Technical, Local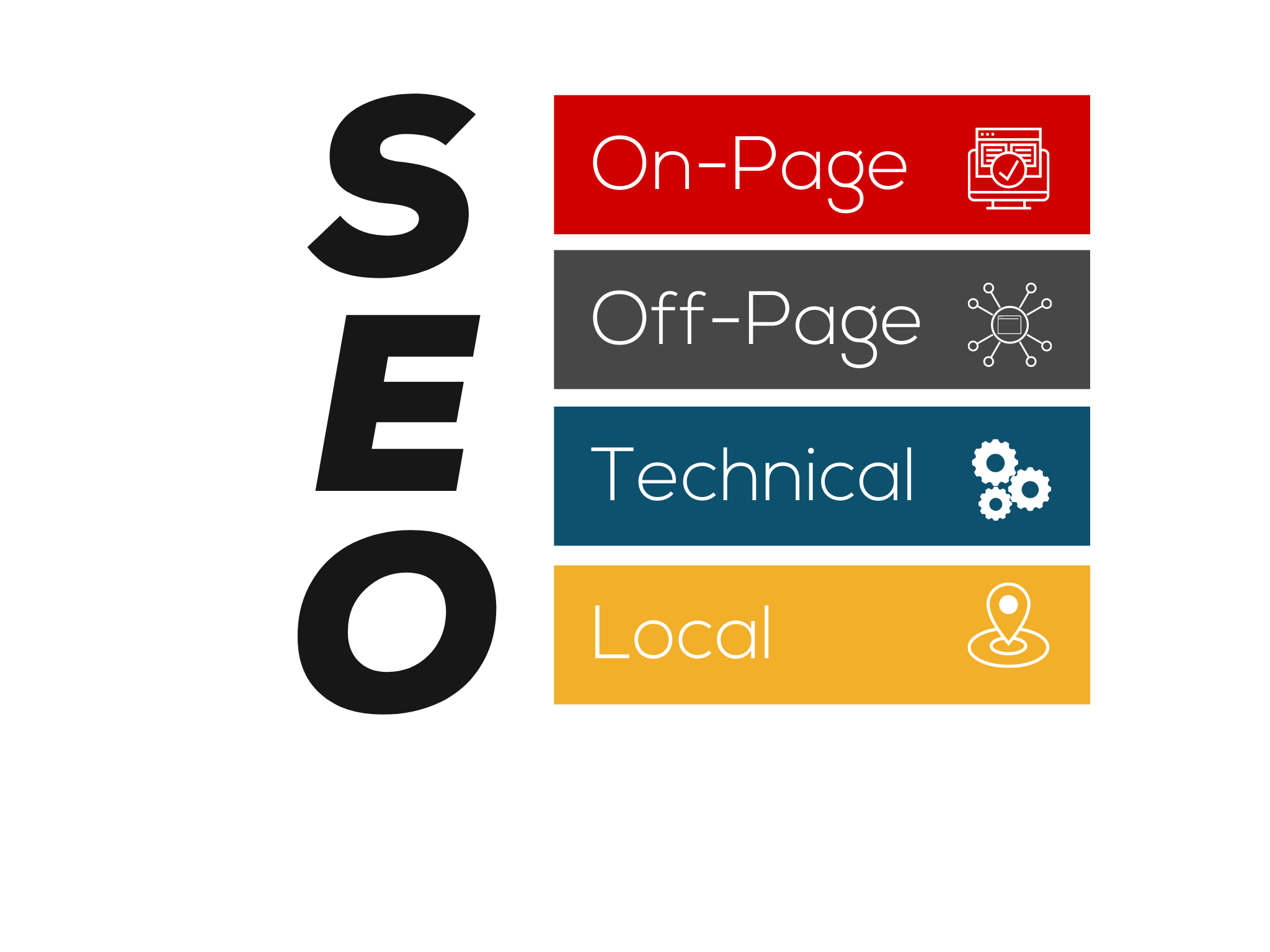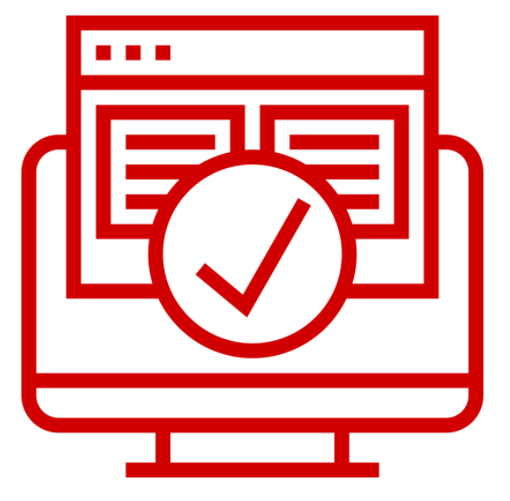 on-Page SEO
On-page SEO (also know as on-site SEO) is where our team optimizes elements on your website. Our goal with On-Page is to make sure users know exactly what each page is about and ensure pages are doing a great job at responding to the content topics they are searching for.
At the same time, we must ensure search engines are interpreting the page content correctly, so they can value this content appropriately and improve your rankings.
We want both users and search engines to:
Understand what each page is about

Acknowledge that each page is relevant to the users search intent 

Learn that your content is 'the best answer' and deserving of high rankings
We will help you organize your content in a way that makes for a clean user experience. We will make sure your content is aligning with user search intent and help your site get recognized as a reliable source of information on the topics your users care about.
CONTENT SEO AUDIT
On-Page starts with our SEO Content Audit.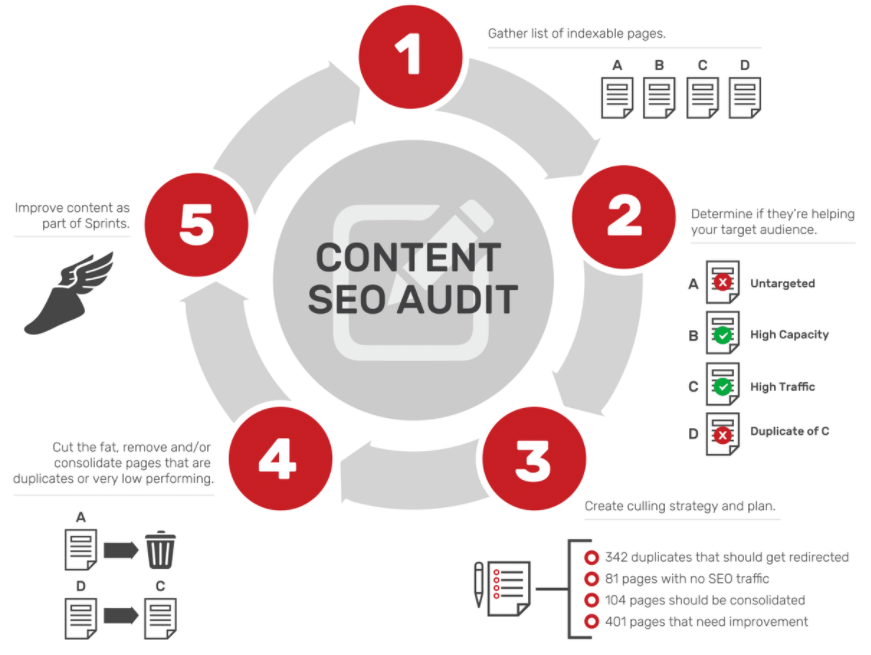 Our content audit will help us discover how well your existing content is working for you and your users. It will also provide a clear road map of tasks and fixes that we can start working from right away.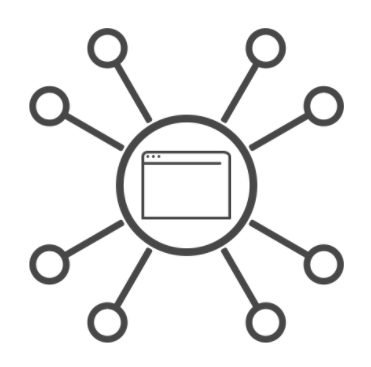 oFF-Page SEO
Off-page SEO (also know as off-site SEO) is where our team takes actions outside of your website to impact your rankings.
Backlinking is the primary way we influence off-page SEO.
3 Types of Backlinks:
Natural Links – when someone else links back to you without you needing to take action.
Manually Built Links – when we identify ways to get others to share your pages.
Created Links – when we create links in online directories, and on forums, blogs and press releases.
The more trustworthy and authoritative a site that has linked back to your website, the better. We call this "Link Equity".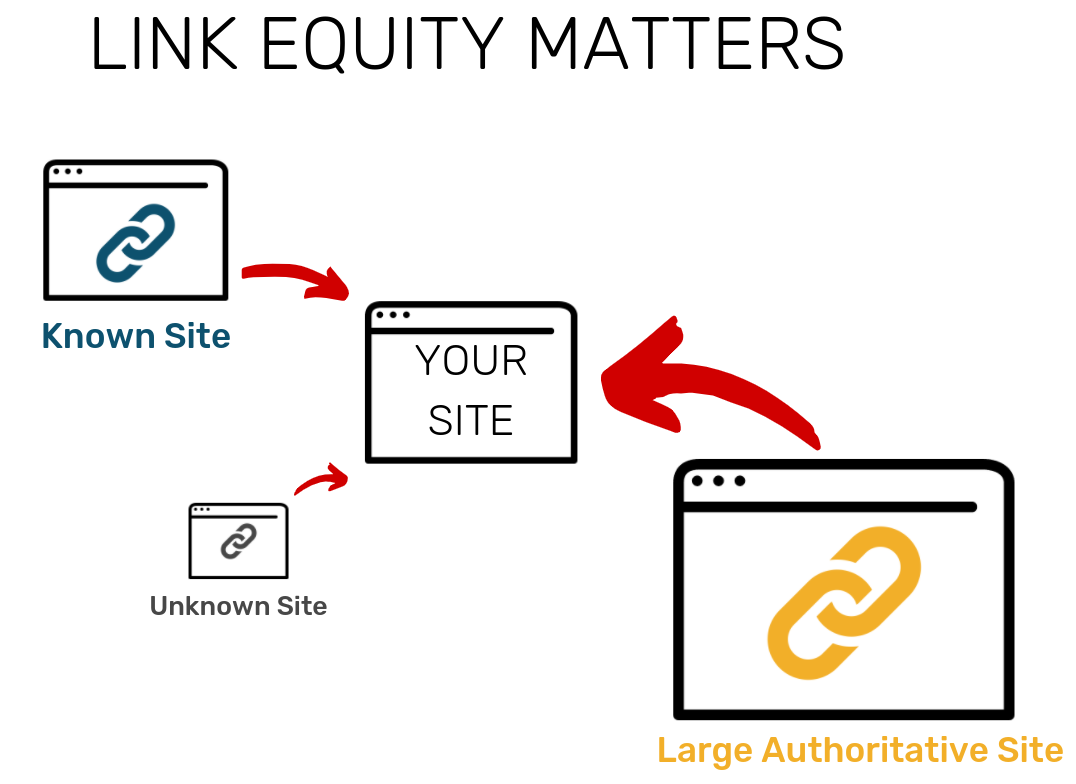 Search engines use backlinks as a metric to quantify how authoritative and trustworthy your content is. For this reason, building backlinks is a major tenet of off-page SEO.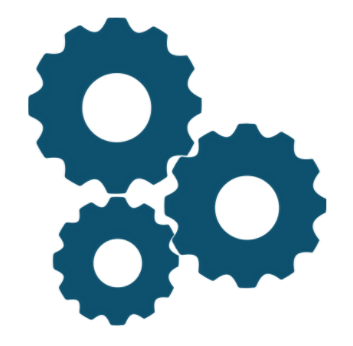 technical SEO
When our team is improving your website's technical SEO, what they're trying to do is make it faster, easier to crawl and more trusted and understandable for search engines.
At Augurian, we leverage the following Technical SEO Audit process to identify if there are any serious technical mistakes on your website, as well as what optimizations could be made to boost your website's rankings.
Technical SEO Audit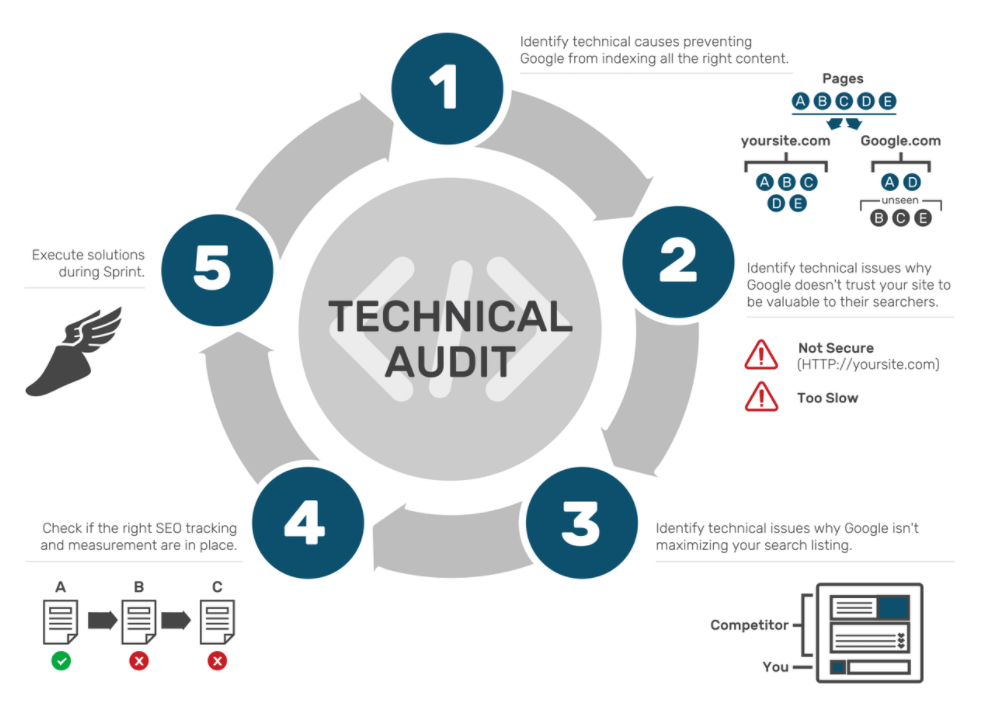 Much like the Content Audit, our Technical SEO Audit provides us a clear list of  tasks and fixes that we can begin to prioritize and start working on right away.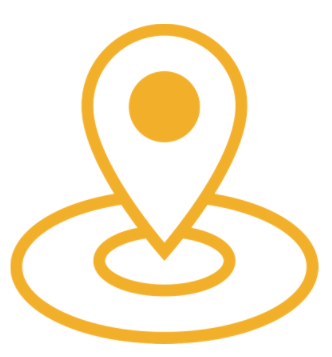 LOcal SEO
Local SEO is for brick-and-mortar businesses with physical locations, or service-area businesses that operate in certain geographic areas.
We'll discover how well you and your competitors are reaching your customers in the local search results. Then we'll help to ensure you're winning in those results. This all starts with our Local SEO Audit.
The local audit focuses on three elements:
it finds issues that are preventing search engines from displaying your website in the local search results, 
it finds issues preventing your website from ranking for important keywords, and 
it finds issues that are preventing search engines from displaying the right information in the local search results.
Local SEO Audit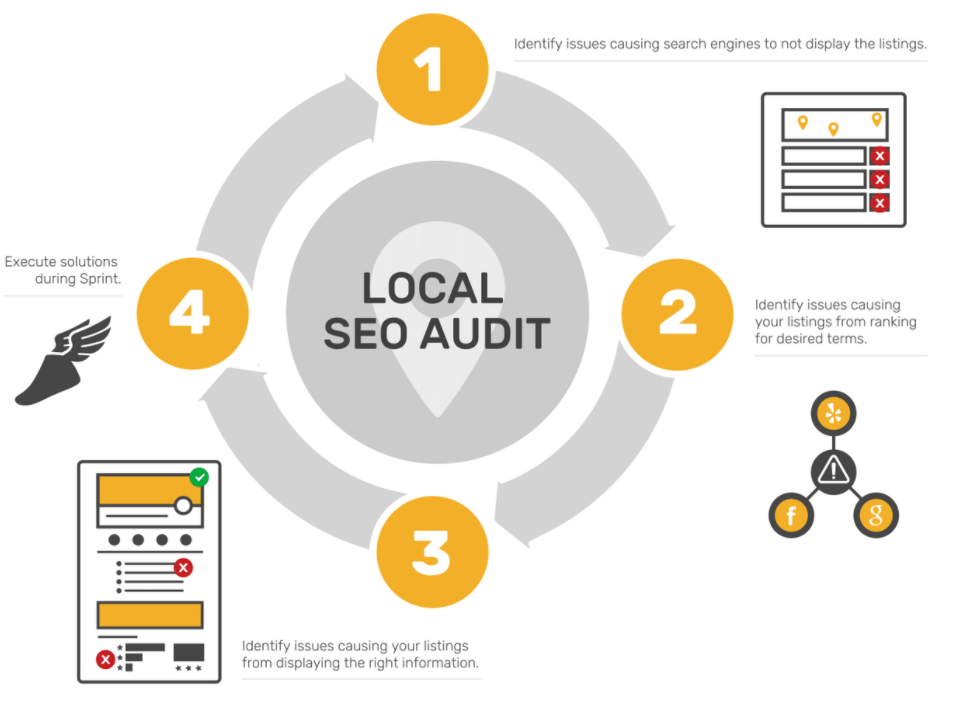 With the local audit findings in had, we can develop and act on strategies that will fix the issues that were found.
Organic search wins
Here are just a few of the wins we've achieved for our clients:
50% INCREASE IN ECOMMERCE REVENUE FROM ORGANIC IN 9 MONTHS
ECOMMERCE | ON-PAGE SEO
21:1 ROI BY IMPROVING ORGANIC CONVERSION RATE BY 187%
B2B | TECHNICAL SEO
130% INCREASE IN BRAND AWARENESS & NON-BRAND ORGANIC TRAFFIC YoY
B2C | ON-PAGE SEO
Working with our team will demystify SEO, giving you
Clarity and Confidence

in your Organic Search investments.