expert web Analytics services
Augurian's Analytics Team will equip you to confidently measure the impacts of your marketing tactics.
Have confidence in your data
Audit: Conduct a thorough audit of your analytics property settings
Advise: Share recommendations that we believe will support a confident analysis of your tactics
Act: Implement agreed upon changes and offer continued support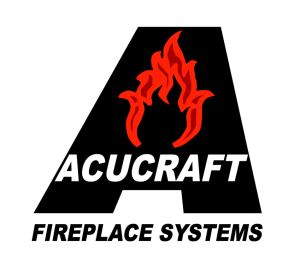 Client Highlights
"I have never been so impressed by an analytics team. Augurian has a wealth of knowledge, exceptional customer service, and goes above and beyond my expectations on a regular basis."
What is a Web Analytics Agency?
A web analytics agency is a company that specializes in helping your business understand its digital marketing performance and website analytics. Through targeted data collection and analysis, our web analytics experts will empower your marketing stakeholders with the knowledge to make better business decisions.

Audit
We will thoroughly audit your analytics property settings, marketing data collection practices, and marketing data pipeline, seeking to relate back to your customer-journey stages and their corresponding web actions.

Advise
We will share recommendations for changes that we believe will support a confident analysis of your tactics and strategies based on the thorough audit.

Act
After the initial audit and advising stages, we will implement the agreed-upon changes and share how those changes support your analysis. We focus on helping you collect the right data, in ways that will support the analysis of your strategy.
Doing Better Business with Better Data
The efficacy of your marketing strategy is dependent on the accuracy of your marketing data. Far too many companies continue to make critical marketing decisions based on bad data.
We've seen companies cut investment in top-performing marketing efforts because the performance data wasn't accurately captured. And we've seen companies invest significant resources in marketing efforts with terrible ROI, all based on bad data. Investing in better data puts you a step ahead of your competition.
 When do you need a Web Analytics Agency?
Web analytics is incredibly valuable, but only if the data is clean and reliable. Bad data has a cascading effect. When you employ poor quality data, the results will be poor quality –and it will cost money to clean up the mess.
If you're investing money in marketing, it's critical that you also invest in marketing analytics.
Analytics marketing services provide in-depth, data-based answers to all your most pressing questions. Questions like:
How are customers utilizing my website?
Which sections of our website content perform best?
Where is website traffic coming from?
Which areas of my site convert most effectively?
Which content types are generating the most revenue?
How well does my marketing strategy suit my business model?
How can I integrate website analytics with my CRM?
Partnering with a web analytics agency is a must for the following digital marketing tactics:
Search Engine Optimization (SEO)
The valuable data analytics offers to your business lets you track keywords, compare non-organic to organic visitors, find top-performing content, and so much more. Make the most of your SEO efforts by partnering with our analytics experts.
Pay-Per-Click Marketing (PPC)
Analytics offers maximum insights into your paid search campaign. Among several other benefits, you can easily view multi-channel funnel reports and follow a customer's journey from beginning to conversion.
E-Commerce Optimization
Save time and money. Analytics gives you access to stats from your online marketing and sales activities, giving you an extra edge over your competitors and letting you know which channels aren't working and which to double down on.
Email Marketing
Analytics offers detailed reporting on a long list of insights while showing the efficacy of your email campaign; you do zero heavy lifting – the report is created for you.
Social Media Marketing
If you're investing money in social media marketing campaigns, it's important to understand how your social content performs. We'll help you select the right KPIs, identify what types of posts perform best, and give you confidence in your social media strategy.
Content Marketing
Content marketing is a powerful tool in your business arsenal, made even more powerful when you understand what types of content matter to your users. Our analytics team will integrate with your content efforts for seamless measurement and content performance clarity.
Frequently Asked Questions about our Marketing Analytics Agency Services
How do I prepare my business for Google Analytics 4 Migration?
Google Analytics 4 is the latest version of Google Analytics, and Universal Analytics is sunsetting. What does that mean? Without proper preparation, you will lose years of valuable data. And that's just the tip of the iceberg.
This update means a complete overhaul in how your web analytics are tracked. And We offer Google Analytics 4 migration services to help your business transition to the new platform without losing important data points. Google Analytics 4 is coming. Are you ready?
How do I optimize my Google Analytics setup for my business?
Anyone can "set up" a google analytics account. But the real value of google analytics comes from strategic configuration and measurement personalized to your business. That's why so many of our clients choose to partner with an analytics marketing agency like Augurian for Google Analytics setup and migration.
What tools does Augurian's web analytics team use?
Our web analytics team is on a mission to support digital marketers. And that means tailoring your website tracking to your business. We take advantage of all the available tools to create actionable insights from the available data. We even help you translate this feedback to confront business challenges and make intelligent decisions.
Google Analytics
Augurian's analytics consultants deliver answers through analysis. As Google Analytics Certified Partners, we are experts in configuring GA to track your website visits, conversions, and interactions to figure out what customers truly want. And with the depreciation of Universal Analytics, we're ready to help you transition to the next generation of analysis: GA4.
Google Tag Manager
Tracking website activity doesn't stop at Google Analytics. Google Tag Manager enables endless activity tracking. But with so many possibilities, it can be hard for marketing teams to get an accurate idea of what is worth tracking. Our team of experts will create a custom Google Tag Manager strategy for your business goals and eliminate noise caused by inefficient activity tracking.
Google Data Studio
Our analytics experts will empower your marketing team to tell stories through data. Using google data studio reporting tailored to your KPIs and strategic business considerations, your team will have the confidence and content it needs to tell meaningful stories with your website data.
What Deliverables Can I Expect?
Google Analytics Property Audit and Management
Google Tag Manager Audit and Management
Looker Studio Standardized Report
Insights and Consulting
Can a web analytics agency connect Google Analytics with our CRM?
Marketing and sales are two different departments, but that doesn't mean their data should live in two different places. Our team of experts recognizes the importance of closed-loop analytics. It's hard to make strategic business decisions without integrated data. We'll help you integrate your CRM data with google analytics.
What is closed-loop analytics?
As a top digital analytics company, Augurian recognizes that closed-loop analytics is the holy grail of digital marketing. It shows you how much revenue specific digital marketing channels generate. 
To implement Closed-loop analytics, we use Google Tag Manager, browser cookies, and hidden form fields to create a mechanism that passes that data into the CRM as new leads are generated. Once that information is associated with the leads in the CRM, we close the loop with API integration.
This offers a robust view of what is and isn't working for your marketing investments, as well as a single source of truth for you and Augurian to work from that will let us wisely answer your toughest business questions.
How can a marketing analytics agency help me with digital marketing campaign tracking?
Marketing is essential for any business looking to succeed, but it can be difficult to know if your digital marketing campaigns are actually paying off. This is where campaign tracking comes in.
Campaign tracking measures the efficacy of your marketing campaigns and lets you know if you are spending too much or too little money. It also offers recommendations for changes that can help improve your ROI. In other words, effective digital marketing campaign tracking saves you money and ensures that you are on the right track to achieving your business goals.
Marketing analytics is a complex process, but working with us will help simplify things and give you the insights you need to make informed decisions about your marketing strategy. Don't leave your marketing to chance – invest in campaign tracking and watch your business grow.
What type of custom marketing performance reports will we get?
Our website analytics consulting department creates three cross-channel dashboards for your site that reflect user experience, acquisition paths, and content effectiveness. These dashboards identify the functionality of your current measurement strategy and call out areas of improvement.
Once these dashboards are complete, they will:
Tell you how well each tactic is performing
How each tactic affects engagement and conversion
Identify what you should be doing more or less of
What types of web KPI's matter to my business?
Setting the right goals is critical to a successful digital marketing strategy. That's why an analytics retainer also covers KPI (Key Performance Indictor) consulting. As an agency hyper-focused on digital marketing, we have seen it all and can help bring ideas in terms of KPIs relevant to your business. We'll help you discover and set the right goals and KPIs to track the performance of your marketing strategy.
DATA-BASED SUCCESS STARTS WITH AUGURIAN 
At Augurian, marketing analytics consulting is what we do. Our experts partner with you every step of the way and help you set strategic goals to get the most out of your web analytics retainer. We deliver actionable insights based on clean data to increase the growth and success of your business.
We'll even work with your in-house team, empowering analytics employees to use our tools to benefit you even more. We are a data analytics agency created to help you have confidence in your digital marketing investments.
Get the best results with an award-winning analytics agency.
WANT TO KNOW MORE ABOUT THE NEXT GENERATION OF ANALYTICS? CHECK OUT OUR FAVORITE GA4 BLOGS FOR BEGINNERS BELOW!