Many times businesses only have data on where a customer's final interaction that led to a sale came from. But this single data point ignores the fact that a customer's journey today is increasingly complex and can span days, even weeks and involve a variety of touch points and channels along the way.
So, what if you could identify the role each media channel (email, display ads, paid search ads, social, and direct visits to your website) is playing in your customer's journey to an online purchase? Well, Google took data from Q4 of 2012 and compiled over 360 million conversions on 36 thousand e-commerce websites from around the world and did a little analysis that looks like this:
(click on image to enlarge)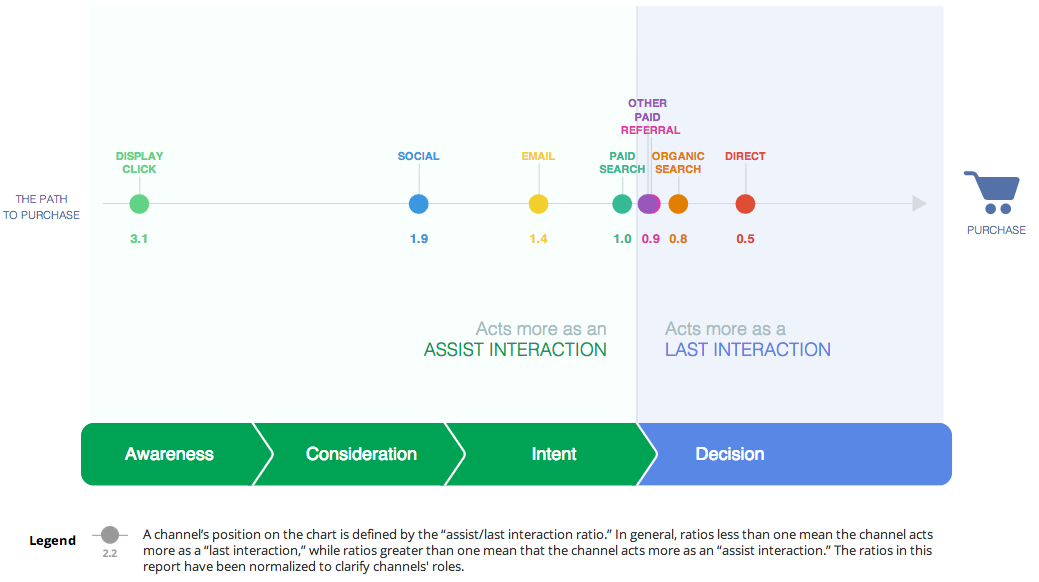 Here is my take on their findings. Basically I think their analysis underlines the importance of PPC and SEO in "tipping" customers from intent to decision. Obviously customers who are searching for products are more likely to be "qualified" and in a decision mindset.

All this is to say that – if you are making decisions about where to put your dollars, cover your PPC and SEO bases before hiring a social media manager.
Now, this graphic represents the entire data set. But the cool part is that Google has made it dynamic, so if you go to their The Customer Journey to Online Purchase Tool you can drill down to see how customer journeys change based on specific industries and countries. Pretty neat stuff!
Another great way to better understand your customer journey is to use attribution modeling and multi-channel funnels in Analytics. For more information on that – read my previous post: Give credit to all your digital marketing channels with Attribution Modeling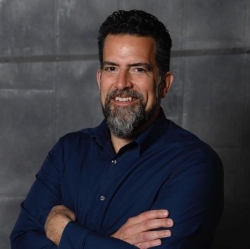 Latest posts by Josh Becerra
(see all)