Helping Leaders
in Higher Education
Have Confidence
In Their Digital Marketing Investments
Since our founding, Augurian has had a dedicated focus on digital marketing for higher education. We are proud of our deep roots and proven track record of success in growing enrollment and engagement for our higher ed clients. And, that's not just lip service. Many of our Augurs and members of our senior leadership team have years of success in previous roles having come from other world-class organizations where they've led winning higher ed digital marketing programs at both the local and national level.
Augurian helps navigate our higher ed clients in helping them set the right KPIs and goals in the digital channel that align with and support their overarching business and enrollment objectives. Whether large university systems, smaller local colleges or highly specialized institutions, Augurian partners with our clients in higher ed to grow enrollment and share of voice at each key stage along the student journey through truly data-driven content and messaging, proven paid media management and transparent, actionable insights and reporting.
Through continuous analysis of data, and based on a foundation of years of proven experience in higher ed digital marketing, we understand how to address the unique needs, questions and concerns of your prospective students, as well as those influencing their decision, across the entire life-cycle of the student journey to engage, build trust and convert.
We are a unique educational institution and Augurian responds to that. We offer very specialized programs that are looking for the correct markets. Augurian brings to our campaign both strategic expertise and genuine curiosity. Our campaign is producing results.

William Morris

Director of Marketing Analytics, Dunwoody College of Technology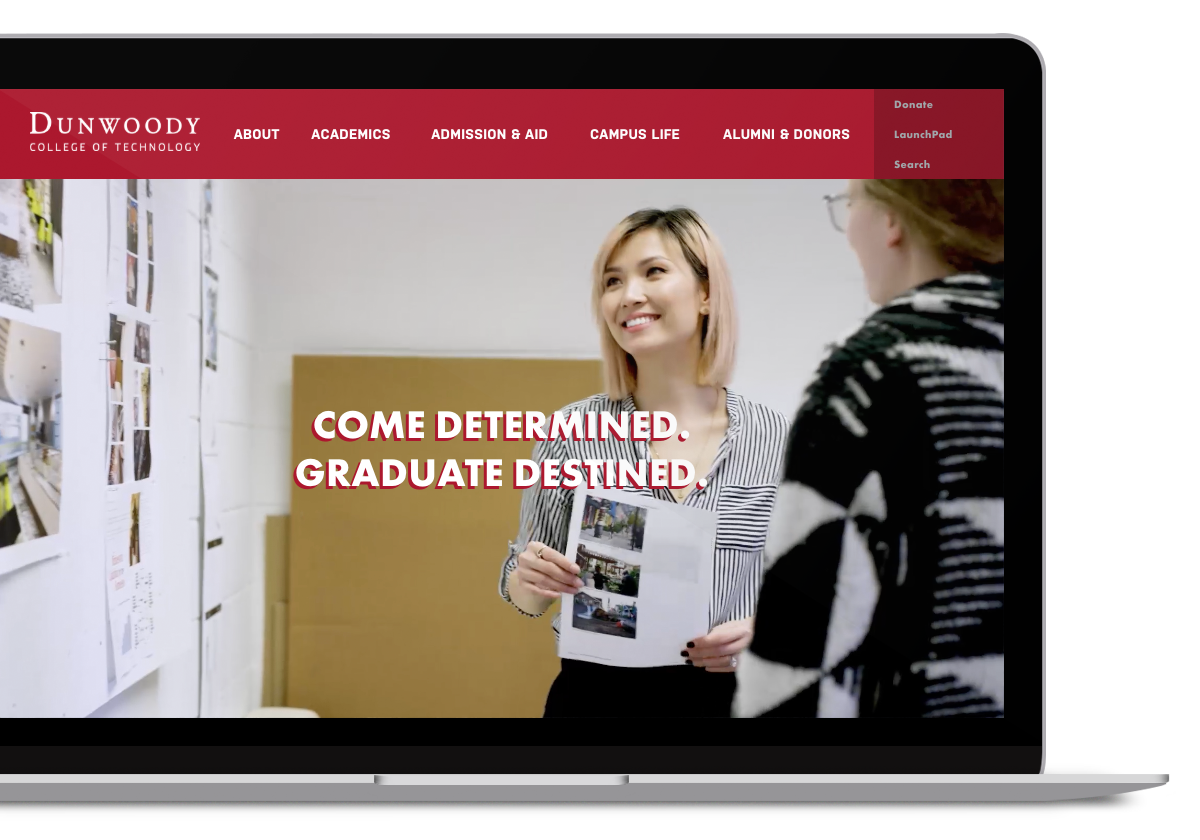 Client Success Snapshot
Dunwoody College
Dunwoody College of Technology, the only not-for-profit technical college in the Upper Midwest, was challenged to find less costly, more targeted ways to draw students from the local urban area and surrounding rural areas in their state. They needed more inquiries about their degrees and programs to increase potential new student attendance at open houses, which provided the best way to turn potential student interest into enrollments.  Dunwoody College needed better ways to find their audience efficiently and lower their cost per RSVP.
73%
Decrease in
Cost Per Inquiry
29%
Increase in
Paid Media Traffic
96%
CPI in the top
96% of the Industry
View Case Study