Content Marketing Agency
Zero in on leads and drive results
with search-engine-friendly content that's
crafted to convert. 
Content marketing is a powerful tool in your business arsenal. It can build topical authority and credibility, create brand awareness and trust, drive measurable leads to your site, and provide educational touch-points for prospects at every stage in the buyer journey. 
Augurian is a content marketing firm that offers content marketing strategy, planning, and content creation founded on proven SEO tactics – with expert analysis and data-driven insights.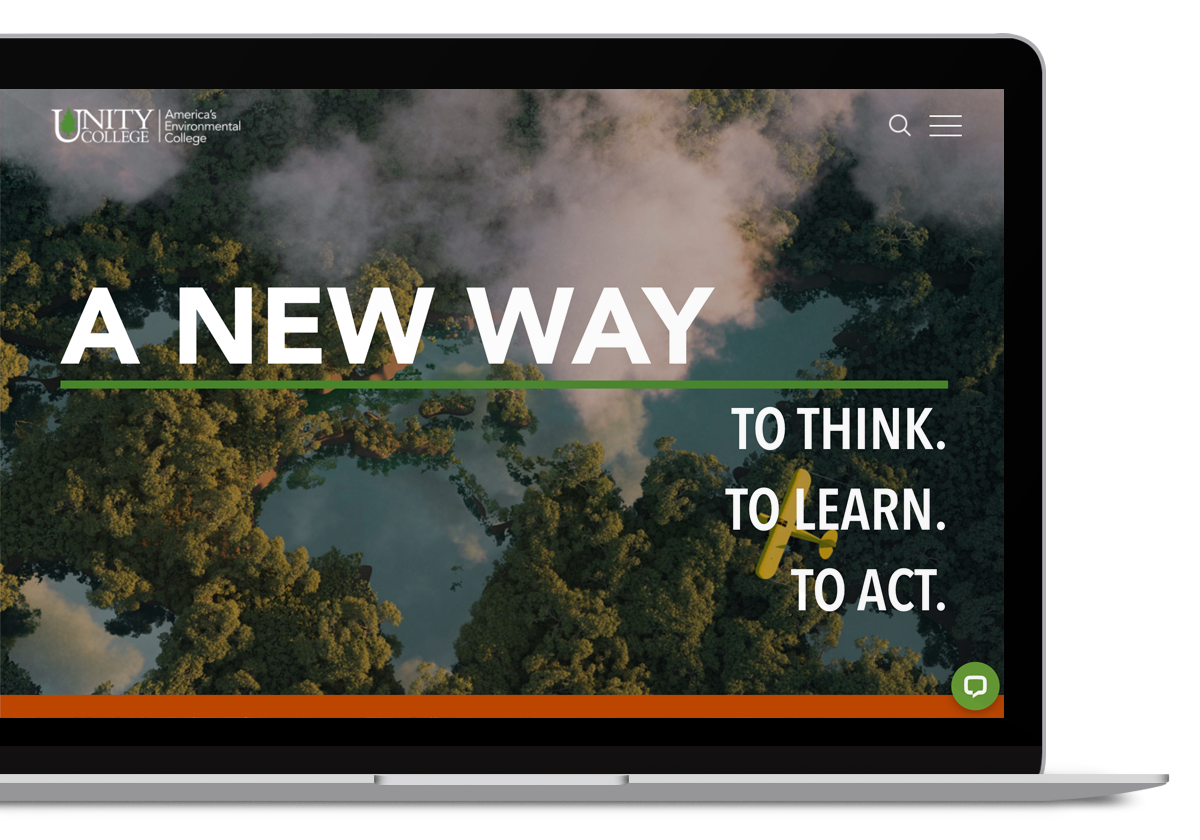 Client Success Snapshot
Unity College
The goal was to capture the growing demand for sustainable career content by addressing common questions posed through Search, particularly those that emphasized work with animals.
500+
Relevant Keywords
95%
Traffic Attributable To SEO
View Case Study
Our content creation marketing agency can develop a long-term strategy to nurture relationships with your audience and drive revenue. No matter what your business goals are, or the capacity of your internal team, we can adapt our plans to meet your team's needs for content creation strategy and execution.
---
Why Content Marketing is Important For Your Business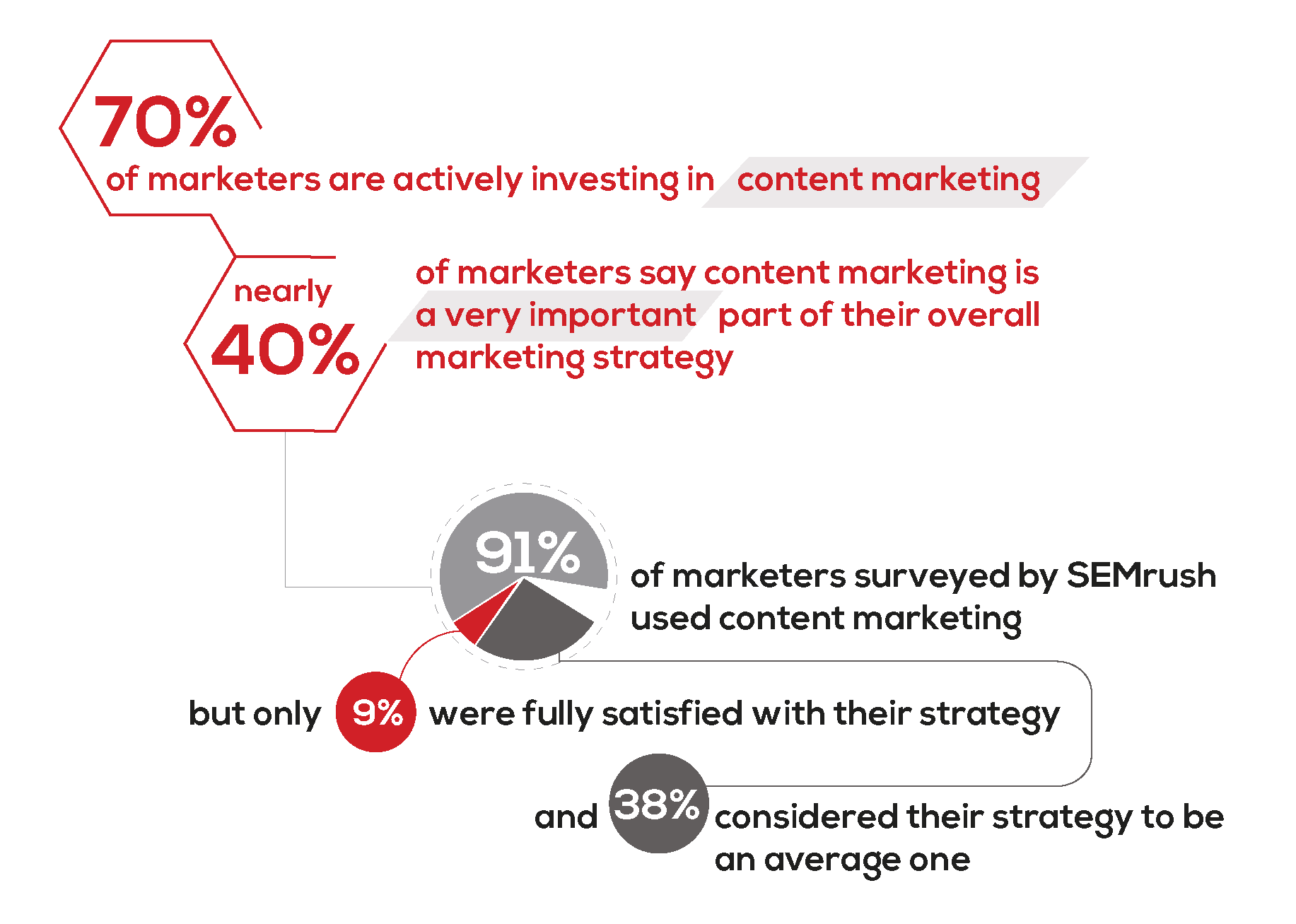 It's no secret that content marketing is one of the most effective ways to promote your business. More than half of marketers use content to reach their prospects. Regardless of your business's size, scope, or industry, content is a cost-effective way to drive major growth.
Bring The Right People To Your Site
A key benefit of content marketing is that it doesn't just drive more web traffic to your site– it can also improve the relevance of that traffic and the quality of leads that come through.
Content marketing drives 3 times as many leads as traditional marketing per dollar spent – and costs 63% less (DemandMetric). It's not just effective; it's cost-effective, too.
Nurture Leads Toward Converting
Every customer follows a path when making their decision to invest in a product or service. It's rare for a buyer to make an immediate purchase without considering alternatives. Instead, they will spend time learning about solutions, researching options, and weighing the benefits of competitors.
Sixty percent of people are inspired to seek a product after reading content about it (Content Marketing Institute). When paired with an understanding of the customer journey specific to your industry, content can connect with prospects and nurture those relationships all the way down the funnel.
It's not surprising to find that almost half of the marketers surveyed by CMI use content to support 3 to 5 customer journey stages. When it comes to connecting with buyers at every step of the marketing funnel, content is a powerful tool.
Build Awareness –and SEO Authority 
Strategic content marketing can build brand awareness and strengthen your company's reputation among prospects. According to CMI, 70% of consumers say content marketing makes them feel closer to the sponsoring company.
This doesn't just influence your credibility among prospective buyers; it can help you earn more authority and trust with Google and other search engines, too.
Partnering with a content strategy firm like Augurian can impact brand awareness and search engine authority. It can even improve the outcomes of your paid and organic search efforts. And since 95% of clicks go to the first three listings – every bit of help matters.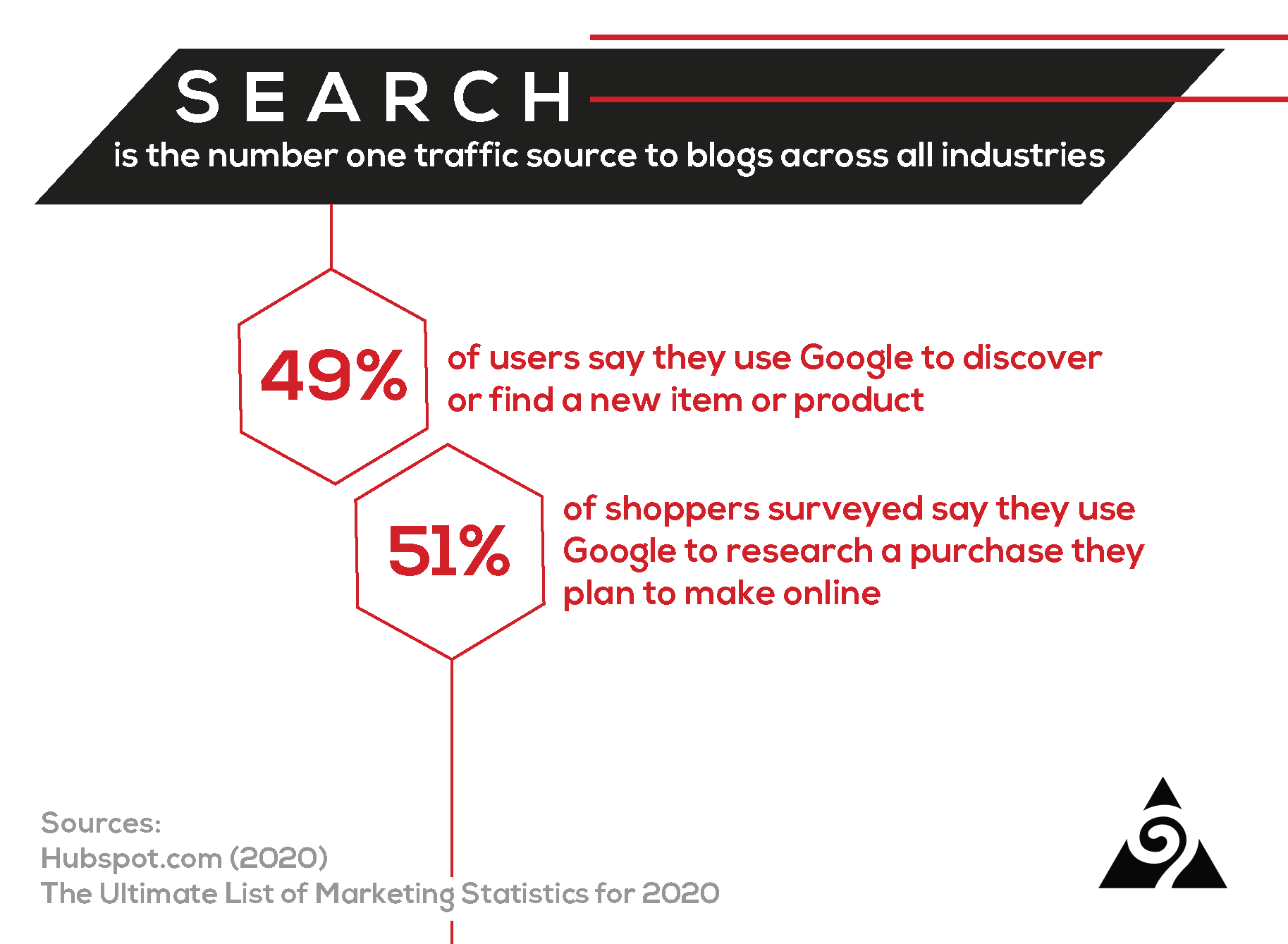 Ready to have confidence in your digital marketing investments? Let's talk.
---
Augurian's Framework For Content Marketing 
When businesses don't take a strategic approach to content it's usually because they lack a process, or because leadership hasn't made it a priority. Augurian solves this with strategic planning, comprehensive SEO-powered briefs, and data-driven insights to earn confident buy-in.
Content For Every Stage Of The Customer Journey 
Our strategic content agency focuses on developing the right types of content to build brand awareness, trust, and credibility so that when prospects are ready to buy – you're at top of mind.

 Augurian's content team harnesses the power of buyer personas to understand the unique customer journey of your prospects. Then, we research topics and analyze search intent to plan a calendar of content for every stage. We can deliver blogs, guides, FAQS, landing pages, and more to educate your target audience, establish strong brand recognition, and drive them to convert.
Ready to have confidence in your digital marketing investments? Let's talk.
The Proof Is In The Pudding – And On The Page 
By consistently publishing high-quality content that is fully optimized to rank well in search engine results, your business can grow SERP authority even faster. Our content development agency helps clients grow organic search authority around relevant topics that drive revenue for their business.

The best part? Great content makes it easier to win with SEO. This is a big deal as most marketers (76%) rely on organic traffic to measure content success (SEMRush). Augurian's content marketing services can be a powerful supplement to our organic search services; we've proved it.
Boost your content with Search Engine Optimization (SEO). 
---
Content Marketing Services
Augurian's content marketing services include strategic planning, content creation, and data-driven analysis. 
Content Audit
Competitive Analysis
SEO Strategy
Content Briefs
Content Creation
Content Analysis
Our content marketing services are tailored to fit the needs and capacity of your business. Whether that means assisting your in-house marketing team with SEO-backed content briefs or providing comprehensive, full-service content marketing strategies, you'll have confidence that your content marketing needs are being expertly executed by a capable team.
Content Audit
A thorough collection and analysis of your existing content to kick things off. Content services begin with a comprehensive SEO content audit. Our team will collect and analyze all indexable content on your site. We'll investigate performance metrics from a variety of sources to determine which content to keep, which to improve, and which to remove or consolidate. Then, we'll map them out to the stages of the customer journey to identify prime opportunities for fresh content to fill in the gaps. Want to know more? Let's talk.
Competitive Analysis 
Data and insights gathered from your direct competitors —so you can get ahead. With competitive analysis, our content strategy agency seeks to understand market trends, identify competitors, assess opportunities, and adjust your content marketing strategy accordingly. This analysis will help you gain insight into what kind of content your competitors are producing and how you can stand out. Want to know more? Let's talk.
Content Strategy
A content calendar tailored to support your customer journey and marketing initiatives. Augurian can develop a custom content strategy that is built for your business, tailored to your audience, and optimized for your goals. Our digital content agency specializes in SEO and has proven success with clients across industries. We can plan long-term content strategies that are based on proven SEO tactics and are tailored to your specific business goals – so that you feel confident in your content calendar. Want to know more? Let's talk.
Content Briefs 
Robust, SEO-researched execution plans delivered via detailed content briefs. Stellar content starts with careful planning. If your in-house editorial team can execute from detailed instructions, our content planning agency can deliver comprehensive content briefs to work from.
Augurian's content briefs are clear and complete – with all the research and tailored SEO guidelines your team will need to craft an effective search-friendly blog or landing page.
Content briefs include:
A Strategy Overview
Keyword Research
Target Word Count
Competitor Links
SEO Page Structure
Title, Meta, and Calls-to-action
Internal Linking Opportunities
SEO URL Recommendations
And a Complete Content Outline
Want to know more? Let's talk. 
Content Creation 
Expert execution for producing blogs, landing pages, and more.  No in-house writers on your team? No problem. Augurian has the resources as a content creation agency to execute on our briefs to bring your blogs to life. Effective content marketing relies on persuasive storytelling to elevate your brand and leave a lasting impression on visitors. Our writers, proofreaders, and graphic designers can collaborate on your content marketing efforts to produce high-quality content that drives prospects to convert. Want to know more? Let's talk.
Content Analysis & Reporting 
Data-driven insights with expert analysis to understand what's working. As a savvy business owner or brand manager, you'll want to know what the return on investment is for any inbound marketing services you invest in. You'll also want to measure the success of lead generation and awareness-building efforts.
Augurian will deliver robust content marketing reports every month with the option for regular check-ins, so you know exactly how your content marketing efforts are performing – and when it's time to pivot to a new tactic. Want to know more? Let's talk.
---
SEO-Driven Content That Converts 
Partnering with the right content marketing agency can help you connect with audiences who are already searching for the solutions you offer. Get started today to reach those users.
Augurian is a people-focused, data-driven content marketing agency in Minneapolis with expert services for SEO, SEM, and marketing analytics. Our content marketing framework is based on an innovative strategy with proven tactics and total transparency – so that you can have confidence in your digital marketing investments.
For content strategy in Minneapolis –and anywhere else– you can count on our experts to drive marketing success for your business. Reach out today to discuss your needs or get a full content marketing services list that is tailored to your goals.
At Augurian, we promise to be:
Strategic
Tactical
Transparent
Ready to have confidence in your Content Marketing Investments? >> Let's talk.