SaaS companies are different. SaaS is nimble. SaaS is about high-tempo growth. SaaS companies attract certain types of talent and nowhere does that shine through more than with an experienced SaaS marketing team.
If you're here, you're probably on a SaaS marketing team or a SaaS founder. Good news; this article is going to get straight to the point with the aim to bolster your SaaS marketing strategy.
We'll cover the basics of software as a service marketing, highlight the best SaaS marketing channels, and offer expert advice on b2c and b2b saas marketing strategies. But first, we'll start with the most basic question; What does SaaS marketing mean, really?
Let's go!
What is SaaS Marketing?
Quick timeout. Let's get on the same page about a few definitions, shall we?
SaaS stands for Software as a Service. Simply put, it's software that performs functions you can access from anywhere using the internet. Wow!
Enterprise Software typically refers to a "buy and install" product used by large corporations. These days, enterprise software can be delivered as SaaS. Does the word 'enterprise' bore you, too?
SaaS Marketing is simply the act of marketing SaaS products. Simple.
Let's just say this: We don't care what kind of marketing it is, SaaS or otherwise,…but please, don't be boring!
Human beings – and dogs – hate boring.
Now that we have that out of the way, SaaS Marketing is about:
Grabbing attention
Compelling content
FREE offer
But you already knew that, didn't you? Moving on.
5 Ways SaaS Marketing Is Different From Other Marketing
1. SaaS Marketing is All About FREE
Free works because…FREE! If you have a solid SaaS product that serves a need and is priced correctly, people will try the free offer.
When the brilliant minds at your company are putting together your SaaS marketing plan, what are you prepared to give away for free?
Storytime!
Back in the day, Augurian's founders created a product called SMBTweet. It's now defunct. But we learned valuable lessons. We gave all users a FREE 30 Days. That way they could try it, see that it works, and then pay us.
Ah, the sweet nectar of SaaS! It's a beautiful model when it works.
SaaS marketing strategy starts with serving a need, pricing the product appropriately, and offering access in some form for free.
Listen to TrustMary's CEO Arttu Haho explain the free call to actions he used to go from thousands of visitors to tens of thousands of visitors in a short amount of time.
2. Marketing is at the Speed of SaaS
SaaS marketing is about speed.
SaaS marketing teams, and SaaS companies, are nimble and innovative by nature.
Your SaaS marketing strategy should include:
Testing (Conversion Rate Optimization): You know testing is important. Learn more about CRO.
Goal Measurement (Customers, Leads, Trial-to-Customer, Churn-Rate, etc.): Make sure your Analytics is precise with clean data. We're begging you; analytics is the cornerstone of profitable marketing.
Idea-to-Data: Ideas that are implemented must translate to data. Did the idea work? What were the goals?
Never before have we been able to target our ideal customer easier. Leverage major publishers (Google, Facebook, Instagram, LinkedIn, etc.) and ensure you're getting in front of the right prospects.
And make use of your first-party data. This is the data you have that no one else does. You need to capture (pixel) visitors to your website and create look-a-like audiences with your email list. With the growing importance of privacy and reductions in third party data usage, now is the time to leverage your data.
More on that below.
3. Prospect Nurturing – Get 'Em While They're Hot!
Or reel 'em in when they're on the line. Whichever analogy you want to use, the bottom line is that SaaS marketing needs to react quickly and give the prospect what they need at the time they need it.
Remarketing is wonderful for keeping your brand in front of the prospect. What's even better is that you can target your remarketing to the specific interests your prospect has shown. Don't serve up generic information. Delight your prospects by showing them that not only are you still here, but you've got even more valuable info to share.
Get their email. Allow them to live chat. Provide live webinars, on-demand video, case studies, and more. And, always remember this… don't be boring.
Here is Ryan Truax and his response to a successful customer journey, touching on the idea of prospect nurturing.
4. Exponential Growth – You Can't Lose Customers 
A lot of SaaS marketing teams forget how important it is to continue to market to their existing customer base.
Question: Should SaaS companies continue to innovate their product?
If you said no, leave. Just leave.
For everyone else, the obvious answer is – of course!
Your SaaS business plan and marketing strategy must include exactly how you're going to continually market to your existing customers.
The reason for this is churn. You want to avoid churn at all costs. SaaS companies thrive because they're able to keep their customers for long periods of time and can compound growth by adding new customers –without customer loss.
Remarketing, email marketing, and your website are wonderful ways to stay in front of active customers and expose them to the wonderful improvements you continue to make.
5. Know What Works – Data!
Fact: SaaS marketing should use data more aggressively than almost any other business model.
Why? Because SaaS sales cycles are typically fast and almost every aspect of SaaS happens online – from sales and support to education and more.
Get your SaaS product functioning well with data through the integration of…
CRM (Customer Relationship Management)
Sales Funnel
Revenue Potential vs Revenue Generated
Churn
"There HAS to be good data flowing into CRM in order for marketing to take advantage of that data and help salespeople prioritize."

-Josh Becerra, Augurian President
Google Analytics
Call Tracking
Live Chat
Form Fills
Events (PDF Downloads, Video Views, Link Clicks)
Marketing/Advertising
A Smart SaaS Marketing Strategy Starts Here 
SaaS marketing plans that don't include smart and aggressive online marketing fail.
There are two main options: Free and paid.
Free typically takes more time to see results (SEO and Content Marketing).
Paid can generate results quickly, but costs money…duh, that's why it's called paid.
Set your SaaS marketing strategy up for success with the following guidelines.
Paid Advertising for SaaS 
SaaS marketing strategy should incorporate paid advertising because you can track exactly which paid efforts contributed to actual sales. Paid advertising includes (but is not limited to)…
Paid Search
Paid Social
Facebook
Instagram
LinkedIn
Pinterest
Reddit
We have seen all of these channels work well for both B2B SaaS marketing as well as B2C SaaS marketing. You may be surprised by which channels are most effective when analyzing the data.
Expert Tip
Paid publishing platforms will reward you for testing. They want you to test – and test frequently. Make sure you're coming up with many variables (messaging and visuals) to include in your SaaS marketing strategy.
Learn more about Paid Media Marketing with Augurian.
Search Engine Optimization (SEO) for SaaS
SaaS SEO marketing strategy should start with a technical audit of your website. Search engines want to surface the best content so it's imperative that your website doesn't have any technical issues that will prevent it from ranking at the top.
Issues like site speed, broken links, and missing metadata among many other discrepancies can have a huge impact on both search rank and visitor experience. Clean up technical issues immediately – and then concentrate on great content.
Expert Tip
Get someone on your SaaS marketing team to take accountability for Google Search Console. Pay attention to the issues it surfaces and fix 'em fast. Also, pay attention to the pages and keywords that are pe well in the performance tab.
Learn more about SEO with Augurian.
Content Marketing for SaaS
Every SaaS marketing strategy must include content marketing. After all, "People buy from where they get educated." SaaS content marketing is about educating your prospect and moving them down the funnel toward purchase.
It takes time, tactical content creation, and strategic thinking to get a prosperous content marketing effort off the ground –but it's worth it.
Expert Tip
Great content compounds results. When you create great content, and users are engaged with your site, search engines understand those signals and will rank your content better over time. And, as you continue to post more content it will naturally get ranked higher from the start because of the authority you have established.
Reach out to learn more about content marketing with Augurian. 
Let's Recap
We hope this article has provided benefits to your SaaS marketing team. SaaS marketing is different but awesome because of the wonderful data available to SaaS businesses.
Here's a quick recap on how to drive growth for your SaaS company:
Create your SaaS marketing strategy with purpose.
Move quickly and test often.
Market your FREE offering.
Market your product to prospects and existing customers.
Reduce churn.
Use data and analytics expertly.
Make paid, SEO, and content marketing part of your arsenal.
Get help when you need it.
And don't be boring.
Want to know more? Let's talk. 
Explore our blog for more expert tips and insights on digital marketing topics including SEO, SEM, and Analytics. Or, sign up for our SaaS Scoop newsletter to get exclusive content conveniently delivered right to you.
---
Ready to discuss your digital marketing performance? Reach out to an Augur today to learn more about how we help our SaaS clients get ahead.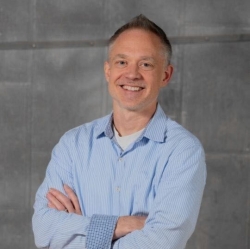 Latest posts by Colin Hirdman
(see all)