Don't lose traffic or revenue from a
Website Redesign
Strategic
Website Migration
You're probably here because you've been given the tall task of leading a website migration, redesign or replatforming. Many people are excited and optimistic, but you're thinking, "Is this going to hurt my traffic or sales?"
Augurian develops actionable risk mitigation plans to protect against revenue and traffic loss from website redesigns, mergers, and all types of migrations. We partner with you to help you make sound decisions allowing you to confidently guide your company through this significant undertaking. We're in the trenches with you leading to and beyond the pivotal event of the new website launch.
Ready to plan and launch with confidence?  >>Let's Talk.
Augurian has really helped build the framework needed to allow our existing and new content to support our marketing efforts in a very meaningful way.

Jeff Eltringham

Director of Interactive Marketing, Digi International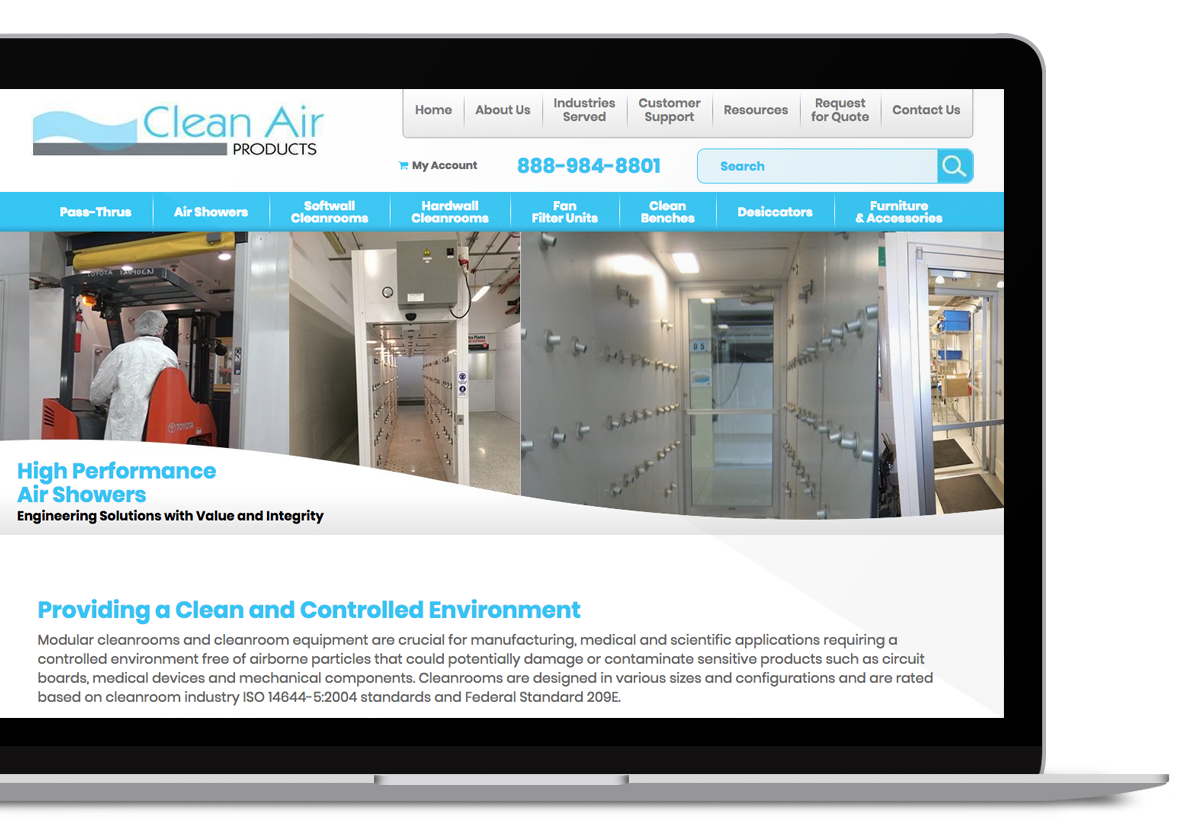 Client Success Snapshot
Clean Air Products
Clean Air Products, a nationwide leader in designing and manufacturing high-quality cleanrooms and cleanroom products, poured a lot of work into redesigning a new website, and the launch date was right around the corner.  In an industry where attention to detail of the final product is paramount, having confidence that the new site had an improved Share of Voice in the marketplace was no exception.  They enlisted Augurian to ensure that not only their website's existing share of voice was protected and maintained, but also that website traffic and revenue from organic search would increase after the launch of their new website.
49%
Search Traffic
Increase
187%
Conversion
Rates Grew
$21
ROI Per
Dollar Spent
View Case Study
Our Strategic Website Migration Process:
Transitioning to a new website can be disconcerting, to say the least. The last thing you need during a website migration or redesign is more uncertainty.
We've been supporting site migrations in-house and as an agency for over a decade.
As part of the Augurian Way, we've created a highly refined process that helps keep things clear and simple the from start to finish
We've also written a guide to creating a bulletproof site migration SEO strategy, which will give you a sense of what you should expect.