A local law firm aimed to enhance the visibility and performance of its client testimonial videos on YouTube. Augurian's SEO team provided recommendations to improve the visual impact of the video thumbnails and conducted A/B testing to monitor the enhancements in video performance.
Our objective while creating the optimized thumbnails for YouTube was to make the images easy to process at a glance, amplify the color contrast, and highlight the faces of the people providing the testimonials. You can see the comparison of the original and variation side by side below.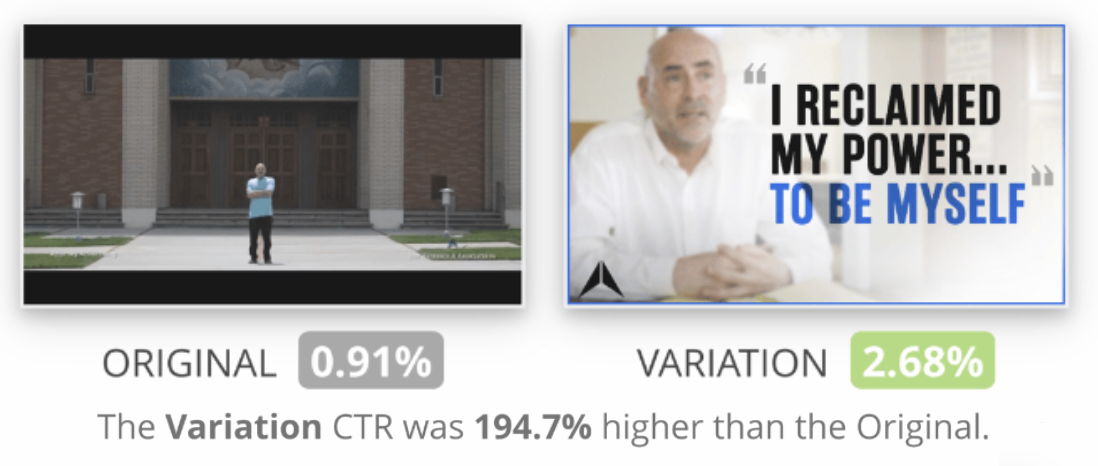 We created and tested new optimized thumbnails for a total of 11 videos. The improved variant thumbnails won in every A/B test, with an average of 95% higher CTR. The higher CTR resulted in an increase in daily impressions and views on the testimonial videos. Overall, we saw:
95% improvement in average click through rate
Increase in total view count for all optimized videos

Augurian is a digital marketing agency with expertise in optimizing video content for search success. If you're finding your video marketing content falls flat or fails to reach the right audiences, get in touch with our YouTube experts. We can create a tailored strategy to rank your YouTube videos and landing pages higher in search results – driving more impactful marketing outcomes from your production efforts.
Ready to start your audit today?