Sure, digital marketing can have a serious impact on the growth of your business – but that doesn't mean digital marketers have to be serious all the time. We may be geeky and driven, but we also have sharp senses of humor and a penchant for fun.
To honor the trials and tribulations of SEO, paid media marketing, content marketing, and analytics, we've gathered a list of the best digital marketing memes.
10 Digital Marketing Memes
These 10 funny marketing memes represent the most entertaining – and hilariously frustrating – moments in life as a digital marketer. We've updated this list with the fresh memes so you'll be ready with digital marketing jokes to tell your colleagues around the water cooler.
Follow Augurian on social media for more memes, digital marketing tips, and expert insights for SEO and PPC.
1. When prospective clients Phone in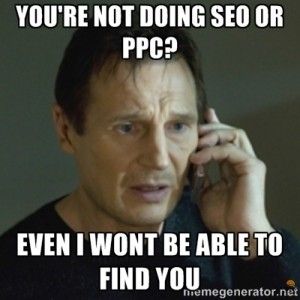 Without search engine optimization (SEO) or pay-per-click (PPC) advertising, it can be incredibly difficult to maintain a web presence for your business or even reach new customers.
Wondering about the difference between SEO and SEM? Read our definitive guide. Get in touch to learn more from an Augur, today. 
2. When your SEO Strategy Kicks In…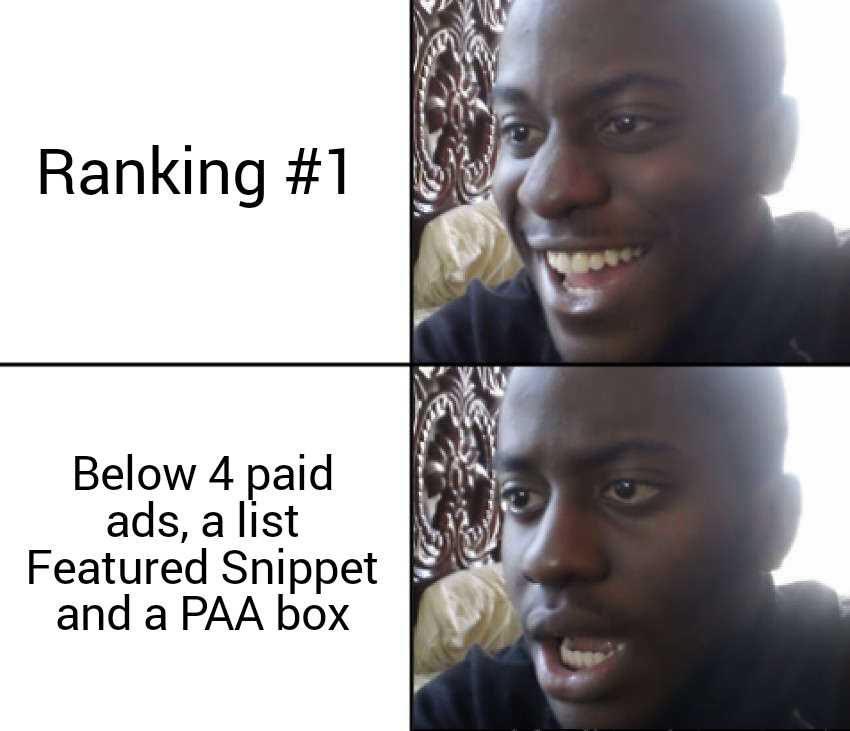 Search engines don't always make it easy for marketers to win, especially as more features are added to the search engine results page (SERP).
While they may be useful for searchers, these SERP features can make it more challenging to lure traffic even when you're able to knab the top spot.
This is why it's often best to launch your digital marketing operations with a one-two-punch of both SEO and PPC services.
3. …And the struggle to stay on top begins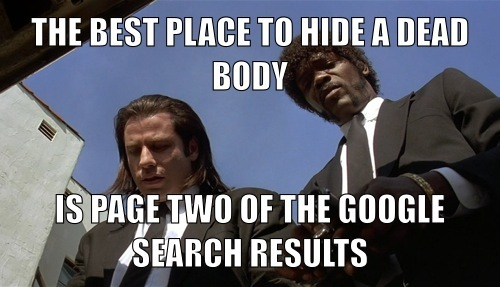 Still, page one of Google is the best place to be if you want to be discovered via inbound traffic. Sure, this 'Google page 2 meme' is a bit of an exaggeration, but it's also a (painfully) funny digital marketing joke.
4. Hunting for Keywords can be HARD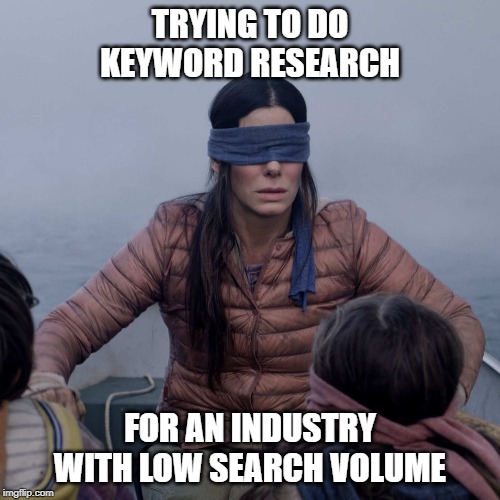 Targeting keywords with low search volume can be a smart way to boost extra-relevant traffic for extra-specific searches – but that doesn't mean that finding those keywords is easy. This is surely one of the funniest content marketing memes of the year. 
5. Some Clients Are Very Demanding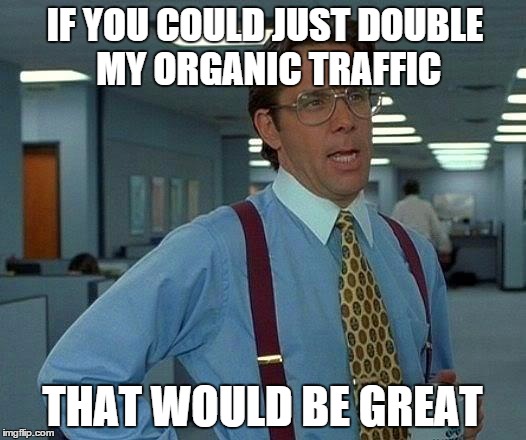 Easier said than done – but we'll do our best, boss! As a digital agency, we work hard to help our clients meet their business goals through organic search optimization. However, it's absolutely critical to set goals that are specific, measurable, and attainable.
6. And Troubleshooting Takes Time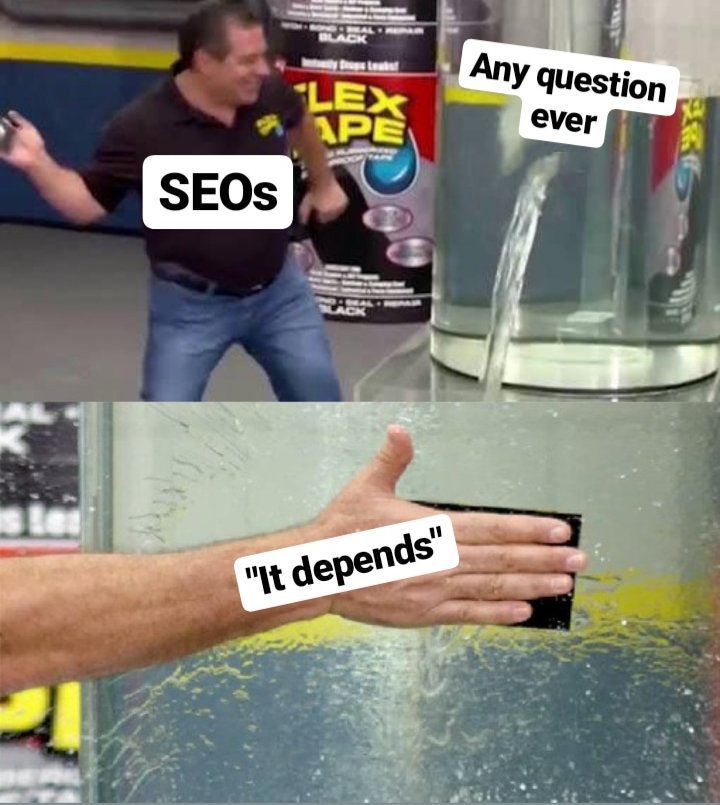 Between on-page and off-page SEO, there are many factors for digital marketers to consider before they can (in good conscience) offer solid advice.
At the end of the day, though, it's all up to almighty Google.
7. Some Clients Are Digital Believers… and some focus on other types of marketing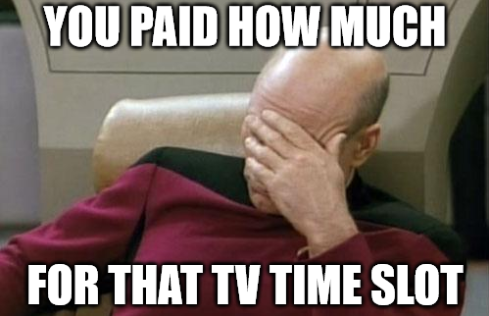 Sure, there are many ways to reach your target audience; but when it comes to calculating your advertising ROI, digital is hard to beat.
8. BUT THE POWER OF PPC IS HARD TO IGNORE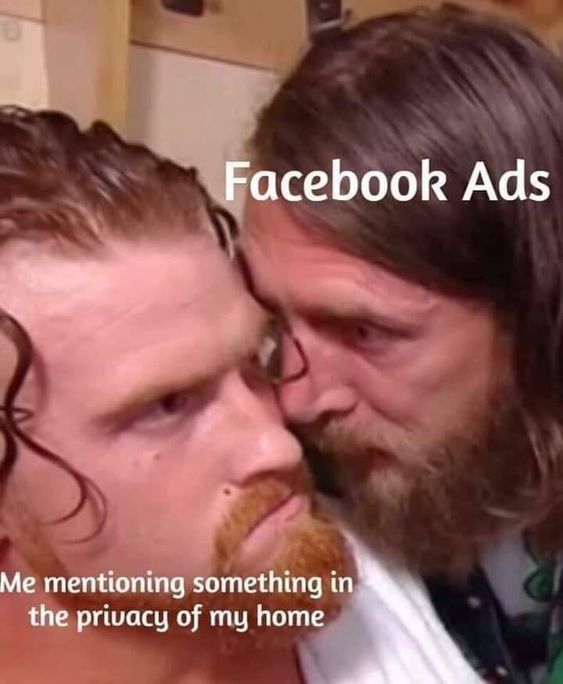 Even though it's our job to place online advertisements, we're still amazed (and a little creeped out) at how targeted they can be.
9. WHEN Google Ads SPEND COMES IN OVER BUDGET…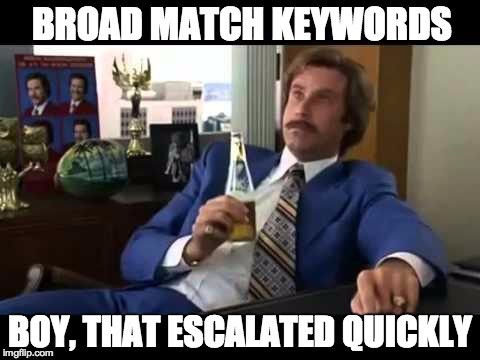 Using broad match keywords can be like turning on a fire hose. The impression potential is seemingly never-ending, so ad spend can get out of hand quickly. Don't say we never warned you!
10. WHEN RETARGETING STARTS TO WORK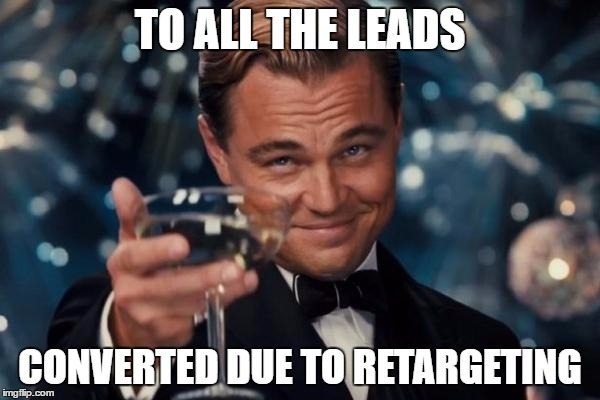 Easily one of the best sales leads memes because remarketing truly is Great. Cheers to Gatsby and the remarkable power of remarketing.
It's a magical sight to watch customers funnel along the buyer journey via a retargeting strategy.
FOLLOW FOR MORE MARKETING MEMES
Augurian is a digital marketing agency based in Minneapolis, Minnesota. We partner with businesses across the nation to help them meet their digital marketing goals with expert implementation for SEO, SEM, and Analytics with further services for content marketing and strategic website migration.
Follow us on Facebook, LinkedIn, Twitter, or Instagram for more of the best marketing memes plus news, tips, and insights.
Subscribe on YouTube for weekly video content. Or contact an Augur to talk about your digital marketing performance, today.