If you are new to SaaS, the sheer volume of available metrics to track, calculate, and analyze can be overwhelming. That's why it's important to take time to learn about metrics in the early stages of your company's growth. To help, we've created a list of the five best books on SaaS metrics.
Unfortunately, reading to learn can be quite time-consuming especially when you are busy launching a new project or scaling your SaaS startup. We have reviewed every book on our list so that you can read only the ones that have the most potential to benefit you. And, with details on what's inside each book, you can even pick and choose which chapters from which books you read to maximize the effectiveness of your reading time.
Don't read more; read smarter. Don't just pick any SaaS metrics book off Amazon. Our list of the best books on SaaS metrics can help you narrow down your reading list and maximize ROI. Most of these books are also available as audiobooks if reading really isn't your thing. 
For a primer on SaaS metrics, check out our guide to key performance metrics (KPIs). We explain the 15 most important metrics every SaaS company should know and how to calculate them. 
by Alistair Croll and Benjamin Yoskovitz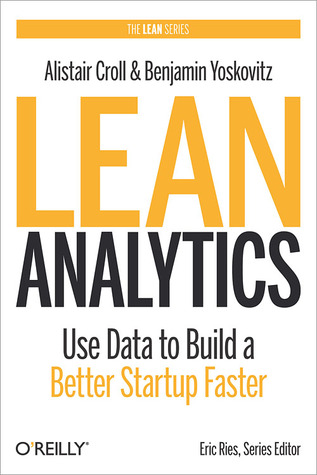 Having a full grasp of SaaS metrics is paramount for successfully starting and scaling your SaaS business. Because metrics are such an essential part of successful business growth, many general books on starting up and scaling SaaS businesses focus pretty heavily on metrics. Some books focus on metrics more than others. Lean Analytics is one of those books. For us, it is the number one SaaS metrics book.
Here's why:
The book provides clear guidelines on the best metrics to use.
It explains how to actually use data to drive change.
It includes case studies and interviews from industry experts to provide real-life examples.
Best Book for Startup SaaS Companies
Startup SaaS companies may have smaller, less experienced teams. Reading is a fantastic way to boost their SaaS metrics competency. Share this SaaS book with your marketing and sales teams. You can even share it with new hires! 
Whether you are just starting your SaaS company or wanting to take it to the next level, Lean Analytics can help you get there. The book covers an impressive amount of qualitative and quantitative metrics and KPIs.
Narrow Your Focus
Our biggest takeaway from this book is that the best way to maximize growth is to focus on one key metric. Don't get bogged down in the seemingly endless amount of data you can collect. Instead, use a key metric to maintain focus towards a specific goal.
The book also explains how to adjust your goals and marketing plan based on data. As the authors explain, it's about being truly data-driven rather than just data-informed as many companies are.
Lean Analytics is available in four formats, so you can customize your reading experience:
Hardcover
Paperback
Ebook
Audiobook
Are you interested in SaaS for entrepreneurs? Check out our list of the top books that SaaS founders and entrepreneurs should read.
by Nick Mehta, Dan Steinman, and Lincoln Murphy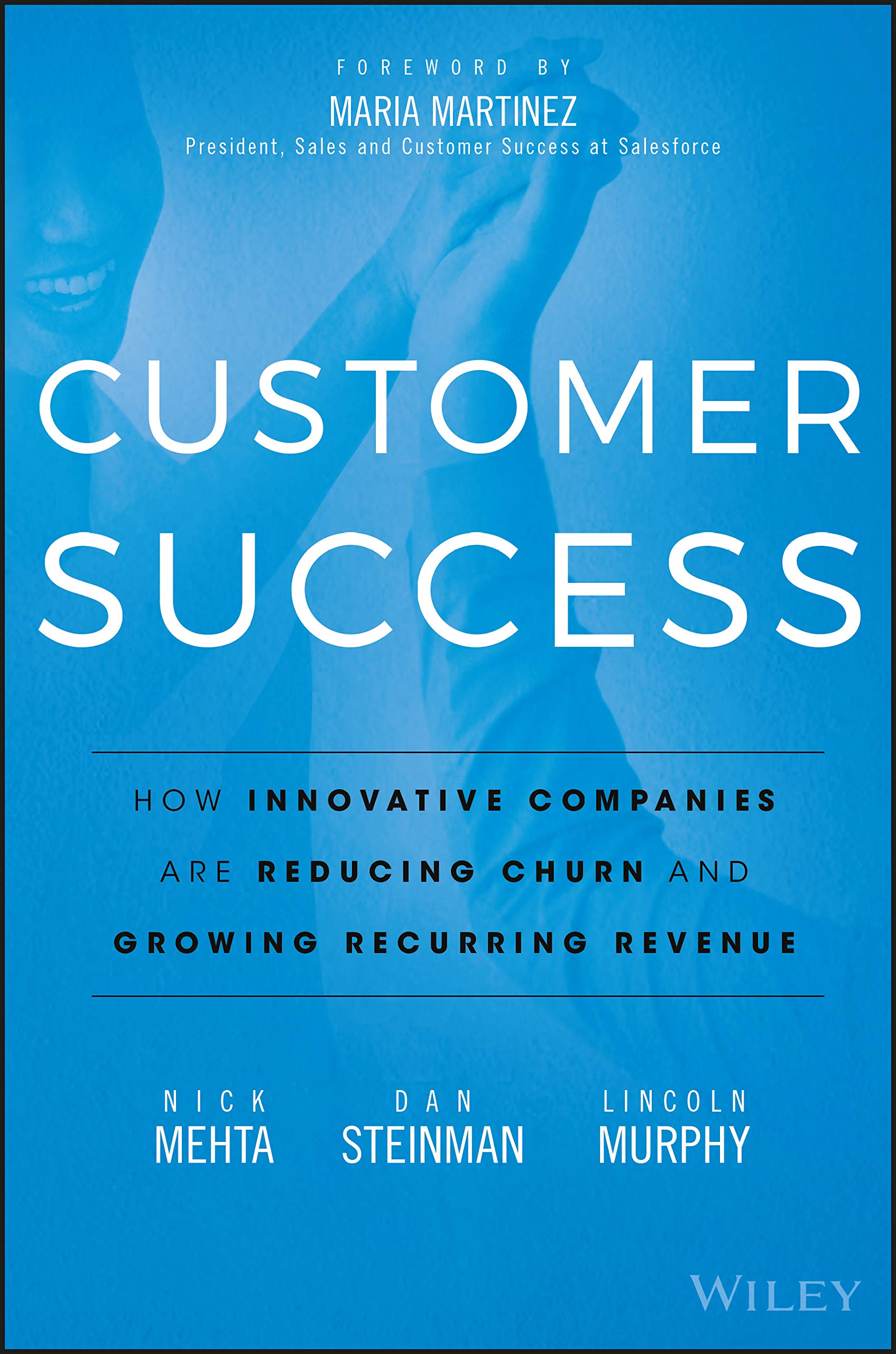 Wading through heaps of data and figuring out how to apply them in productive ways is no simple undertaking. It requires some specific skills which may not be in your marketing team's wheelhouse, especially for small startups.
This book provides strategies for utilizing SaaS metrics, but it does so in a way that's easily accessible to everyone. You don't have to be a mathematician to be a SaaS metrics expert. Read this SaaS startup for beginners book and apply the knowledge you gain right away.
The authors of Customer Success are actual business people who work in the industry. Who better to write the best SaaS sales books than people who are some of the best in SaaS sales.
According to the Harvard Business Review, it costs way more money to gain a new customer than it does to retain an existing one. And that's why customer satisfaction has become such a focus for companies. Keeping customers happy means keeping customers.
Churn refers to losing customers. Churn rate is one of the key metrics that every SaaS company should be using. In this book, you will learn how to calculate your churn rate as well as other key metrics such as Customer Lifetime Value (CLV). Equally importantly, you'll pick up creative solutions to grow and maintain your customer base.
Scaling With The Customer Success Model
This is one of the best sales operations books for companies looking to switch to a customer success model. Focusing on customer success may require some adjustments to your company structure. Traditional models have separate marketing, sales, and customer service teams. Mehta, Steinman, and Murphy explain how these three departments overlap in the SaaS customer success model. This occurs through specific strategies such as:
Renewals
Upselling
Customer Advocacy
Expanding your understanding of the new customer success model and the value of customer partnerships can increase your CLV and your ROI. Pick up a copy of Customer Success today to find out how it works. It's available in three formats:
Hardcover
Ebook
Audiobook
by Eric Ries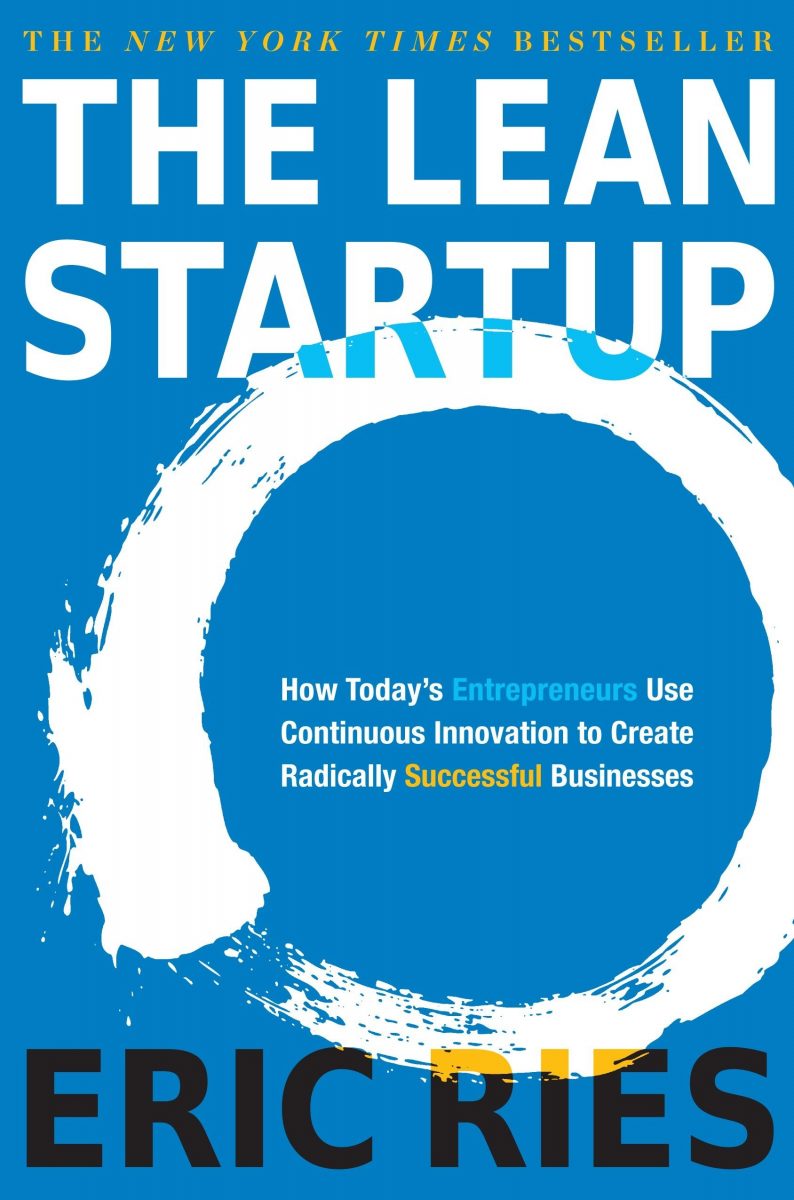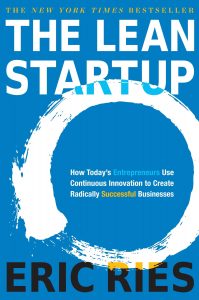 Eric Ries is a tech entrepreneur and startup founder. His book, The Lean Startup, has been referred to as the bible of startup entrepreneurship. And while it certainly has its valid criticisms, this book is a good read for anyone who wants to know how to start a SaaS business.
Ironically, The Lean Startup is not specifically a SaaS book. However, it focuses mainly on software because that's Ries's expertise. We think it's actually one of the best software sales books for SaaS companies. It drives home the important point that rapid innovation is how you stay alive in the ever-evolving tech world. In other words, innovation is what drives SaaS sales. For startup founders, this book explains how to operate your business on a day-to-day basis using what Ries calls the Build-Measure-Learn approach.
The Right SaaS Metrics
Ries stresses the importance of being strategic when choosing which metrics to track and analyze. He cautions against using too many metrics or selecting trendy or glitzy ones that don't actually provide usable data. These are known as vanity metrics, and they are one of the common downfalls of SaaS marketing teams.
The right metrics for one company or growth goal will not be the right metrics for everyone. This book explains how to use experimentation and other specific strategies to really understand your current and potential customer base. Then, you can choose the best metrics for your SaaS solution.
The Lean Startup is available in four formats:
Hardcover
Paperback
Ebook
Audiobook
by Ash Maurya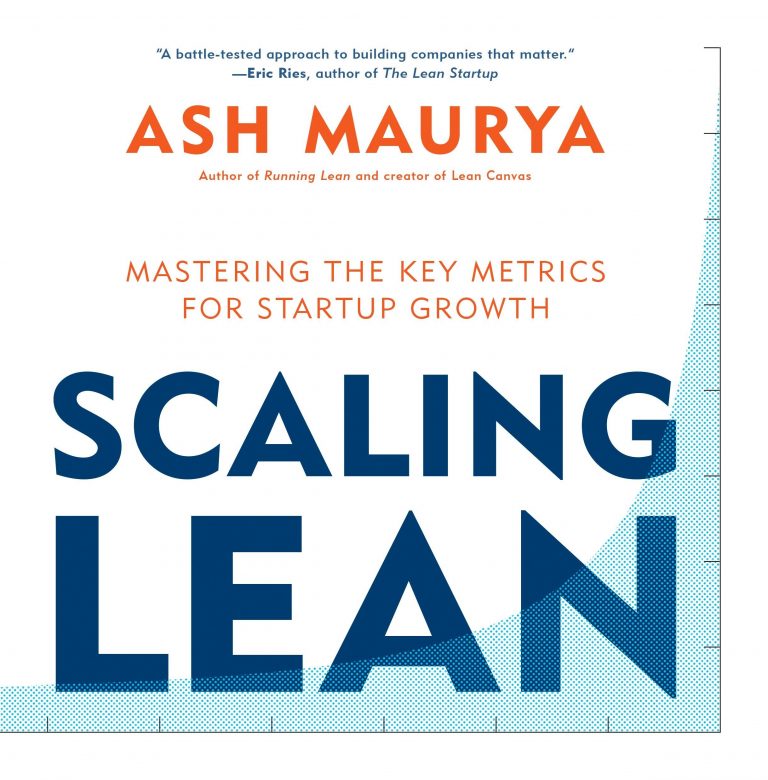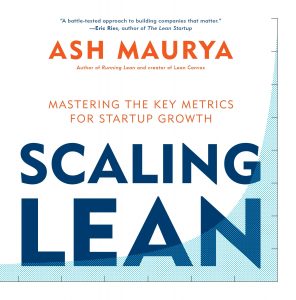 Most startups fail, but with this book, you'll learn how to use key metrics to reliably predict the success of your startup early in its life. After reading this book, you will be able to test the potential success of your business in five minutes.
Scaling Lean also provides techniques to continually measure growth and adjust your business plan as needed. Maurya's approach has the potential to create exponential growth through traction and scientific experimentation.
Fostering Growth With SaaS Metrics
Anyone with business experience knows that growth can be painful. Being confident and consistent in your use of key metrics can help ease the growth process. Other core strategies for scaling a SaaS business include understanding the SaaS marketing funnel and creating high-quality SEO content.
Maurya is an entrepreneur himself and provides case studies of highly successful startups including HubSpot, Tesla, and Facebook to illustrate real-world growth. While he doesn't focus specifically on SaaS, many of the strategies Maurya outlines are directly applicable to SaaS startup founders.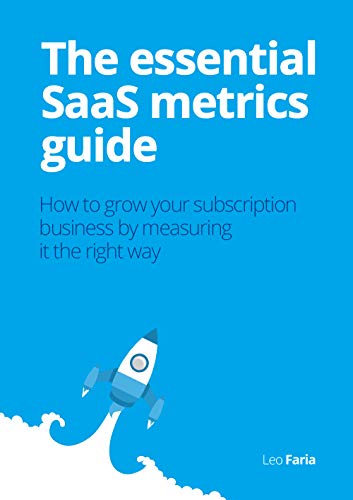 Learn SaaS development from someone who has been successful at it already. Leo Faria has been working in tech for 
over
15 years and has founded his own SaaS startup.
Running a SaaS business is not an easy task, and Faria doesn't sugar coat it. He is honest, sometimes brutally so, about how difficult it is to successfully grow your business.
SaaS Startup for Beginners
The Essential SaaS Metrics Guide is only available as an ebook. It is a short read at an affordable price. It's the best book on SaaS metrics for SaaS newbies. Essentially, it's SaaS Metrics 101. Faria details the five most vital KPIs and how to use them to drive sales.
Average Revenue Per Account (ARPA)
Customer Acquisition Cost (CAC)
Customer Lifetime Value (CLV)
Transitioning to SaaS
This is also a great SaaS book for existing companies who are looking to add a SaaS component to their business. It addresses the difficulties that executives and entrepreneurs face when transitioning to a SaaS business model.
The Advantage of Knowledge
Some business people don't see the advantage of reading, and it's costing them money! 
Commit to a few hours of reading a week and you will be impressed with how it boosts your confidence in analyzing metrics.
At Augurian, we read regularly because we see the value of having a knowledge advantage in such a quickly evolving industry.
We're also having conversations with our connections about what they are reading regularly. Here is Troy Thibodeau with his number one customer success resource. Raza Hasan has also got some great insight and resources to share. Check out our full YouTube playlist for more suggestions from industry professionals.
We Know SaaS Metrics
Once you have a solid grasp of SaaS metrics, you will have the freedom to decide whether to choose an in-house or outsourced agency to track and analyze data.
At Augurian, SaaS marketing is what we do. In fact, we've even built SaaS ourselves. Stay in the loop on the latest news in the SaaS industry with our SaaS Scoop newsletter. For more personalized support with starting up or scaling your SaaS business, reach out to our SaaS marketing team.
Latest posts by Kim Dohner
(see all)