A higher education client partnered with Augurian with the goal of increasing student application volume. Augurian's Paid Media Team analyzed the account and identified a gap within client budget allocation. 
A large percentage of ad search impression share was being lost due to limited budget in the top converting campaign. By redistributing funds into that top performing nonbrand campaign, nonbrand conversions were successfully scaled 273%, moving from 66 conversions to 248 conversions within a single month.
Increased Conversions By 273%:

Student application clicks scaled dramatically with our focus on funneling funds into the highest converting nonbrand campaign as well as from additional budget. A 219% increase in budget in the right campaign drove a 273% increase in conversions which shows our strategy netted a 25% overall improvement in dollar for dollar spend. 

Increased CTR (Click-Through-Rate) by 40%: Ads were served to double or triple the amount of users that we previously had not been able to capture. With the drastic uptick in impressions and clicks, the campaigns were able to learn faster and optimize towards the most relevant converting audience at the lowest cost. 
Decreased CPA (Cost Per Acquisition) by 14%: Because we were reaching a more relevant audience, the likelihood the users who click on ads would convert was higher and therefore lead to significantly lower cost per acquisition.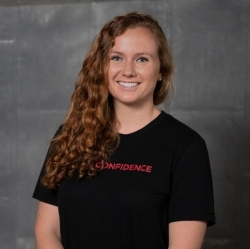 Latest posts by Marci Ricklick
(see all)