Recently, we saw that adding brand exclusions to Performance Max Campaigns increased the click-through-rate of non-brand product-specific terms with one of our clients after they had been working with our Paid Media team.
A luxury fireplace manufacturer wanted to increase its exposure to its products utilizing Performance Max Campaigns. Although they were generating exposure & Marketing Qualified Leads, the analysis showed many of the conversions were due to brand-related searches. Because our team was already relying on a branded search campaign and the possibility of taking away organic opportunities, we decided to add the new brand exclusions feature to our performance max campaigns to focus our efforts on non-brand, product-specific terms.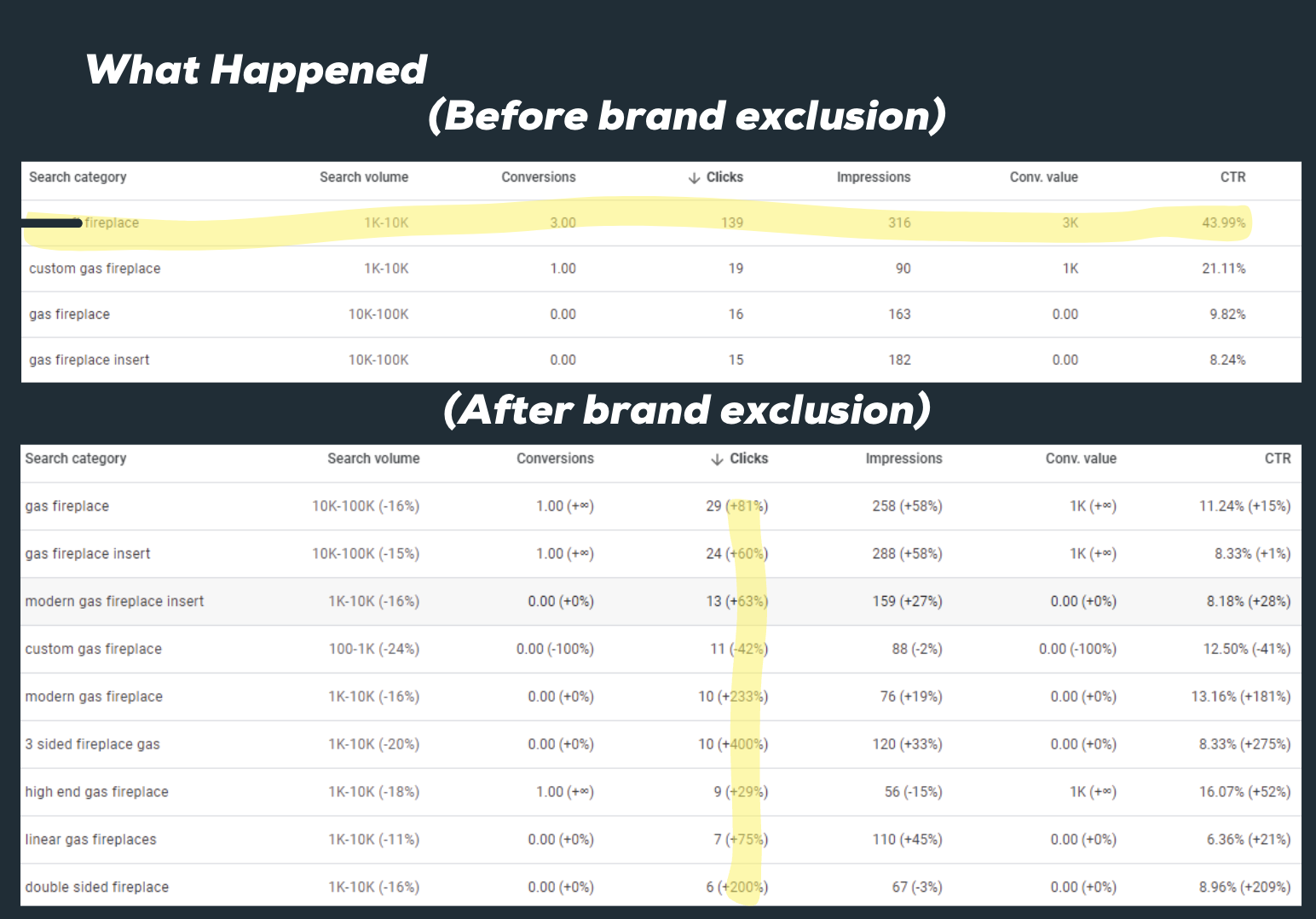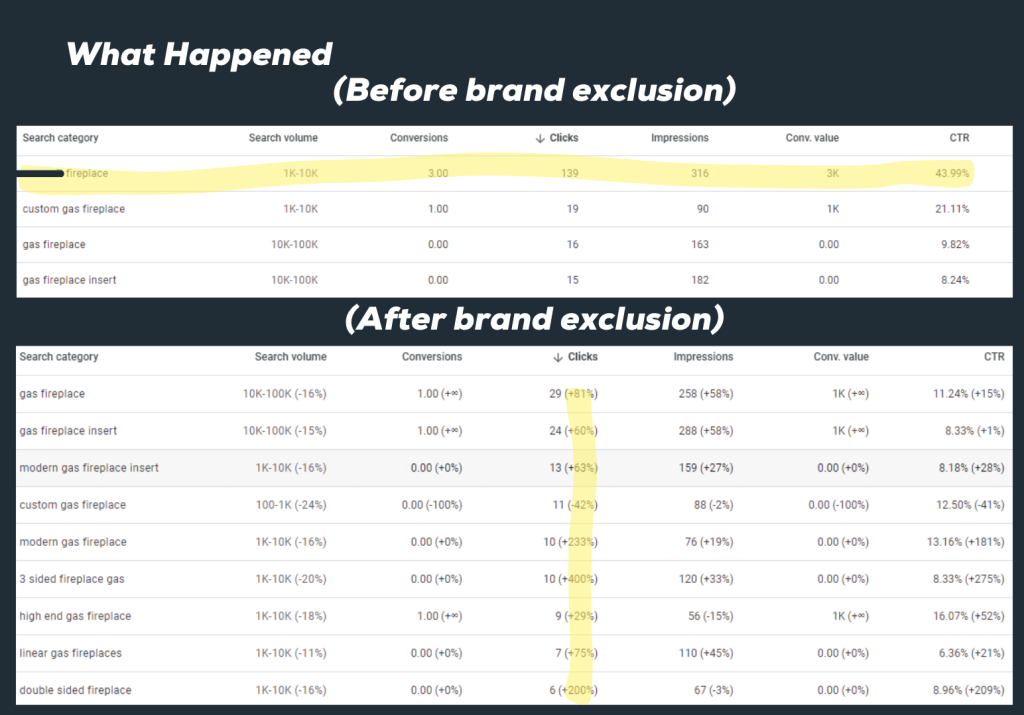 And the results were promising.
28% increase in engaged sessions and 150% increase in MQLs for branded search campaign
20% increase in organic engaged sessions
22% increase in new users for our performance max campaigns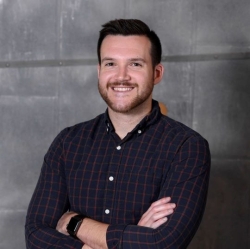 Latest posts by Jordan Janousek
(see all)