The truth is, working from home isn't always PJs and pets. An extended work-from-home policy can be a difficult adjustment even for the most dedicated employee.
And while only 29% of the U.S. workforce is reported to be able to work from home, hundreds of thousands of employees (millions, even) are now setting up workspaces in their homes for COVID-19 social distancing. Whether in a studio apartment or a sprawling mansion, adjusting to an extended work-from-home life can become a challenge.
Sure it's nice not to have to sit in traffic (and maybe no one will actually know if you aren't wearing pants during meetings) but staying focused and productive can make it tough to stay on track —especially with the kids home.
This extended WFH policy might last a while, so it's best to get started on the right foot.
How To Get Used To Working From Home
At Augurian, we're no strangers to the work-from-home scene. A core value at our agency is 'Balance Work-Life', and we observe this partly through our flexible work-from-home policy. Our Augurs are used to occasionally working from home, but even people who work from home regularly are finding social distancing to be a challenge.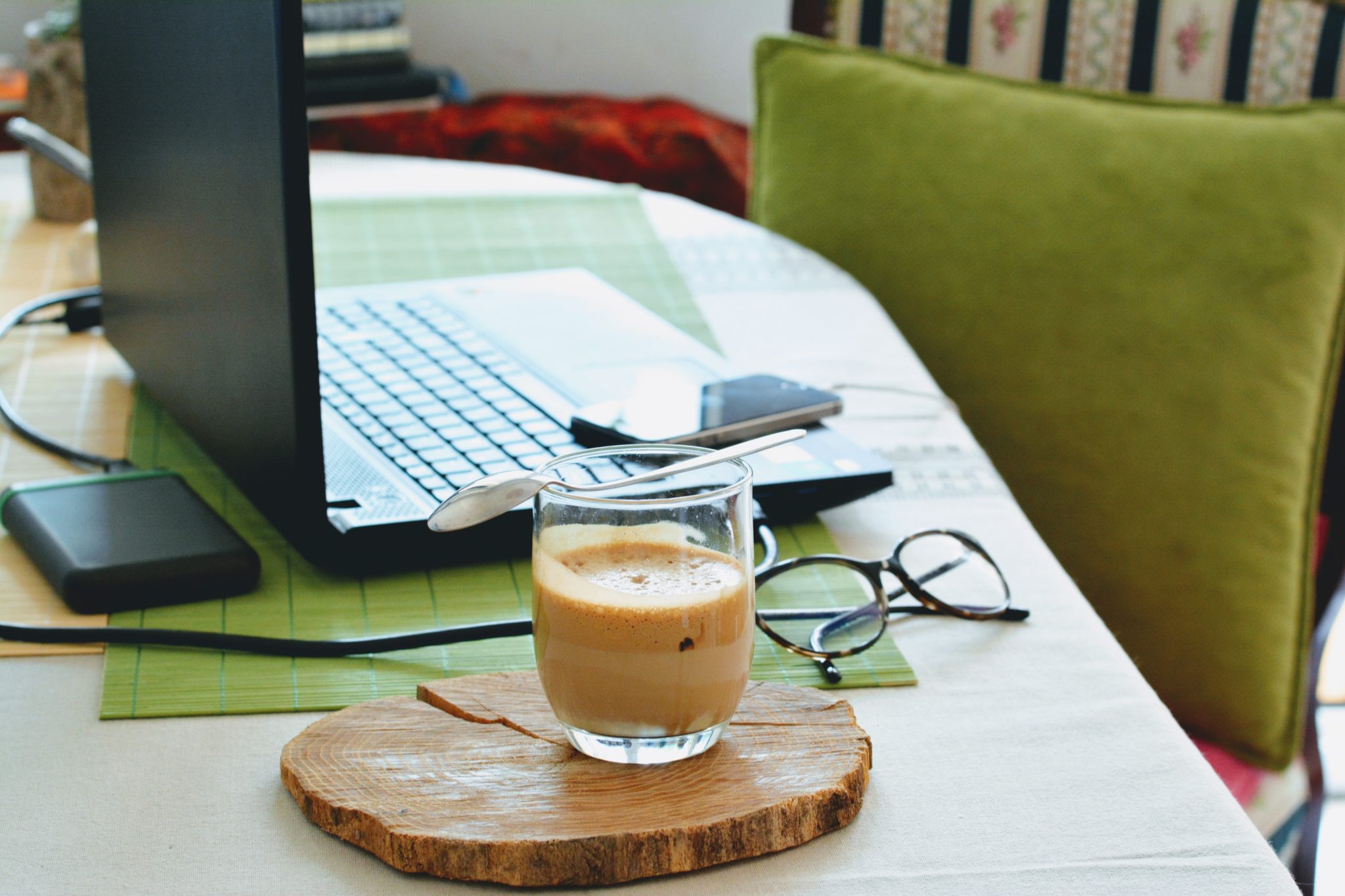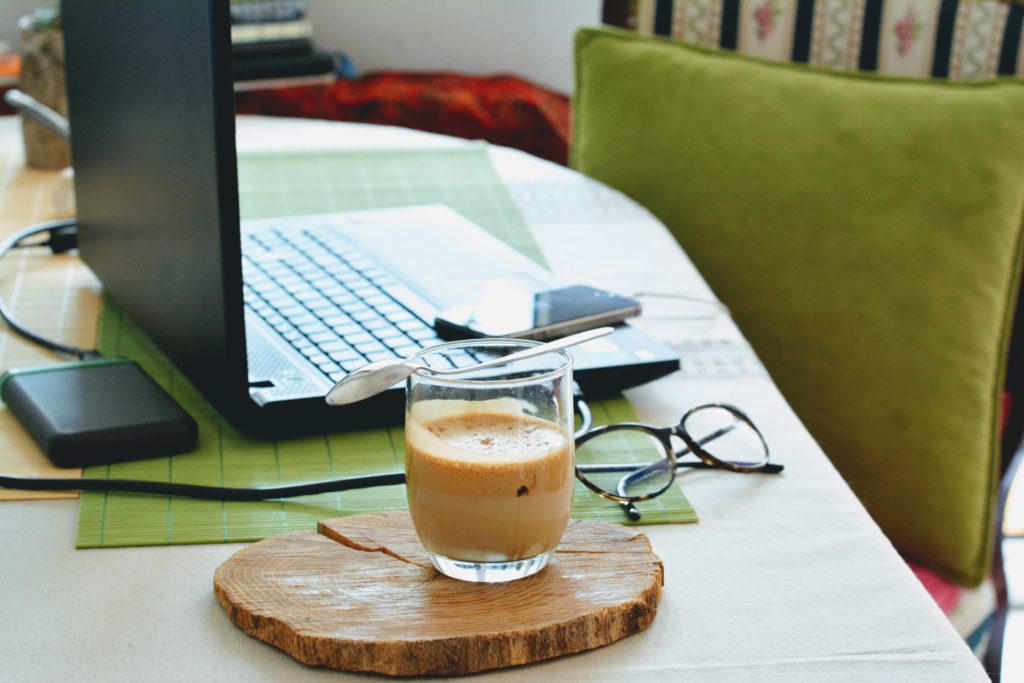 You might be struggling to get used to working from home during the COVID-19 outbreak. It can be hard to stay focused when there are dirty dishes in the sink, a cat crawling across your keyboard, and video games that beckon to be played (*ahem* Animal Crossing). Without face-to-face communication, regular working hours, and a standard, organized office work space it can become all too easy to feel lost, unfocused, and lonely.
To help, we've gathered a list of tips for working remotely from our team of veteran work-from-homers. These strategies for working from home include ways to maintain an organized workspace, stay on track with your daily goals, and remain healthy and happy.
Skip to a section:
Work From Home Organization Advice
Staying productive as a remote worker starts with organization and self-discipline. If you struggle to stay focused, create a workspace that's designed to keep you on track. Try a standing desk, or set up your space at the kitchen counter.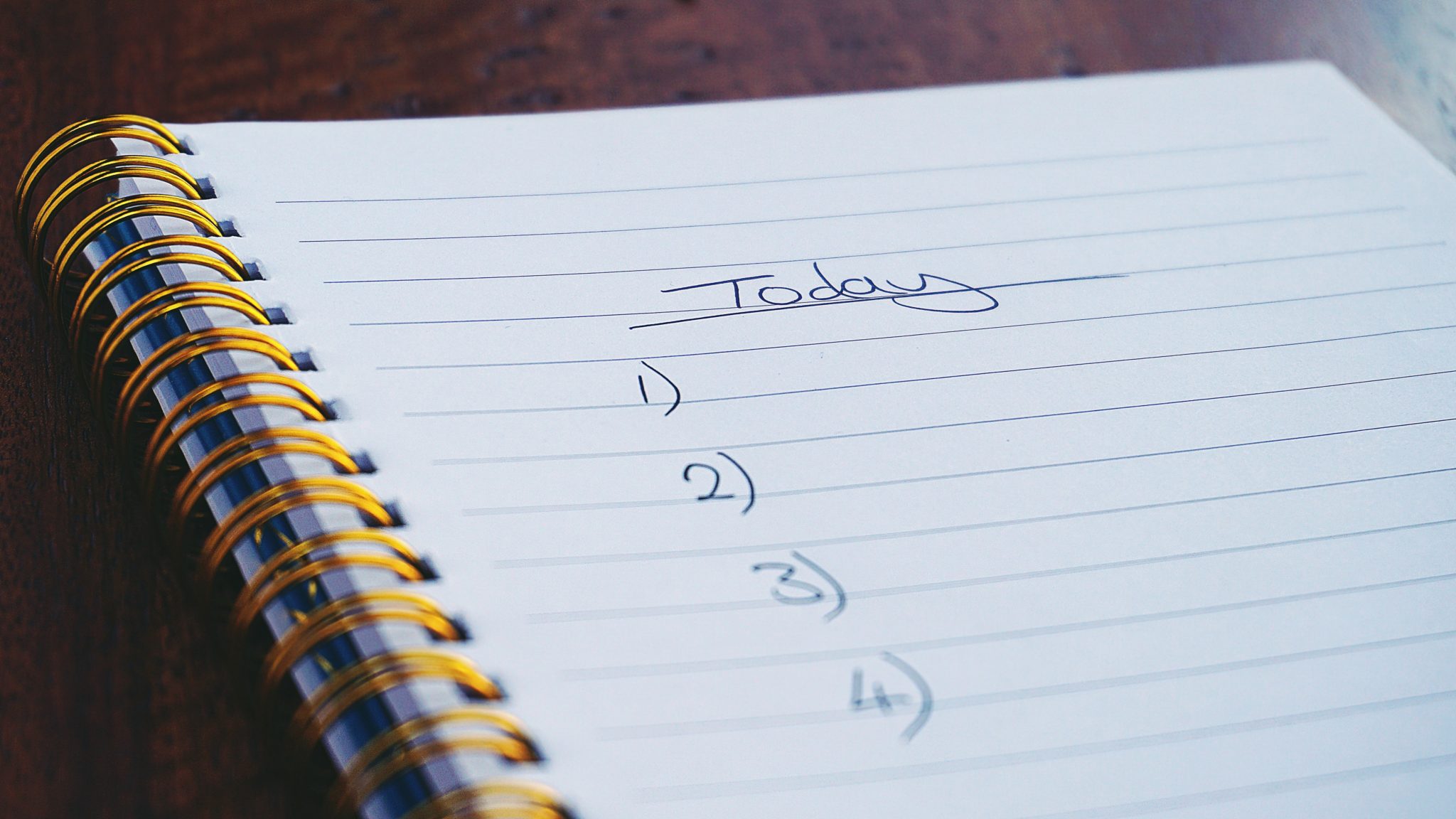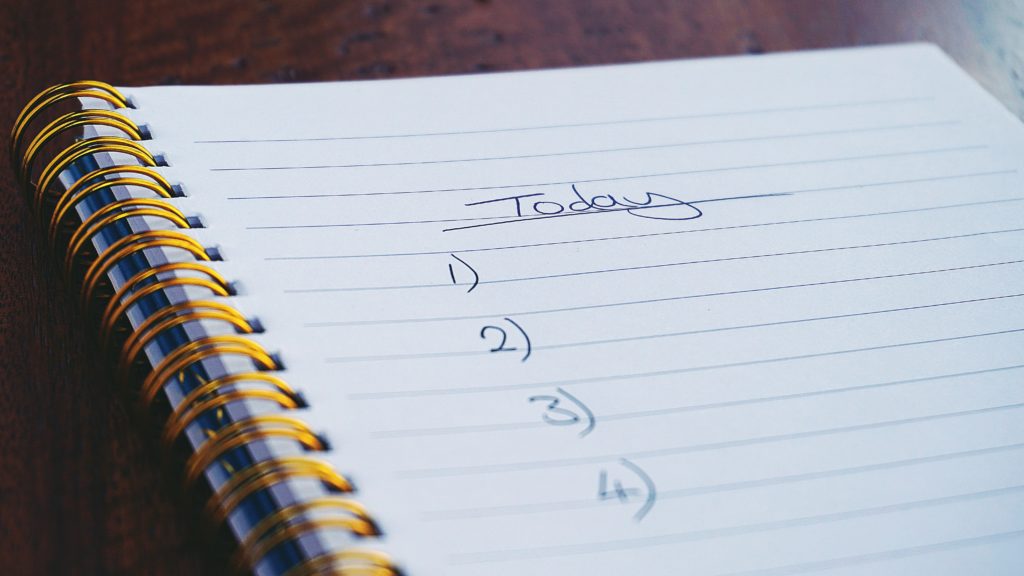 Find what works for you, and stick to that work from home schedule. If possible, make sure that your work from home gear is set up in a room that is separate from your bedroom or lounge.
Here are a few tips for staying organized as a remote worker:
Set up your workspace in a quiet, well-lit, productive space.
Keep your workspace and lounge areas separate if possible.
Use a standing desk or try building your own laptop stand by stacking books.
Create daily rituals to cement your work-from-home routine.
Start working (and finish) at the same time every day of the week.
Maintain a written to-do list to keep yourself on-track from day-to-day. 
Set Up Your Home Office 
"If you do not have a home office, pick an area of your home that you don't typically spend time in. Work in that room. When the workday ends, leave that room and don't return to it until the next workday." –Jason Stempel
"I make it a point to never, under any circumstance, work in my bed/bedroom. I like to keep a very clear space for productivity and very clear space for rest. This helps make my personal time more relaxing, and my productive time more focused." –Lydia Andresen
"Try holding all of your meetings standing up. If you don't have a standing desk, you can create one for yourself by putting an upside-down laundry basket on your desk."– Jasmine Hippe
Stick To a Routine 
"Create a routine! Little rituals like walks at lunch or tea times can help recreate structure during extended WFH." –Derrick Turner
"Always keep a routine! Get up at a specific time, get ready for the day, eat your breakfast, go through the motions. Then, ensure you have *one* specific spot set up at home to do your work. If you do all of these things, it gets your brain into the mindset of "working". Otherwise, you can get easily distracted and off-track." –Austin Voigt
"I make sure my morning routine stays the same." –Ben Anderholm
"Keep the same office hours by starting and finishing the day as normal. You might be tempted to work a little longer, which isn't a bad thing but make sure you take breaks to avoid burnout or a decline in overall performance." –Brandi Palecheck
Make A To-Do List – And Take It Seriously
"Maintain a daily written to-do list for client accounts to ensure things don't fall off while peers and bosses aren't around to hold the group accountable." –Jason Stempel
How To Be Productive When You Work From Home
The biggest challenges for working from home effectively can include managing distractions, a lack of a routine or steady work schedule, forgetting to take breaks, and not getting into the professional mindset.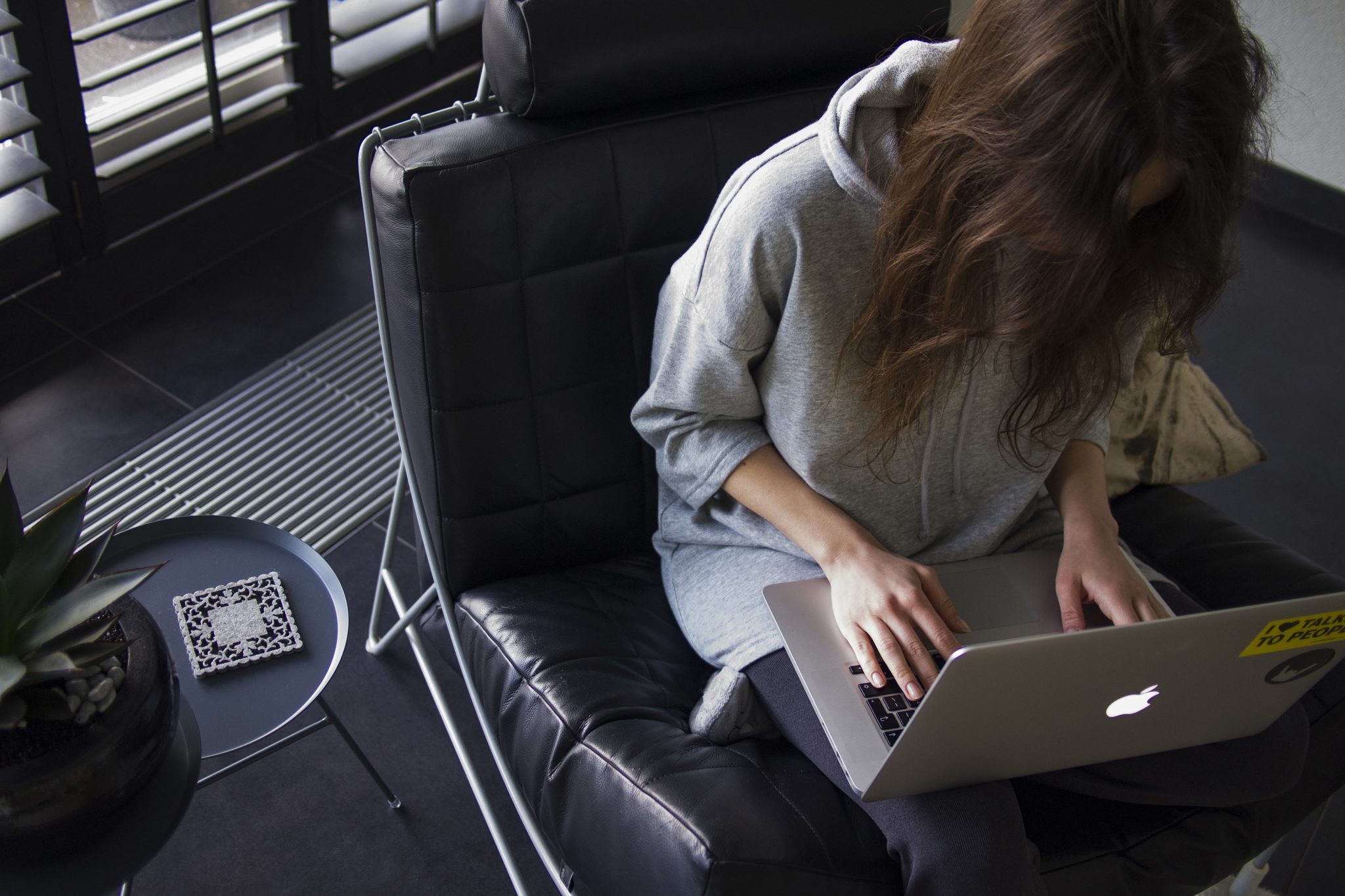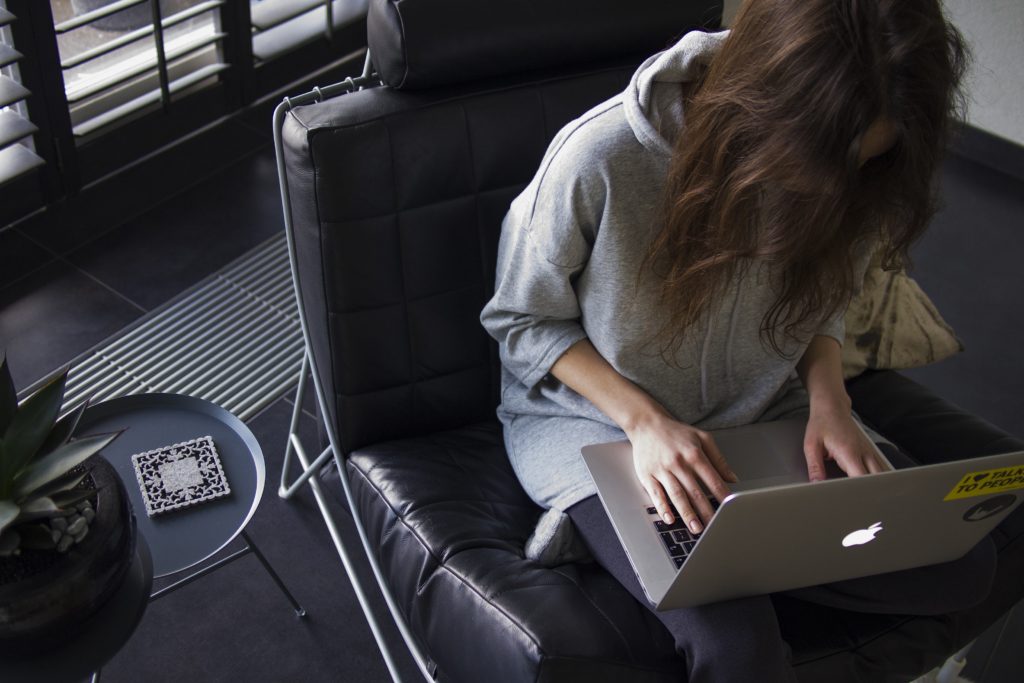 Here are a few more useful tips for working from home effectively during the COVID-19 quarantine:
Don't sit on the couch – or turn the TV on, until break time. 
Find a space with bright, natural light.
Coordinate workspaces with roommates and family.
Avoid social media during work hours.
Get dressed like you're going into the office.
Switch up workspaces to keep a fresh perspective.
Take regular breaks to stretch your legs and get fresh air.
Minimize Distractions
"Don't sit on the couch unless you want a nap. Lighting is also very important –bright natural light is best. Don't turn the TV on." –Maddy Goeser
"If I start to lose focus, I get a change of scenery (move from desk to table, etc.) –Ben Anderholm
"With everyone home, it's easy to be distracted by family members or roommates who are self quarantined with you. Make sure that everyone working or studying from home has their own space. Develop a system to let everyone know when you might have "quiet time" for a meeting, to work on a task that requires deep focus or meet a deadline.
"Stay off social media during business hours, unless it's your job to monitor and post on social channels. Social can help you feel connected, but right now it tends to be a big, anxiety-inducing distraction. You can always log back on to get the latest updates when you're done with work for the day." –Brandi Palecheck
Dress For Success 
"Get dressed and groom yourself like you're going to the office." –Jason Stempel
"Wake up every morning and get ready as if you were going into the office. Shower, groom yourself, get dressed. While it's nice to occasionally skip the regular morning routine and work in PJs, ultimately, you feel better (and more motivated) when you look better."  –Brandi Palecheck
Take Breaks; Stay Active 
"I take a break when my mind starts to wander. –Ben Anderholm
"Try to get outside at least once a day! Go for a walk when you start to lose focus – fresh air is the best medicine! Don't keep unhealthy snacks within reach. If you need to leave the house, wash your hands and sanitize your phone when you get back." –Maddy Goeser
"Weather and time permitting, plan a brisk walk into your schedule to break up the day, get outside, and help curb feelings of isolation." –Brandi Palecheck
How To ENJOY Working From Home
At first, working from home can seem fun and relaxing. After day one, this may not be the case. Work time can blur into your home schedule. Establishing new routines takes time and effort. Socializing with colleagues is harder to do online (nearly impossible with large teams) and staying mentally and physically fit while living in isolation can be just as difficult.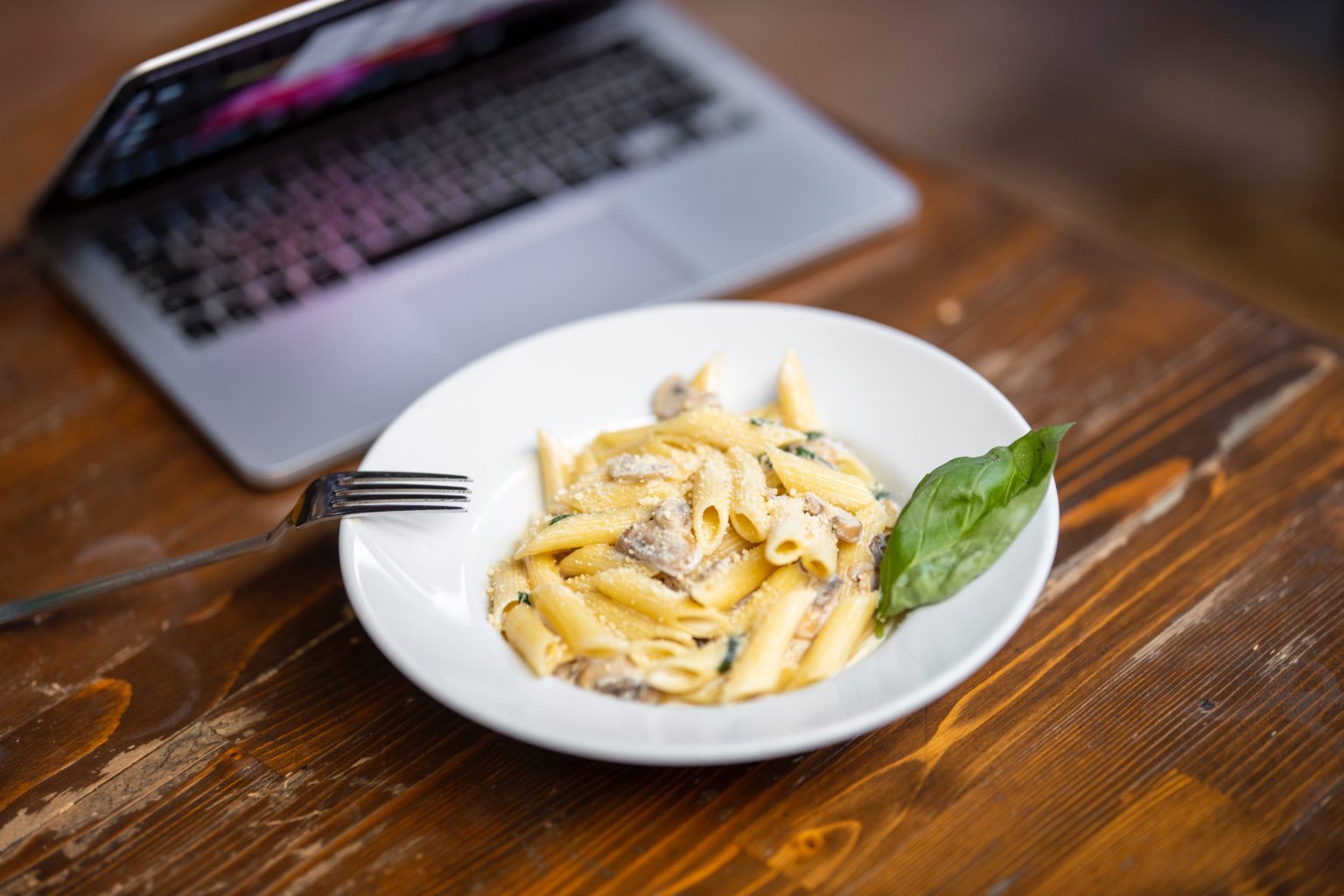 Here are tips for how to make working from home work for you without feeling down:
Take advantage of your kitchen by upgrading your lunches.
Play ambient music over speakers to keep you focused.
Engage in yoga or try a 15-minute meditation during a break.
Host regular virtual happy hours or lunches with your work-mates.
Level Up Your Lunches
"Plan special lunches. When you can, treat yourself to something you normally wouldn't bring to the office for lunch." –Brandi Palecheck
Turn Up The Jams
"Music is the most important. It must be fast enough to keep me awake but simple enough to keep me focused." –Maddy Goeser
"Create a playlist to keep your spirit up and share it with your team so everyone can contribute." –Brandi Palecheck
"Listen to music over the speakers rather than headphones" –Ben Anderholm
"Yoga from an app and a strong playlist game." –Megan Upperman
Host Virtual Happy Hours 
"There's an abundance of technology that can make working from home fun and not lonely. Keep it simple by sharing a bevy via video conference or go wild with your extra free time and host an online gaming tournament with your colleagues." –Cassie Burke
Follow Augurian For More WFH Tips 
We hope you find useful, actionable advice within this list of work-from-home strategies from our team.
What are your top tips for effectively working from home? Let us know on Facebook, LinkedIn, Twitter, or Instagram – and follow Augurian for more tips and insights.
---
Want to learn more? Visit our blog to explore topics related to digital marketing or to learn more about our flexible work culture and core values.
Or, reach out to speak with an Augur today about your marketing strategy and digital advertising performance.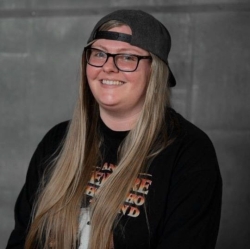 Latest posts by Cassie Burke
(see all)