Roman emperors relied on ancient augurs to provide insight. Today, the team at Augurian has taken that concept to deliver sophisticated strategic digital marketing solutions that provide clients with clarity and confidence.
Colin Hirdman, Augurian's President, lays out the 6 key components of modern Augury – the framework our team uses to drive success for our clients every day. Learn what separates good from great in digital marketing, from organic and paid search to closed loop analytics and more.
Transcription
Hello, everyone. My name is Colin Hirdman and I'm the President of Augurian. One of the questions that we get asked all the time is where did the name Augurian come from?
Back in Roman times, Roman emperors would use augurs to help them read the will of the gods as they wanted to ensure that the decisions that they were making were met with favor. We've taken that concept and have created modern augury. It's a framework that all of our employees use that we want to talk a little bit to you about today. The end result is giving all of our clients clarity and confidence in the work that we do.
There are six main components. The first component is strategy. Strategy is really what separates good digital from great digital. When we talk about strategy, it's not something that we're flippantly throwing around because every agency near and far talks about strategy. When we're talking about strategy, we're talking about it from a very sophisticated standpoint through organic search, paid media and analytics. The next is process. We've gone as far as creating what we're calling our digital operating system in our process. This goes beyond just standard process in that we've actually created an entire system that we and our employees use to manage the entire digital marketing operation. Third is analytics. We're not talking about just high level analytics, we're talking about very, very deep analytics that will connect everything from impression all the way to revenue. The fourth is communication. All of our augurs are absolutely fantastic at communication and they are the ones that are actually performing the work. The people that you're communicating with have very, very deep knowledge of what they do. Overlayed across all of that is transparency. Everything that we do is transparent. From the way that we communicate to the processes that we use, our clients have full visibility into everything that we do. Through those four main areas and with transparency, the end result is that all of our clients achieve clarity and confidence in their digital marketing. That is ultimately the end result that every client wants to achieve.
If you don't have clarity and confidence in your digital marketing, right now is the perfect time to reach out.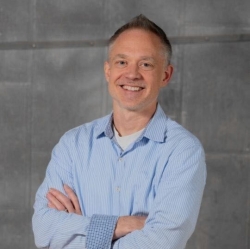 Latest posts by Colin Hirdman
(see all)