Should you advertise during a recession? Effective marketing during a recession is the key to coming out of that period successful and profitable. Even in a recession, there are plenty of opportunities to build customer loyalty and gain new leads.
Recessions bring fear and uncertainty to both businesses and consumers. Making knee-jerk business decisions can be harmful in the long run. Remember, a recession is temporary. Take time to analyze how consumers spend, review your current marketing budget and strategy, and be open to change. What should you do in a recession? Here are five things that companies should keep in mind when developing their recession marketing strategy.
Learn more about SEO vs SEM and how each may benefit your business during a recession.
What Should You Do About Advertising in a Recession?
Should you stop marketing during a recession? Absolutely not. What should you do instead? Rather than cutting the marketing budget, get innovative with your strategy for effective recession advertising. If you make calculated decisions, you can stay profitable or even increase profits during a recession.
It's important to observe and understand how consumers are spending and where they're saving. What can your business offer customers to give them peace of mind during challenging times? How do you change your marketing strategy to better suit their needs? Here are a few tips for what you should do during a recession:
Pay attention to how consumers and customers are spending
Don't cut the marketing budget, increase it instead
Explore new marketing strategies to target both existing and new customers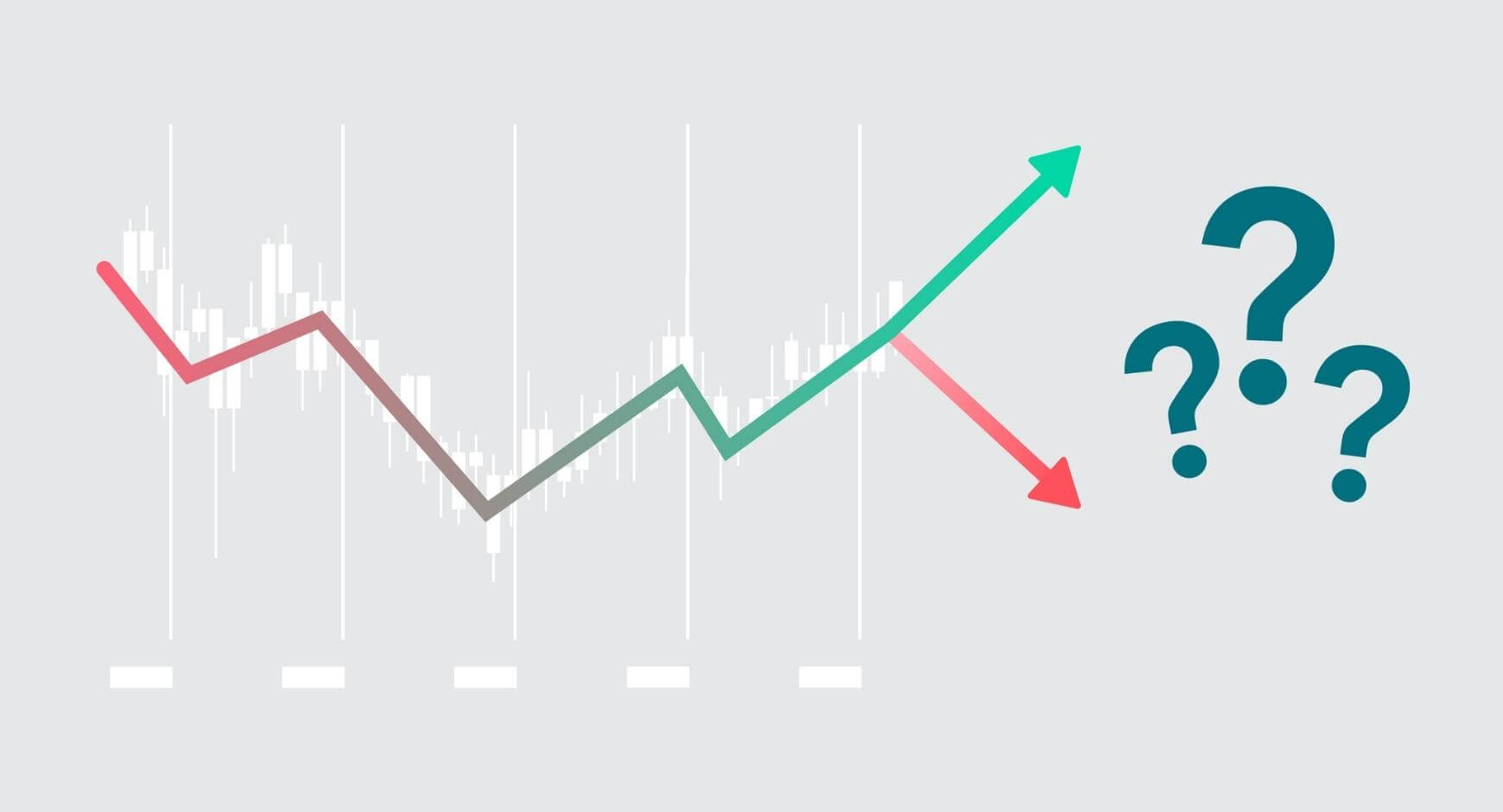 How Does a Recession Affect Consumer Habits?
What do consumers buy during a recession? Most consumers alter their spending habits when the market takes a nosedive. Jobs are often at risk, and inflation increases prices, forcing consumers to plan for the worst. Some will be harder hit and cut out nearly every cost except for essential items such as bills, gas, and groceries. Others may cut down on some luxuries but occasionally splurge on non-essential items.
Understanding how your existing and target customers adjust to life during a recession is essential. Where are they cutting costs?
Making the In-Home Experience Better
During a recession, consumers are less indulgent, skipping dinners out and vacations as they reduce their spending. People are spending more time at home. Rather than eating out, they're cooking their meals. Instead of heading to the movies, they'll watch a film at home.
Bargain-Hunting is Everything
Consumers batten down the hatches during tough financial times. Bargain hunting and coupon clipping become routine for many households to cut costs where they can. They may purchase off brands instead of name brands or stop purchasing specific items altogether.
Brand Loyalty is More Impactful Than Ever
A recession is a great time to improve brand loyalty with existing customers. How can your product or service ease their mind during a difficult time? Don't forget about your existing customers. Target them with content tailored to their needs.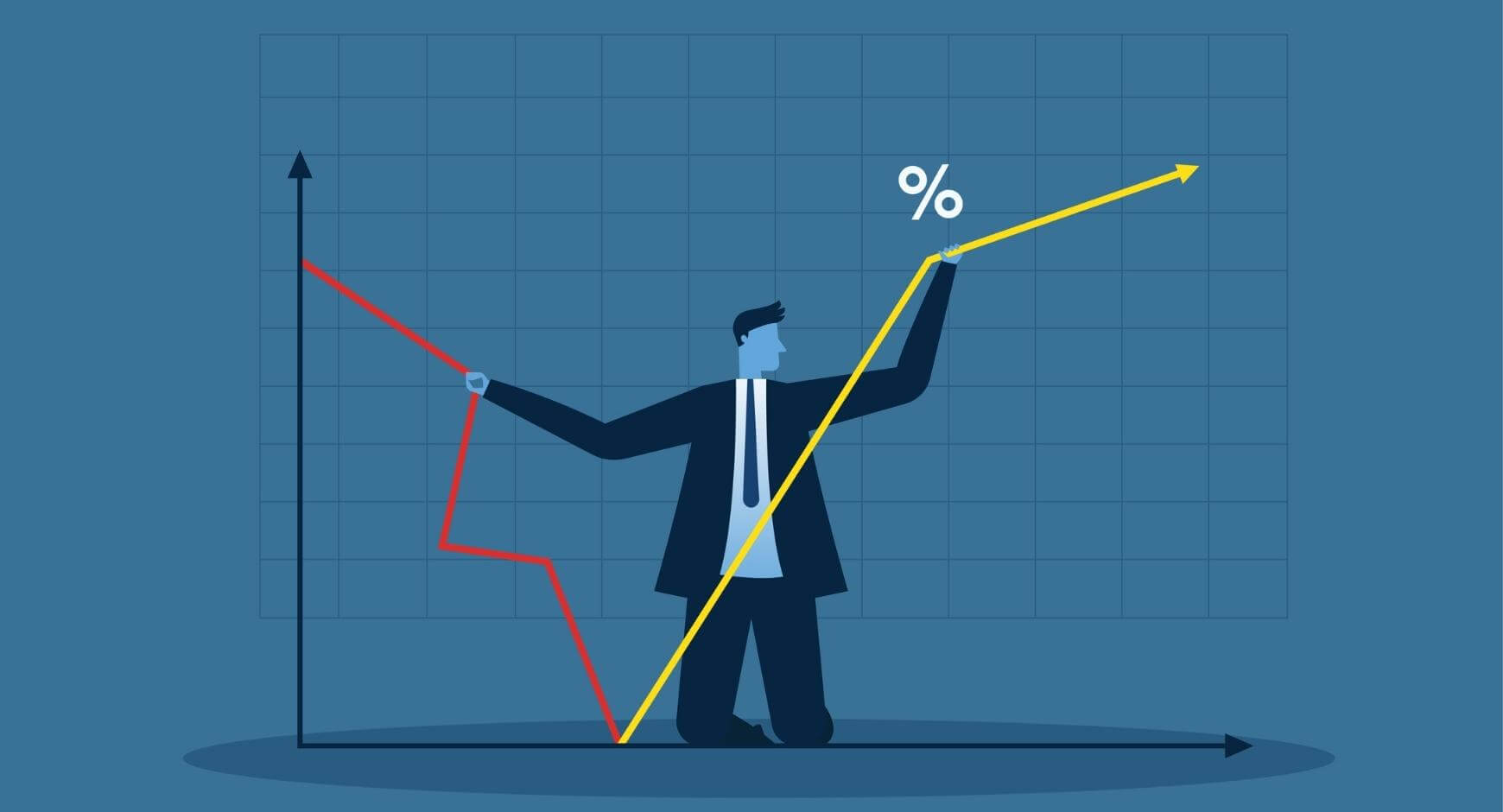 5 Reasons Marketing in a Recession is Essential
Marketing is just as crucial during a recession as in less turbulent economic times. But, should you advertise as you would in a strong market? Like consumers, businesses must also adapt during a downturn. Consumers change their spending habits as they focus primarily on essential purchases. As a result, companies must adopt new or alter existing marketing strategies and campaigns to meet the needs of their customers.
Cutting Costs Will Result in Long-Term Loss
While cutting marketing costs during a recession may sound like a logical business move, it can do more harm than good. Cutting marketing costs will decrease brand awareness, search result ranking, and brand loyalty. This leaves plenty of room for competitors to fill the void and take the lead in the market.
Maintaining your marketing budget and having an effective strategy will ensure your online presence remains strong, building confidence and loyalty with new and repeat customers. Companies with enough foresight to invest in post-recession recovery will see exponential returns as the economy grows again.
Opens the door for competitors
Decreases brand awareness
Consumer Needs Change, Campaigns Need to Evolve
During an economic downturn, the needs of consumers change. Consumers purchase essential items and are less likely to splurge on luxury items, especially in low and mid-income households.
While recycling existing content or maintaining the same strategy may be tempting, you'd be disappointed in the results. Re-evaluate your marketing strategy based on the spending habits and needs of consumers. Businesses that recognize these changes and invest in keeping up with them will perform much better.
Learn how consumers are spending
Re-evaluate your marketing strategy
Do not recycle existing content
Decreases in Competition Give You a Leg Up
Budget cuts in departments like research and development or marketing mean that fewer new products are being released, and the output of existing products may slow as customers decrease spending. On the bright side, releasing fewer products means plenty of room to increase market share.
Maintaining budgets for R&D and marketing will allow you to focus on creating and improving products and building strong marketing campaigns to show consumers how your product can solve a problem they're facing.
Maintain or increase budgets for R&D and marketing teams
Fewer new products released leaves room to gain market share
Use targeted campaigns to show consumers how your product can solve a problem they're facing
Fewer Product Launches Allow Increased Market Share
Two primary drivers of market share are campaigns and product launches. Consumers are less likely to gamble with a new product during a recession, so fewer goods are coming onto the market. Fewer new products mean fewer options for buyers, leaving them with little to no reason to shop around. A recession is a great time to invest in a new product to increase your company's market share.
Fewer new products are introduced during a recession
Consumers have fewer options
Investing in a new product will increase market share
Stay Relevant to Consumers
Branding during a recession is necessary to stay relevant to customers. Businesses using content that caters to consumer spending during an economic boom will not yield positive results when the economy declines. Companies should closely evaluate how they can remain relevant to their customers.
How can you track the efficacy of your efforts? Key Performance Indicators, better known as KPIs, can help you understand what campaigns are working. This allows your business to build more effective marketing campaigns to target consumers.
Build effective marketing campaigns
Use KPIs to track performance
Evaluate how to remain relevant to customers
Visit our blog for more helpful marketing tips and advice.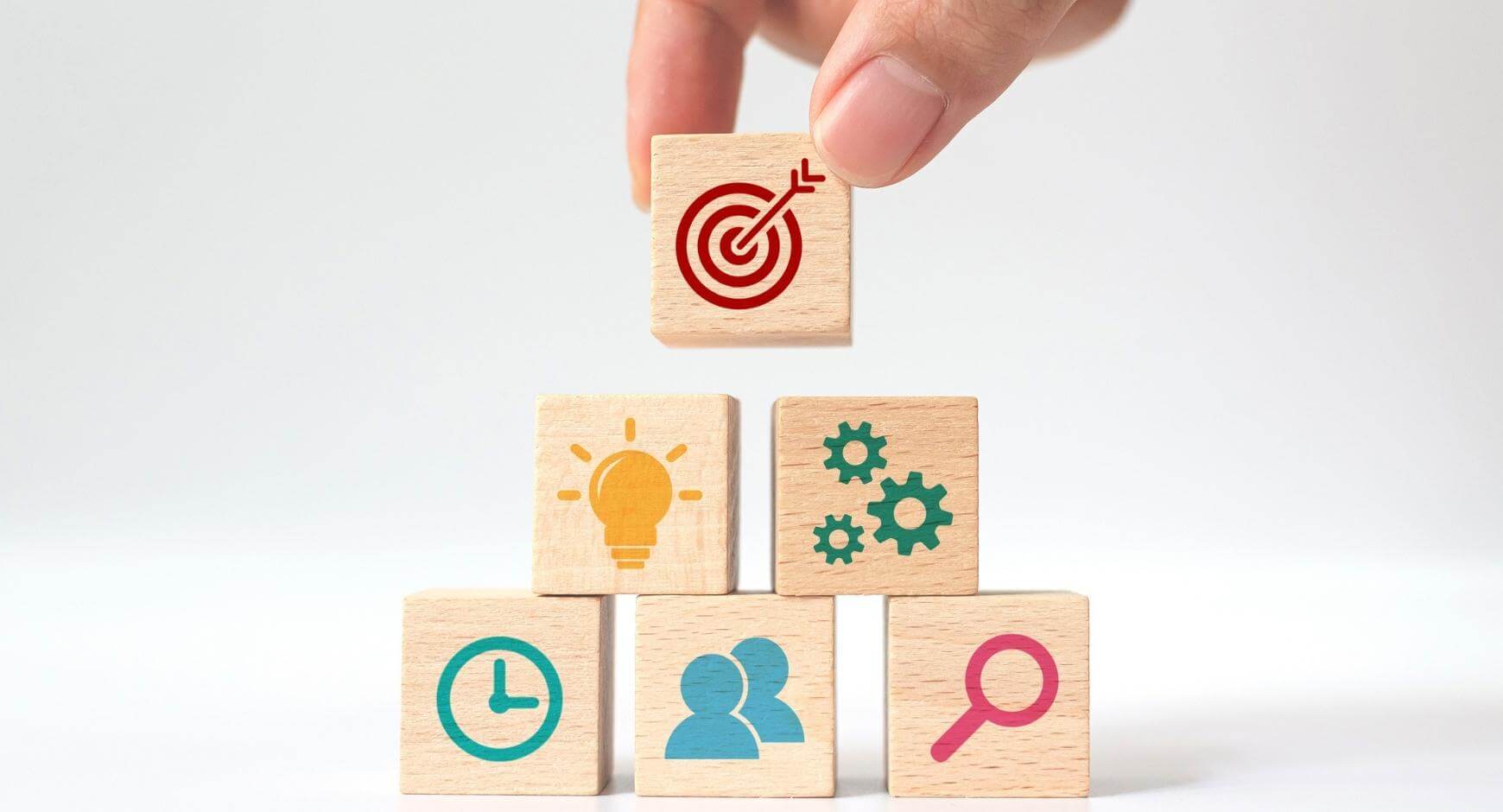 6 Recession Marketing Strategy Tips
Recession trends show that marketing is crucial to a company's success and odds of surviving the slump. Businesses that come out of recession strong don't make significant cuts to their marketing budgets. Take a look at these tips for ensuring sales and leads with a successful business strategy during a recession.
Build Upon Customer Loyalty
Customer loyalty is an asset to companies during a recession. It tends to be easier and more effective to market to existing customers than to bring in new clients. Make sure your existing customer base knows you appreciate them by keeping in touch regularly. Use email campaigns to send out positive messages, surveys, and coupons. By continuing to market to your customers, you're showing stability, giving them confidence that your company will weather the storm.
Make your customers feel appreciated
Keep messaging positive to show stability
Use email campaigns to keep in touch with customers
Invest in Content Marketing
Often, companies will rush to cut as many costs as possible once a recession hits. This decrease in competition is excellent news in the world of digital marketing. How so? Ranking well in the search results becomes easier as fewer people invest in sound SEO and content marketing strategies.
It becomes even more essential to deliver compelling content during a recession. Not only will it increase traffic to your website, but it will bring relevant traffic to your business. Implementing strategic tools like keyword research and strong calls to action will improve your visibility in the search results. A bonus of content marketing is the low cost.
Competition lessens as fewer companies invest in content marketing
An effective content strategy will increase relevant traffic 
You'll have a strong online presence
What is Your Competition Doing?
While making changes within your own marketing campaigns, don't forget to check in on your competition. Have they cut back on their marketing and advertising? How are they communicating with their customers? If you're seeing subdued marketing efforts from a competitor, chances are they've cut back on their budget, allowing your business to get ahead in the market.
Check on the marketing efforts of your competitors
Cuts at your competition can help you gain market share
Increase your own recession marketing
Consider Tiered Services 
What sells in a recession? Creating tiered pricing in a recession is a great way to bring in new clients and help existing customers save money. Many companies offer at least three different pricing tiers with additional perks in the higher-priced tiers. It provides options to those who may not need all of the features in the more costly bundles.
Even offering a free version of a product with minimal features will draw in more customers and build loyalty. Content marketing can target existing customers, even those on the free or lowest priced options, to upsell them to a higher tier when they're in a financially stable position.
Tiered services provide your customers with options
Allows struggling customers to save by offering cheaper plans
Opens the door for the sales team to upsell to customers
Don't Make Too Many Drastic Changes
Change is good and is a must when it comes to marketing during a recession. Rethinking your market and content strategy is necessary. However, avoid making any significant changes, such as rebranding. Big changes may confuse customers or give the illusion that your company isn't doing well. Be consistent and concise in your messaging.
Avoid major changes during a recession
Adjust your marketing strategy, but keep messaging concise
Adjust KPIs and Marketing Goals 
Once you've decided on your strategy, how can you determine what is and isn't working? Analytics and Key Performance Indicators, or KPIs, will help you measure and assess the performance of your company's recession strategy. Your company can use this information to set realistic goals during the recession. You'll also save money by quickly identifying and scrapping ineffective campaigns and instead spend more time and money on content that is performing well by bringing new leads and sales.
Use analytics to set realistic goals
Get rid of ineffective campaigns
Put more time and money into content that is working well
Work with Augurian to discover the benefits of website analytics and ensure your marketing strategy is a success.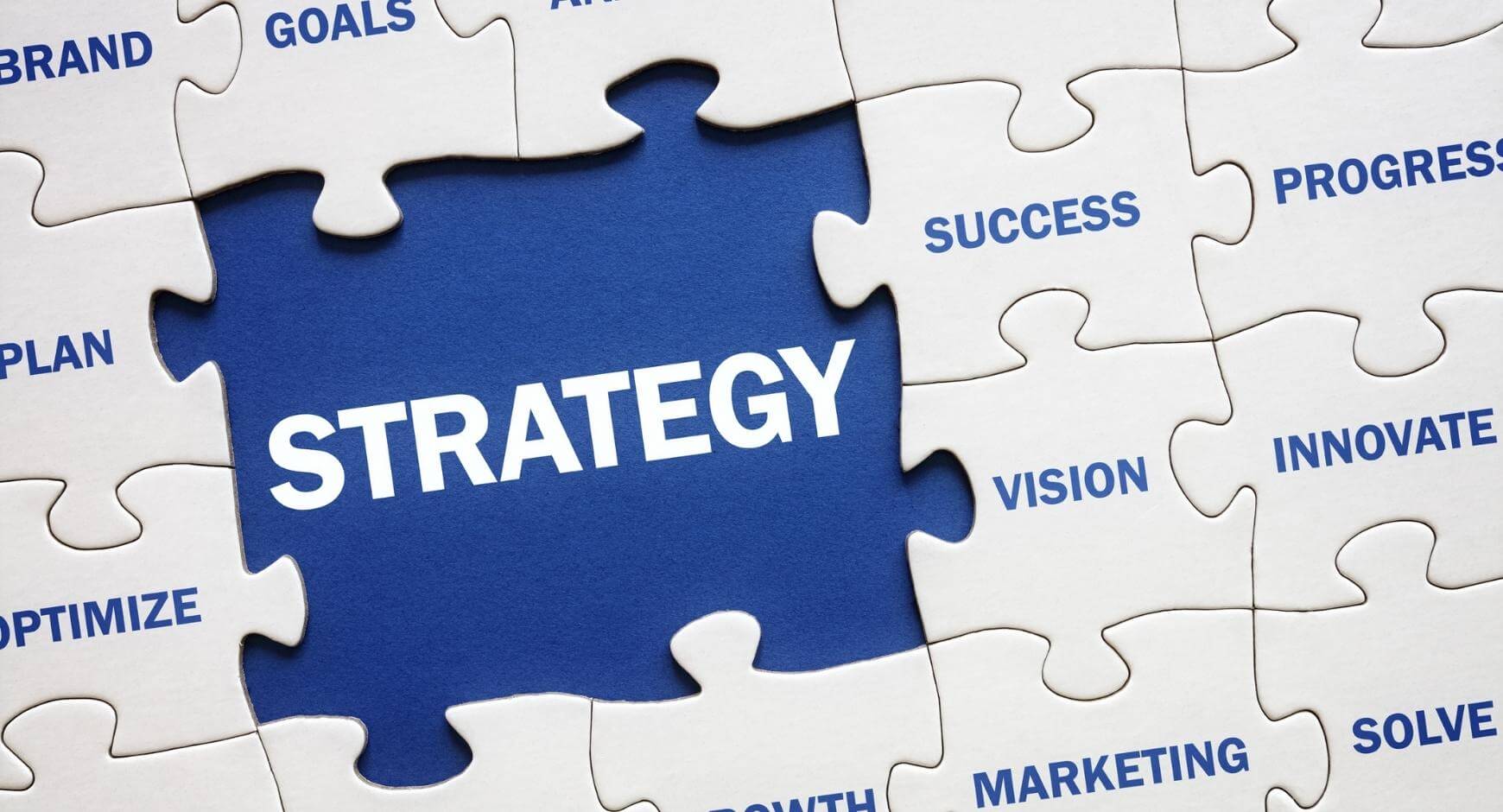 Make the Right Changes to Your Marketing Strategy
Uncertain times are hard on businesses, making advertising during a recession even more of a necessity to generate leads and sales. Tough decisions need to be made regarding budgets and even staffing. Thoroughly measure and assess your current strategy and how consumers spend, and keep an eye on competitors to make careful decisions. It's important to stay level-headed and not make impulsive decisions that could jeopardize your company. Here are three considerations to keep in mind for your recession marketing strategy:
There is less competition in content marketing as other businesses make cuts
Understand the needs of your customers and give them options
Invest strategically in your marketing budget
Partner with the Experts at Augurian for Successful Marketing During a Recession
A recession brings uncertainty to businesses. Jobs may not be as secure as they once were, cuts must be made, and the spending habits of consumers change. Will your business make it through? Marketing in a recession will show customers that your company is strong and stable. It lets you connect with consumers and let them know how your product can help them. With the right marketing strategy, your business can come out of the recession successfully.
Recessions bring opportunities to build client relationships. Remember, the customer journey doesn't end with the sale. It's important to let your customers know that you haven't forgotten them and appreciate their loyalty. Effective content marketing in a recession can help your business accomplish this. Whether economic times are good or bad, partner with Augurian to increase brand awareness and connect with new prospects.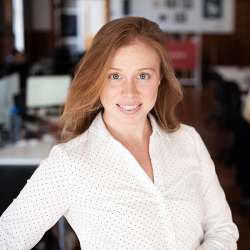 Latest posts by Lydia Andresen
(see all)