Looking for Demand Gen Programs That Deliver Predictable, Scalable SaaS Customer Acquisition?
Look no further.
The SaaS market gets bigger and bigger every day. The global Software as a Service (SaaS) market has been estimated to Reach $219.5 Billion by 2027, growing at a CAGR of 18.2% over the analysis period 2020-2027.
Proven Success as a SaaS Marketing Agency
Industry growth like this can create challenges like market saturation, data acquisition, and data security. As the field of SaaS marketing firms also becomes more crowded, it's critical to know what makes one digital marketing agency for SaaS companies better than another.
Augurian knows SaaS advertising. 
We know that SaaS, when paired with our digital marketing strategies, generates proven results that can increase customer retention, lead generation, conversion rates, brand awareness, web traffic, and Google rankings.
For a SaaS company, maintaining profitability and driving long-term growth hinges on their ability to sustain traction. Leveraging the power of PPC and SEO, along with the expert implementation of digital marketing analytics, can skyrocket your business's growth.
We don't just work with SaaS companies; we know SaaS because we've built SaaS, too. 
That's why we can confidently speak to what SaaS companies need to do in digital marketing.
We're helping SaaS companies achieve results and an understanding of what works through DOS (Digital Operating System), a proprietary system we created. DOS is the most powerful digital marketing system we've ever seen and perfectly complements the growth needs of SaaS companies. The basic idea behind DOS is speed and growth.
We share many of the same philosophies as our SaaS clients:
Our belief in true innovation
Our approach to digital strategy using science and data
We're ALL about the customer experience
We Think Big
Let's Talk
Are you ready to grow your business with one of the best SaaS marketing agencies around? Speak with an Augur, today.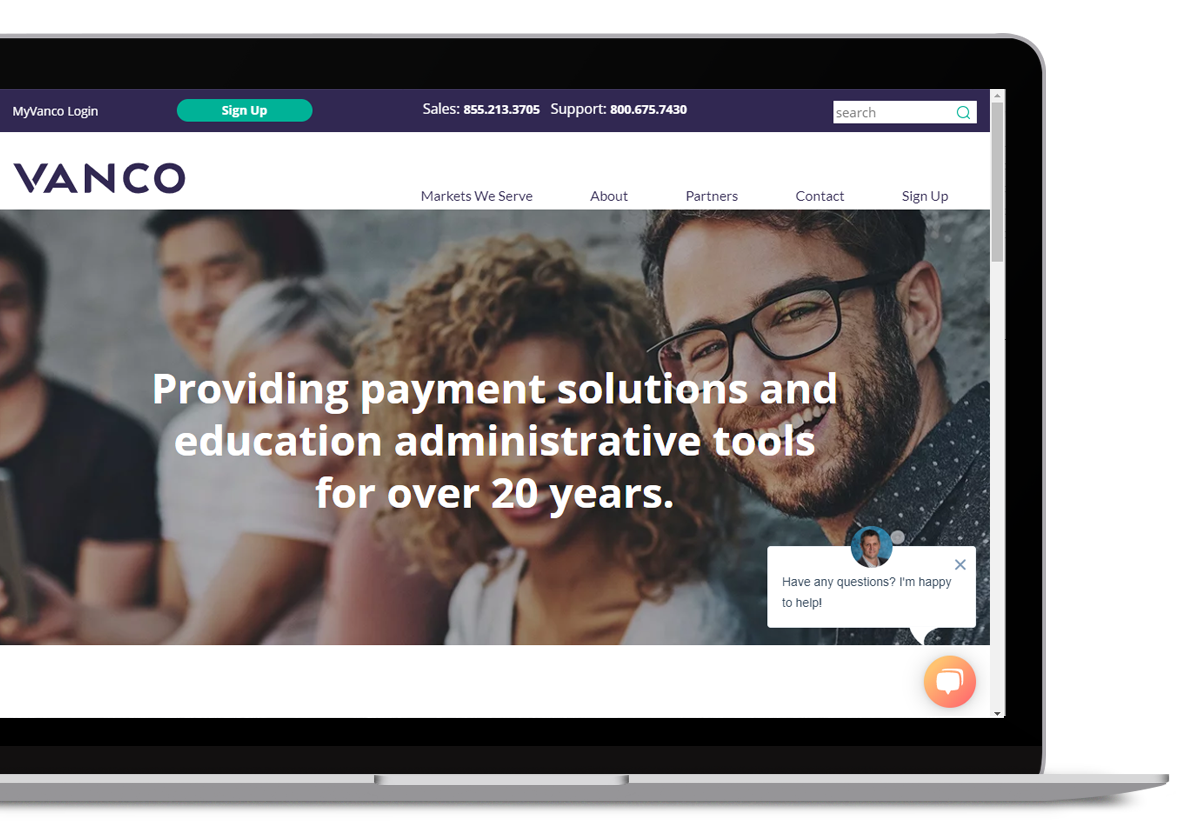 Client Success Snapshot
Vanco
Vanco needed to generate more quality leads for their faith-based e-giving program, GivePlus. The company also needed to improve its ability to effectively track digital marketing efforts.
259%
Increase in leads year-over-year
70%
Increase in e-giving
View Case Study
FAQs
How is SaaS marketing different?
SaaS marketing is very different from traditional marketing.
Traditional marketing agencies advertise things that have a physical presence and have a list of goals that follow the steps of the buyer journey.
SaaS advertising agencies, on the other hand, market something that has no physical presence, something that may not make sense to the average person: Software.
SaaS marketing companies do not have a long-drawn-out buyer journey to work with. Instead, they have one goal; convince prospective customers to sign up for a free trial of your software platform.
What should my SaaS marketing budget be for optimal growth?
Budgeting is very particular and varies from business to business. It depends on a company's size, goals, and overall budget. However, SaaS marketing budgets tend to be much higher than in traditional marketing budgets, partly because of how competitive the market is.
The fact that there are so many options available to consumers, coupled with the fact that SaaS companies tend to offer abstract services with complicated differences, SaaS companies have to work twice as hard to stand out.
Get in contact with an Augurian SaaS marketing consultant to learn more and discuss what optimal budgeting looks like for you. 
Why is our agency a good fit for SaaS companies?
Whether a SaaS company is looking for a B2B SaaS marketing agency or a B2C SaaS marketing agency, we've fostered success across the board. We have years of experience in this field and know the challenges that SaaS companies face, as well as the strategies to overcome them and build market awareness, freemium sign-ups, and conversions.
We know the best digital marketing tactics to pair with the latest growth strategies, innovative technology, and meaningful analytics based on clean data to create a personalized marketing plan that will allow your business to succeed.
SaaS Scoop
You can trust SaaS content marketing agencies like Augurian to bring your business to the next level. Take advantage of our SaaS marketing resources, like our SaaS Scoop. This digital resource was built for SaaS marketers by SaaS marketers.
The SaaS Scoop monthly email series features a wide range of content from a variety of sources.
Stop wasting your precious time searching the internet for the latest tips and strategies.