After facing a series of lawsuits, Facebook updated its platform on August 26, 2019 for housing, employment, and credit ads – called the HEC restrictions update. This post details what you need to know about the new Facebook HEC Restrictions.
The HEC restrictions caused a lot of headaches among our real estate brokerage clients due to its affect on targeting options available. Facebook is positioning the new change to overcome issues surfaced by housing-rights advocates. However, the change is probably going to benefit Facebook's bottom line the most.
What changed with the new HEC restrictions update?
Companies promoting campaigns with messaging around housing, employment, and credit must opt into one of the three special ad categories, which limits age, gender, zip code and other detailed targeting options available.
What does the update mean for advertisers?
Yes, it is frustrating to lose access to targeting options, especially when they're core to marketing tactics, but our agency is seeing the update as leveling the playing field and as an opportunity to test new tactics. Here's what we're doing to overcome the limited targeting options:
Remarketing and lookalikes (special ad audiences) are your friends. Tap into first and third party data. These are a couple of the first questions we ask our clients: What CRM data do you have available? How can we use it to either nurture audiences or capture new audiences? This leads us to target either customer lists directly or create lookalike audiences based off current web visitors or customer lists available.

Get crafty with conversions. Create campaigns with different goals from awareness to consideration to action. For example, promote a 15 second video ad with high level messaging, then recapture engaged audiences who completed the video and drive that traffic to a landing page. Based on their interaction with the page, recapture them again with catered messaging that motivates them to complete the desired action that connects to your business goals.

Promote blog content that isn't directly related to HEC to build audiences for remarketing. High level messages that don't specifically promote housing, employment, or credit do not need to opt into special ad categories.  Promote blog content that's engaging and softly related to what your company offers without violating the HEC policy.
Aside from the Cambridge Analytica data scandal and Russian influence on the 2016 US presidential election, of course, why am I throwing shade on Facebook?
Although this change does make it harder for advertisers to promote HEC opportunities, and rightfully so in some cases, where targeting practices surface moral and ethical implications around manipulating users, Facebook is still the real winner. 
Facebook is becoming a black box. Audiences are becoming broader, causing advertisers and businesses to spend more testing and searching for the right audience to target. The targeting parameters and data around audiences are still there, but more controlled by Facebook, leading to increased ad revenue – the core driver of their business model. 
Conclusion
The HEC policy restrictions aren't the only updates happening on Facebook. With the growing use of automation and machine learning algorithms, which reduce advertisers' control over who they're targeting – this change isn't surprising and won't be the last. Advertisers and businesses need to be agile in pivoting from their current strategies and using new strategies to grow their business.
Learn how our bi-modal approach to paid media can help you overcome these issues.
Hopefully this post has given you insights into what you need to know about the new Facebook HEC restrictions. If you've got questions, please reach out – we'd love to talk.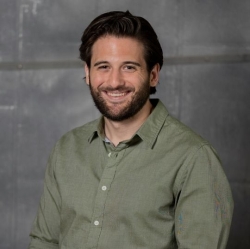 Latest posts by Arin Arpinar
(see all)