In paid media advertising, we break out our budget into two categories: core and edge. Core is what we know works. Core tactics should be fully funded.
Edge are net new tests we're running that can fail. If we find winning edge tactics, we pull those into our core.
I'm writing this blog because one of the core strategies that works with most clients, Google Search advertising, has become more saturated and expensive for B2B advertisers over the last couple of years.
This is largely due to venture capital investment, especially in the SaaS space. Large investments by venture capital backed SaaS companies have skyrocketed CPCs from under $10/click to $50+/click, making us question the efficacy of Google Search as a core strategy for some of our clients and creating an opportunity to pivot.
If you're facing this issue or have already maxed out your Google Search investment, we recommend testing these other channels in addition to or instead of Google Search.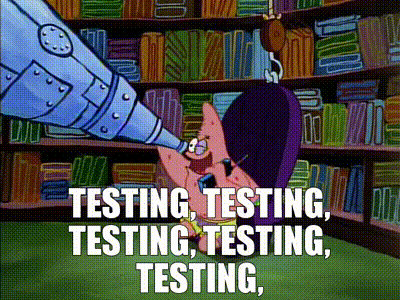 6 Paid Media Channels to test in 2022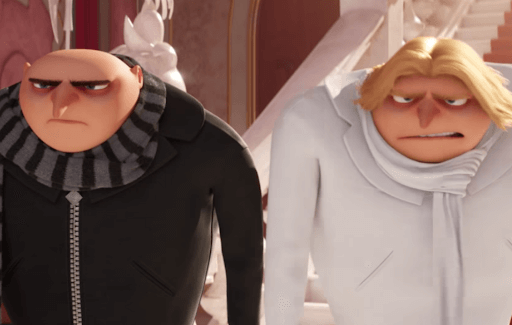 Microsoft Ads – AKA Google's ugly half-sibling.
Usually a day late and a dollar short, Microsoft Advertising is the sleeper cell of B2B advertising channels, since most enterprise level businesses use Microsoft's systems and Microsoft Edge is the default internet browser on business laptops.
Since so many advertisers overlook this strategy, it's a great channel to test, oftentimes, a third or a half of the cost of CPCs in comparison to Google Ads' same keywords, due to the less competitive advertiser presence.
To make life easier, Microsoft Ads has a simple Google Ads import function so we can easily pull what's working from Google Ads into Microsoft Ads.
Since LinkedIn is also a Microsoft-owned company, we can pull in data, like job titles, companies, and industries, and overlay those on our campaigns to improve segmentation and capture more insights on our core audience.
When considering expanding your paid search reach, Microsoft Ads is the next step after Google.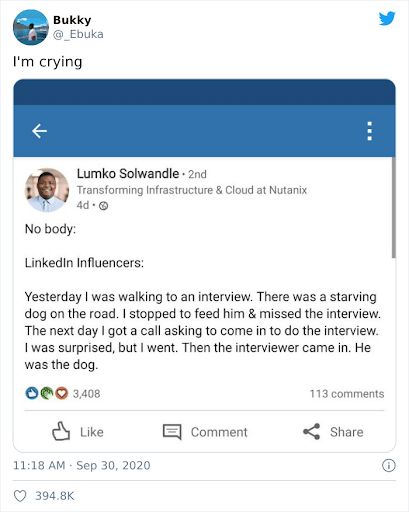 LinkedIn Ads – The Whole Foods of Paid Social
LinkedIn is to paid social platforms as Whole Foods is to grocery stores. It's overpriced and everything that's being sold is "organic." And yet, millions of people go to both every day. LinkedIn has 180 million users in the US alone.
LinkedIn is one of the highest-cost paid media channels. CPCs are around $5/click or more (depending on your target audience), competition is high, targeting settings are limited e.g. we can't segment by device or time of day, and it's all to get in front of mostly mid-funnel traffic.
So, why would someone want to advertise on LinkedIn? With all of those barriers to entry, it does create opportunity if you know how to game the system and get the most bang for your buck.
If you're not sure how to navigate this channel from a paid media perspective and want to stop wasting your paid media budget. Deploy these helpful tips:
Test trends content offers with lead form ads. Users on LinkedIn are looking for ideas and willing to give their information for it. Over the last 6 months, we've been able to drive $40-50 content downloads from lead form ads in exchange for the prospects' customer info for one of our high-growth SaaS startup clients. It's a great nurturing tactic to stay top of mind and demonstrate your business's thought leadership. If your revenue per client is >$10k, the ROI for this strategy is 3:1 in the worst case scenario.
Differentiate your creative assets from LinkedIn's brand colors. Avoid blue, gray, and white color schemes in your creative assets and make sure to use other colors so the content pops when a prospect is scrolling through their feed.
Break out audiences by job title and level of experience. A manager, director, VP, and c-suite level executive are all looking for different ideas on LinkedIn. LinkedIn recommends an audience size of 300-500k users, but that's actually in their best interest, not yours.
We recommend 20-80k users per campaign, which is the level where advertisers control audience targeting. Breaking out audiences by title and level of experience is a great way to segment campaigns to more effectively control spend.
Test LinkedIn group targeting. I recommend pairing this strategy with the trends content lead form ad I mentioned earlier. We tested retail groups against titles, industries, different experience levels, remarketing, and lookalikes, and the group targeting cost won by a landslide.
Exclude early. Exclude often. Since CPCs are so high in this channel, it's important to not only know who you're targeting, but who you're not targeting. Some no-brainer exclusions I recommend right out of the gate:
Create a competitor list and use that as an exclusion audience across all of your LI campaigns. This will save you money and stop giving your competitors visibility into how you're approaching this channel.
Exclude "job seekers" under interests/traits targeting.
Exclude sales/biz dev/marketing job functions. Again, this is to negate competitors.
Use In-Mail Messaging for exclusive content promos. In-mail messaging is the most expensive type of ad inventory in LinkedIn. It can be used effectively for early access to product demos or content offers you want to promote to influencers and decision makers.
Final Thought about LinkedIn
LinkedIn is so much more than the unsatiated salesperson that constantly DMs you about an unspecified #LifeChanging job opportunity. It's a chance to connect with others who are in a professional mindset and looking for ideas to impress their boss. Play your cards right, and it's a worthwhile investment.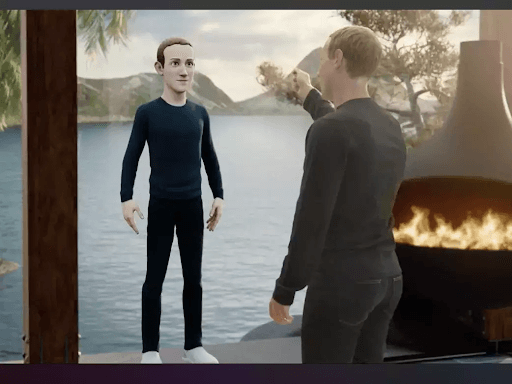 Meta – AKA Mark Zuckerberg's favorite children
Meta has more negative than positive buzz these days, mostly because of the privacy and social implications coming to light over the last few years. While Facebook is no longer the trendiest advertising platform, it does have value.
For example, Facebook's audience is starting to skew older, which aligns with the age of most decision makers' age profiles. In addition, while LinkedIn CPCs are $5/click, Facebook is closer to $2/click, depending on how segmented your audience is.
My favorite strategy to run evergreen is a remarketing strategy based on our clients' CRM data or lookalike audiences based on customers. This is a tried and true method to stay top of mind and nurture those users through similar strategies as LinkedIn at around half the cost.
We consistently receive push back from clients when we initially present this strategy, since they feel like their target audience won't be there or won't be in the business mindset. However, the data speaks for itself. We usually find that Facebook drives half or a quarter of the cost per lead as LinkedIn.
So, let's stop acting like we're above targeting the c-suite on Facebook, while they're sitting on the toilet, pants around their ankles, watching cat videos.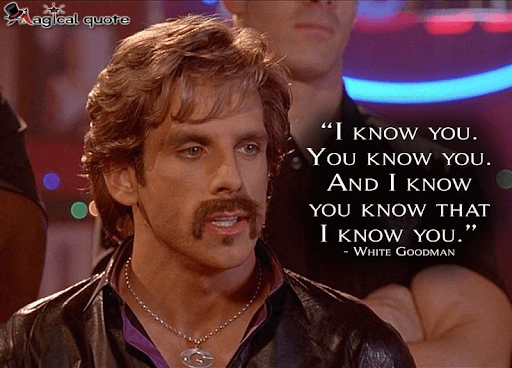 Google Display – The way we explain our job to relatives
This is a great strategy for nurturing or awareness tactics, usually between $.50-2/click for B2B audiences, on the lower end of that for awareness tactics and the higher end for remarketing. This is a fraction of some of the highly saturated $10-50/click search landscapes businesses find themselves competing in.
We've tripled one of our clients' lead volume over the last couple of years through in-market and custom intent audience targeting. We found the most success with custom intent audiences that are based on competitor searches or websites prospects visit.
After attending HeroConf 2022, a paid media conference in Austin, TX, we heard a lot of buzz around combined audience targeting, which we are heavily adopting for our B2B clients this quarter. These are some of the strategies we are deploying:
Remarketing plus audiences – People who have visited our client's site and are in-market for a specific good or service.
Lookalike plus audiences – People who are similar to people who have visited our client's site and are in-market for a specific good or service.
Consideration audiences – People who have visited your site and your competitor's site through a custom intent overlay over a remarketing audience.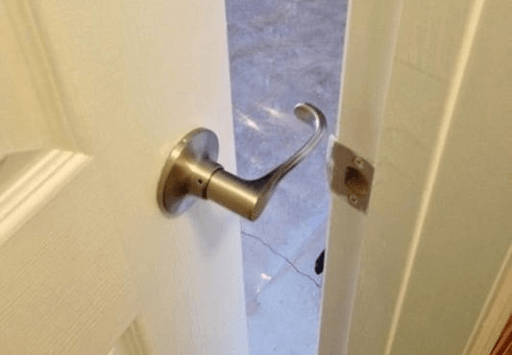 YouTube Ads – The DIY Project of Paid Media
YouTube is the DIY project of paid media because, like your home renovation project, businesses want to do it themselves, but often do it wrong or half-assed without professional help.
YouTube is a new animal for many businesses because video advertising is not their core competency. It's harder to create new videos with elements, like quality footage, subtitles, and sound that are engaging than it is to re-purpose images and other creative assets from other buys to Google Display or programmatic.
Again, since it's challenging to do well for businesses, it's an opportunity for those who do it right.
YouTube is a strong brand awareness driver and an effective strategy for influencing brand loyalty or recognition.
If you're not sure whether it makes sense for your business, here are some considerations before testing:
If you're already testing out Google Display and the audiences you're targeting are working well. A lot of the same contextual signals we can tap into on Google Display can be targeted through YouTube Ads. We recommend doubling down on those efforts by expanding into YouTube Ads as a brand awareness strategy. In Google Ads Audience Manager, we can build audiences that are based on ad viewers, viewers of videos on your company's YouTube channel, or your company's YouTube channel subscribers to name a few.
Video ads are a great way to storytell and increase brand awareness. For B2B audiences, it's best to use YouTube for brand awareness and audience building, rather than expecting to drive leads directly. From the criteria listed above around audience segmentation capabilities, we can use those as remarketing audiences across other Google networks.
My favorite part about YouTube are pre roll skippable ads that show our clients' brand in the first 5 seconds. This is essentially free brand awareness if the user doesn't end up engaging with the ad. Of course, we have an ongoing tightrope balance between quantity and quality of ad views.
YouTube is a great B2B paid media strategy to test in 2022. So if you're thinking about DIYing YouTube Ads, we highly recommend investing up front so the investment is worthwhile and you don't have to do it again later.
Reddit Ads – The Gossip Column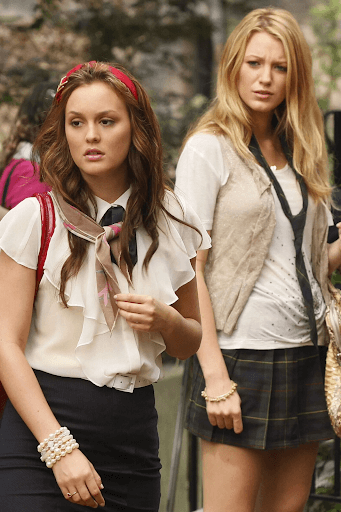 Reddit is where internet communities can get the inside scoop on specific topics. If you have a POV on the real estate market, want to share your experiences with a rare chronic disease, or want to gain the stock market, Reddit has a place for you.
That extends to the business world as well. For one of our B2B SaaS clients, we've been able to tap into a couple of niche audiences, targeting managed service providers or system administrator subreddits.
This has been a successful way to raise awareness and increase registrations for some of their online webinars at a low cost. Seriously, we only spend up to $200/month on Reddit Ads and are able to drive high quality traffic back to the website or webinar registrations.
Although covid restrictions and sentiment toward socializing are loosening, online webinars and virtual seminars aren't going away. As we can tell by the sentiment of returning back to the workplace, employees have become used to the flexibility of working from home and doing professional development from home. Companies are adapting by offering flexible working policies and some plan on remaining fully remote.
Reddit is often overlooked and less competitive. We highly recommend checking out this channel for its B2B paid media potential.
Learn More Paid Media Tips in Augurian's Blog
One of the main B2B marketing trends we identified in another blog is diversifying your paid media channel presence. Whether Google Search is getting more competitive for your industry or you want to expand your reach and test new strategies, B2B advertisers should always be testing new strategies and questioning previously held beliefs on performance.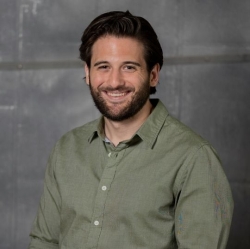 Latest posts by Arin Arpinar
(see all)