In January 2021, Augurian turns 5-years old, and in that short time we've become an award winning digital agency. As a matter of fact, we really only started submitting our work to awards in earnest in late 2019 and we reaped most of our awards in 2020.
In this blog we'll take a look at what makes Augurian an award winning digital agency.
There are three areas where we've received awards:
Awards for our Work
Awards for our Growth
Awards for our Culture & People
Awards For Our Work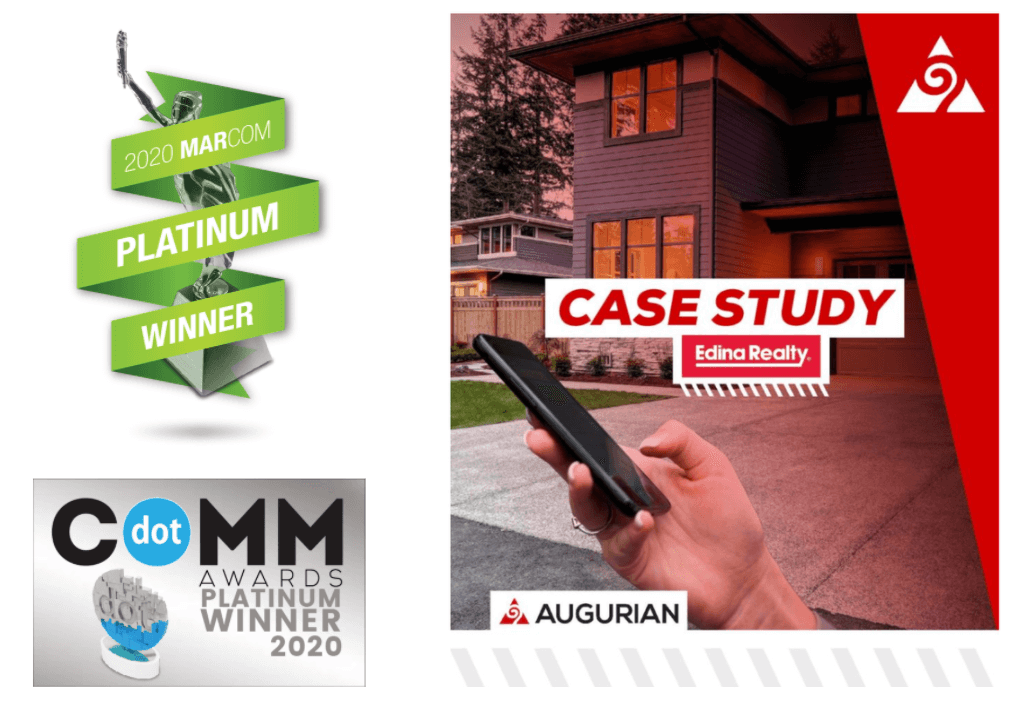 218% Increase in ROAS Year-Over-Year Helps Local Real Estate Brokerage Fend Off Large National Competitors

Read The Case Study >>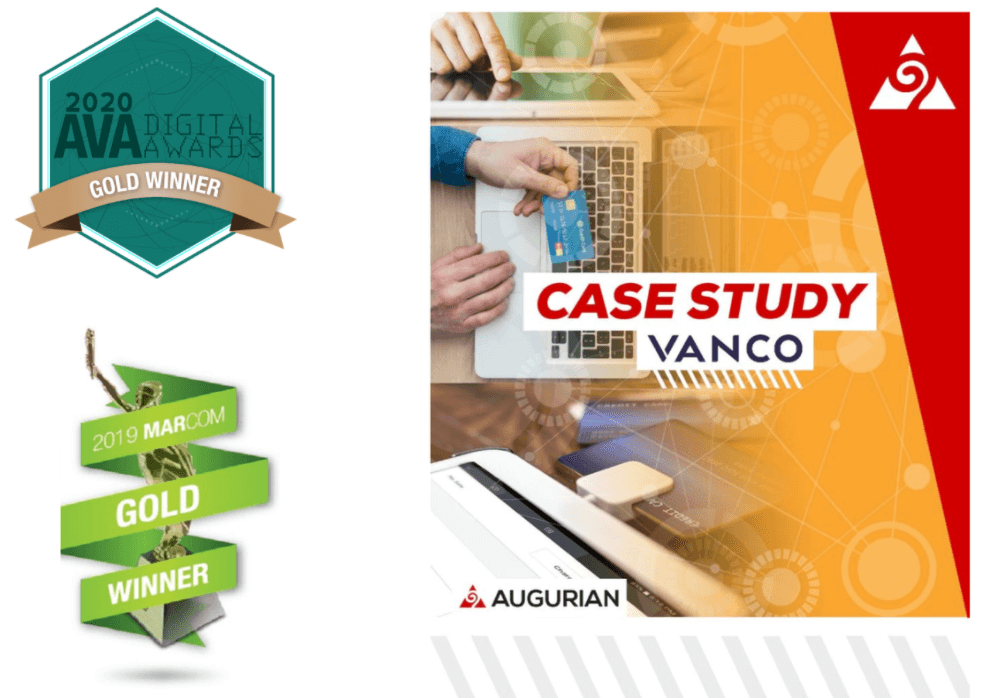 259% INCREASE IN MARKETING QUALIFIED LEADS DRIVES SUCCESS FOR PAYMENT SOLUTIONS PROVIDER Read the Case study >>
Awards for our Growth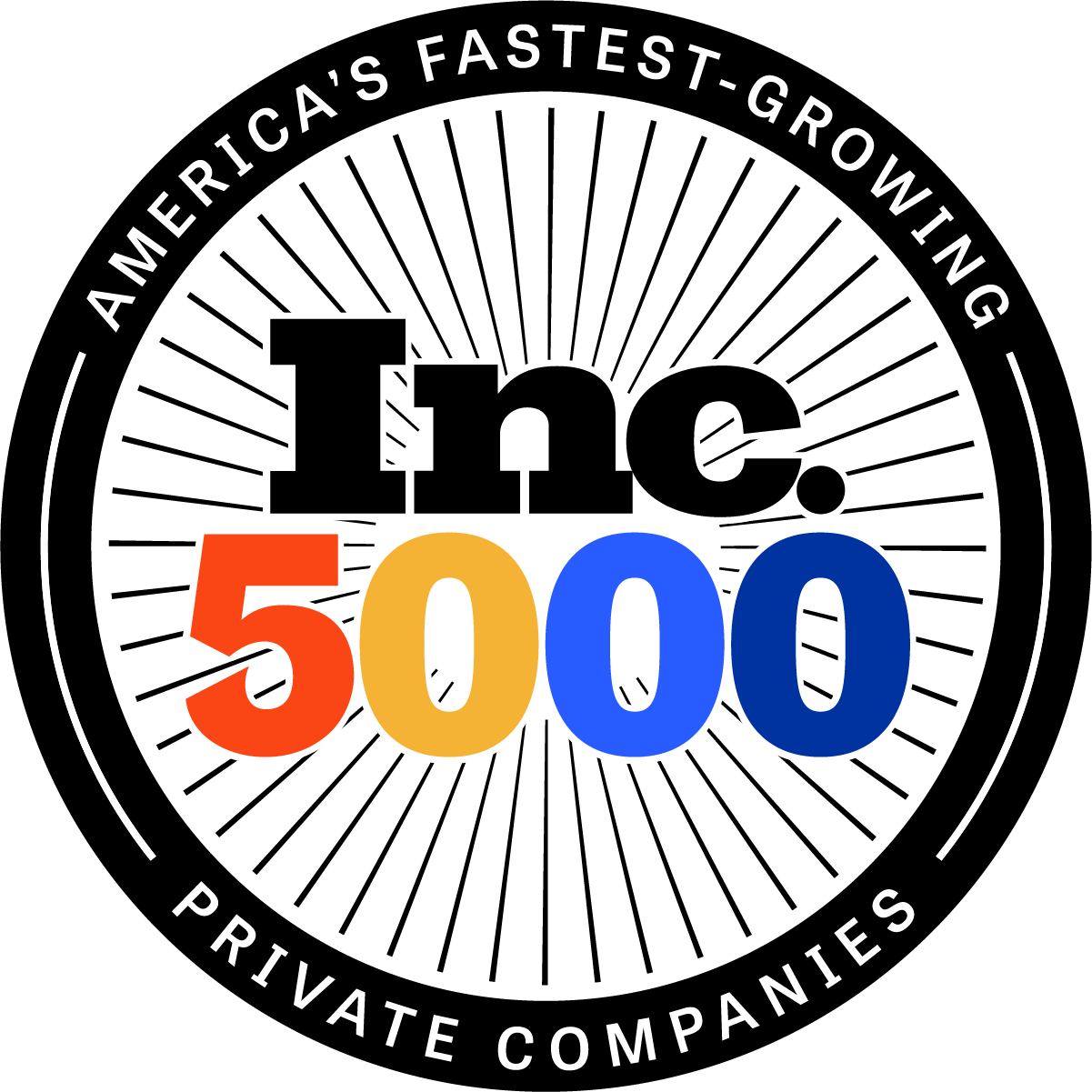 In 2020 Augurian was recognized by Inc Magazine as one of America's Fastest Growing Private Companies. Coming in at No. 2565 on the 2020 list. We can achieve this because we have such low client churn and new clients want to work with our expert team! Check out our profile on Inc.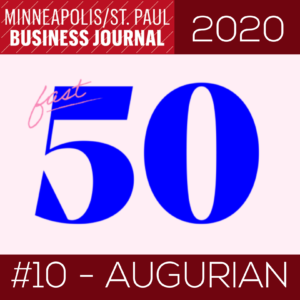 Augurian was recognized by Minneapolis St. Paul Business Journal as one of the 2020 Fastest Growing Private Companies in Minnesota. Coming in at #10. None of this is possible without the hard work of our AWESOME team AND all of our amazing clients and partners. Check out the full list of 2020 honorees.
Awards for our Culture & People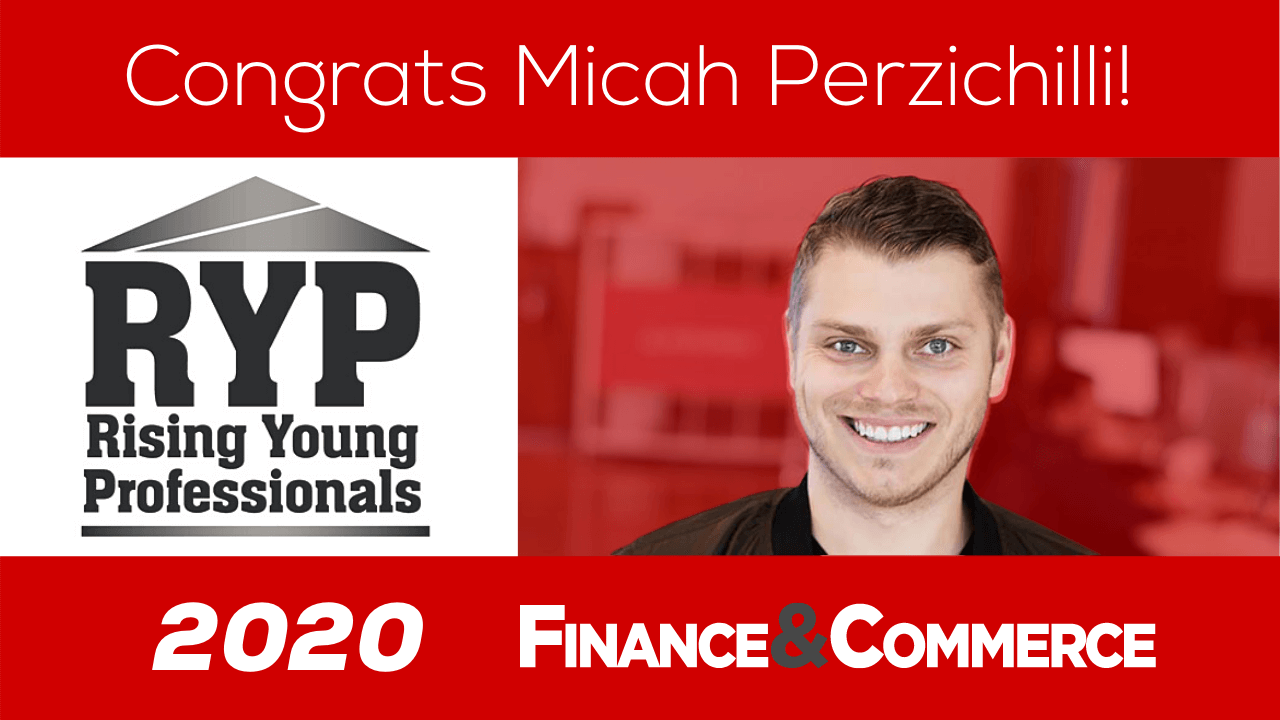 Award winning digital agencies are made up of rock-star professionals. In August of 2020 we celebrated Micah Perzichelli as one of only thirty Rising Young Professionals nominated by Finance & Commerce. We are so proud of all the contributions Micah makes both within our company as well as in his volunteerism out in the community. Please take a minute to read Micah's bio on the RYP page.

At Augurian we pride ourselves on our workplace and culture. Because of this we were selected by Minnesota Business Magazine as one of the Top 100 Best Companies to Work For.
Our culture is guided by our 8 Core Values:

Check out our Core Values Video Series to learn more about each of these values and how we live them out everyday.
CONCLUSION
We take a lot of pride in being an award winning digital agency. The reality is that we have a lot more case studies and wins that will provide you even more evidence of the great work we do.
Awards have been, and will continue to be, a great way for Augurian to amplify our:
Great Work
Great Growth
Great Culture & People
If you're looking for an award winning digital agency. Please contact us.