Yes, LinkedIn targeting in Bing Ads is for real. Microsoft's acquisition of LinkedIn signifies that the Bing Ads platform and LinkedIn are now family and this is a BIG win for marketers.
For quite some time smart B2B marketers have been leveraging LinkedIn to target their buyers using custom audiences. With this new bond between Bing Ads and LinkedIn marketers can target the LinkedIn custom audiences they've been using – in Bing search ads as well.
Here is a video where Jason, with the help of "Office Dog Maddy", walks through how to get LinkedIn targeting in Bing Ads set up.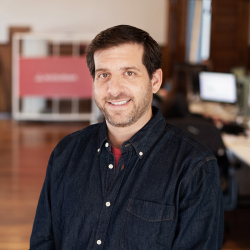 Latest posts by Jason Stemple (see all)