As the novel coronavirus (COVID-19) pandemic continues to disrupt lives around the globe, businesses and digital marketers are faced with a new set of challenges. And opportunities.
Social distancing, while an important precaution, has already dramatically impacted the economy. Despite uncertainty across industries, lemons can still be juiced into lemonade with these five marketing strategies.
Boost leads and sales during the COVID-19 Pandemic using these 5 marketing strategies:
Ready to execute a marketing strategy that makes lemonade from this lemon?
Here is a list of strategies you can deploy through social distancing and the COVID-19 outbreak. These recommendations can help you adapt your digital marketing plans to maintain growth for your business.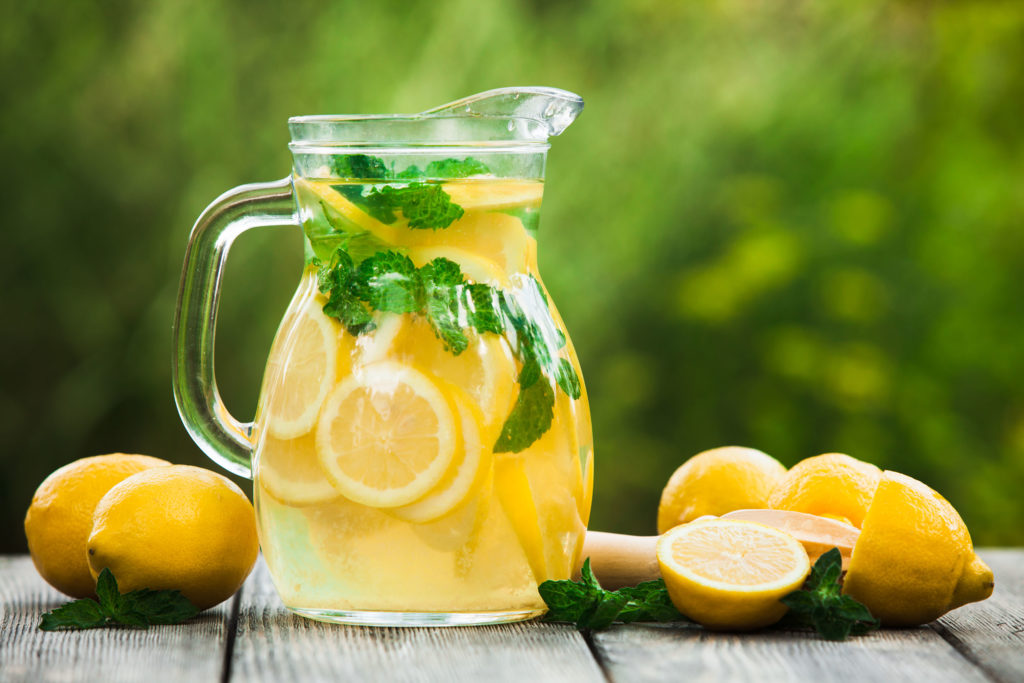 Strategy #1: stay positive
Be the outlier.
Have an optimistic vision and direction.
This is what it means to be a marketer.
As hysteria wanes, the world's population currently hunkered down at home will soon be bored…people will buy to relieve their boredom and feel joyful.
In the short term nearly all purchases will be made online:
First, people will spend to be comfortable at home, sprucing up their surroundings, home entertainment activities, home decor, and home improvement.

Soon afterward, this will be followed by gift purchases for their loved ones living in other states to show they care.

Next will be non-essential purchases that make humans feel good, look our best, and some bigger items we didn't "need" but have desired.

Having packages arrive at home feels like Christmas, and that positive feeling leads to even more spending.
Nearly everything in business can get accomplished online. The world is adapting to working from home…and quickly. Businesses will spend more on productivity software, remote collaboration tools, online security, automation solutions, and manufacturing supplies.
Strategy #2: FOMO is high and you should leverage that.
Wish you had more hand sanitizer…and toilet paper? Exactly.
Shoppers can get crazed to buy what's in high demand and in scarce supply. 
Leverage shoppers FOMO (Fear of Missing Out) to motivate them to buy from you right now. Convey to shoppers that what you have left is going fast. Create the perception of scarcity in your time, services, and product availability.
Solutions
Advertise limited product quantity. Show items that have single-digit quantity left in stock. Motivate shoppers to buy before they're all gone.
Advertise limited time only. Motivate shoppers to take action before your promotion ends, or before the looming deadline has passed.
Advertise limited appointments remain available. 
Advertise a waiting list so that people realize they're competing for your time and are motivated to secure their position in line now.
Advertise limited production capacity. You can only make so many. Order now or you'll have to wait.
Strategy #3: Be a relevant solution to COVID-19 vulnerability
Figure out the angles on how your business's products or services are a solution to decrease COVID-19 vulnerability. Embed that angle in your advertising, website home page, product landing pages, and social content. Don't avoid acknowledging COVID-19 in your marketing like it's a dirty word. Instead, embrace it and the business opportunity that it presents. 
Solutions
B2B productivity tools:
Send the message that you're the ideal solution designed specifically for managing remote workforces. Your product is proven to maintain productivity, accountability, and camaraderie for remote teams.
Education:
Send the message that now, more than ever, it's the best time to prepare for a career move. Start learning new skills or start your degree today.
Home services:
Advertise the precautions your business takes to ensure that no infected personnel will enter homes or businesses and that your technicians arrive wearing gloves, masks, and sanitizing products, etc. Display a photo of your happy technician wearing protective articles (gloves, facemask, etc.).
Home goods/activities/entertainment:
Convey how your item will comfort shoppers if they contract COVID-19, or enhance their enjoyment of their living space while avoiding public spaces. Now is the perfect time to spruce up their living space and take care of home improvement projects.
Custom/Hand-made:
Advertise relief for feelings of isolation at home through a human connection of hand-made, custom items.
Real estate and vehicle sales:
Promote that now, while at home, is the best time to get a firm commitment from banks with pre-approval and take advantage of the current low-interest rates.
Advertise that you're providing private, in-person showings/test drives of disinfected homes/vehicles and will provide facemasks, gloves, and hand sanitizer.
Display a numbered waitlist to create the perception of continued high demand.
Strategy #4: Remove perceived risks from buying
People rush to buy essential items that distance themselves from risk, but they never stop desiring to buy the non-essential things that they really want. Address shoppers' fears by pro-actively communicating that you've removed their risks for loss, illness, or canceled plans.
Solutions
Advertise free return shipping. A few buyers might return what they purchased but the vast majority will love and keep what they've bought, or find more valuable ways to spend their time than making efforts to return items.
Advertise a money-back guarantee which pairs well with free return shipping. With no fear of losing money or being stuck with something disliked, major risks have been removed.
Advertise a no-obligation quote, tour, appointment, or consultation. 
Strategy #5: Invest more in your online marketing
More people are online more often! Take advantage of this trend by utilizing online marketing.
If you usually attend B2B trade shows securing your leads by exchanging business cards and handshakes…now more than ever you must move those tradeshow budgets into online marketing. 
Connect with other businesses through an Account-Based Marketing (ABM) approach. Connect with consumers and communities where they are congregating online. Find common ground with meaningful, empathetic messaging relevant to current events.
Digital marketing is alive and well and should be at the top of your marketing toolbox.
I'm Jason a Senior Manager of Paid Media at Augurian. I hope these strategies help you navigate this unique time. For further understanding of how other marketers are approaching COVID-19 read this advice from leading experts.
---
Follow Augurian on Facebook, LinkedIn, Twitter, or Instagram to stay updated on digital marketing during COVID 19. 
Latest posts by Jason Stempel
(see all)