The "experts" have been predicting that mobile advertising is the future; well i'm here to tell you that it is happening right now. So we thought we should post a quick tip or two on how to write a great mobile search ad.
Tip #1: Be Direct
Yes, this means that you need to keep your ad copy short and to the point. It also means that you need to use a direct call to action. People who see your ad should know exactly what it is they are going to get if they click on your ad. For example: "Sign up now and get 25% OFF your next purchase."
Tip # 2: Choose your Words Wisely
This is now more important than ever, because starting on October 15, 2014 Google will allow ad extensions to show up on the second line of your ad instead of displaying the description line 2.
Here is what this looks like: 

As you can see a portion of the text was eliminated, however the Google Maps marker is now available for the mobile user to easily get to the flower shop. This gives the business another point of engagement right within their ad. Now someone looking for flowers can engage by:
1) visiting their website
2) placing an order
3) getting directions to visit the store.
Google believes that by showing ad extensions in this more prominent location, consumers will have easier access to information about a business, like their location and product offerings.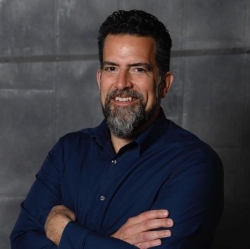 Latest posts by Josh Becerra
(see all)