As many of you know we launched our new company Augurian back in March of this year. Thanks to all of our clients, partners, colleagues, friends and family for attending our launch party at Day Block Brewing.
One of the questions we were asked a lot at our launch party was:
"What does Augurian mean?"
AUGURIAN
au·gu·ri·an
/ˈôɡər(y)o͝orēən/
noun
a group of ancient Roman augurs. In ancient Rome an augur was an official who interpreted signs on whether or not a course of action met with divine sanction.
In the same way that the augurs of Ancient Rome provided counsel to emperors, Augurian helps modern day business, financial and marketing executives understand if their investments are working, if they are aligned with strategy, how they are performing against their competitors, and where missed opportunities lie.
We also have a new tagline – "Have Confidence". We've had numerous conversations with those responsible for online marketing investments and their return on those investments. We understand that working with a team of industry veterans who provide unbiased, data-driven insights into the performance of their digital marketing is what these executives most want. They have confidence in us because they have the full picture – knowing how they stack up against their competitors, where they are winning and where there are missed opportunities.
We are really excited about what the future holds for Augurian and we're growing a team of Augurs who pair data-driven insights with smart strategies in order to deliver real results for our clients.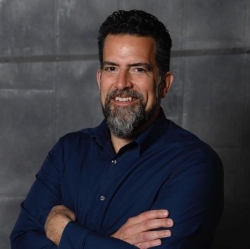 Latest posts by Josh Becerra
(see all)