Just like every year around the 4th of July I start seeing a ton of advertisements declaring one sort of "Independence Day Sale" or another. They arrive in my mailbox at home, they are aired between TV segments and I even see a few online. That got me thinking that this holiday makes for a good proving ground for the big holiday push at the end of the year. So use the 4th to gain some valuable insights about your visitors. Insights you can use in November and December to dramatically improve conversions during the biggest sales season of the year.
Here are a couple of ideas worth testing to see if they can improve your conversions over the 4th of July holiday:
1) Split-test a Holiday Themed Website
Try a 4th of July theme on your website. Go ahead, add a little red-white-and blue! Run a split-test to see if the 4th of July themed version out performs the original site. You never really know what will motivate that website visitor – its worth a try! If it works then start building that holiday themed website now so you are ready in November and December.
What I'm getting at here is that testing the theme of your website every now and then is important – you will undoubtedly gain insights into what makes your visitors convert more.
2) Try a different Call-to-Action
Take one of your standard calls to action like a standard "Buy Now" or "Add to Cart" button and spice it up a little bit. Try an Uncle Sam image with a "Buy One Now" call to action. Visitors are usually in a more upbeat mindset around a holiday. Try capitalizing on this by having a little fun and showing some spunk. They might appreciate it so much that they convert more or spend more per transaction. If so, start planning those "Add to Santa's List" or "Give as a Gift" calls to action for November and December.
3) A/B Test a few different offers
There are literally hundreds of different offers that you could run over the 4th of July – so test a few of them. Maybe a "Next Day Shipping" will outperform a "Free Shipping" or a "$10 OFF" offer. By A/B testing these offers you will have valuable insights going into November and December.
So, don't just let the 4th of July fly by like a bottle rocket! Do a little conversion optimization testing – you might learn something that will give you a leg up come the holiday season. Plus – Uncle Sam wants you to convert more!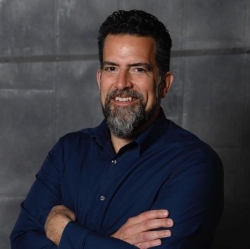 Latest posts by Josh Becerra
(see all)