Today I sat down with Toby Cryns (otherwise known as The Mighty Mo!) to set up tag manager on his site – so that he could track how many web visitors click on a specific link. We had so much fun with a round of high-fives at the end that we thought it would be awesome to make a video to save you all the frustration of setting up Google Tag Manager to track link clicks. So here ya go:
If you want help figuring out how people get to your website, what they are clicking on when they get there and how to get more of them to click on the things you want them to (i.e. a Contact Us Form, Download a White Paper, Watch a Video, Call you) then give us a jingle at Monkey Island.
If you want to meet a WordPress rockstar – then Toby fits the bill!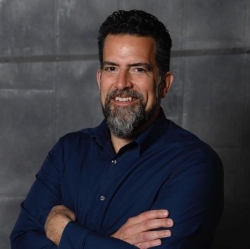 Latest posts by Josh Becerra
(see all)