Its every retailers dream – put your product in front of a consumer in the moment that matters. Well with every consumer being so hyper-informed and hyper-connected the opportunity to connect the right product with the right customer is becoming easier and easier, and smart retailers are taking advantage of this.
Take Product Listing Ads (or PLAs) for example. Say i'm interested in new backpack to tote my laptop around in and I do a search for "computer backpacks". These are the results I am shown:
Now, as you can see I get some text ads at the top left, the the organic search results below. However, as the old adage goes "a picture is worth a 1000 words" – my eye is drawn to the "Shop for Computer Backpacks on Google" section. These are PLAs – search ads that include an image, price, and merchant name, without requiring additional keywords or ad text.
Besides getting a pic of your product right up top, as an added bonus PLAs are really easy to set up and the way they are priced is even simpler. All you need to do is create a Merchant Center account and hook it up to your existing Ad Words account. Then you just upload an CSV or Excel spreadsheet of your inventory (with a few extra required columns), you set a max bid and daily spend, and away you go! Yes, there is some nuance around splitting campaigns out by product or creating solid descriptions with readable keyword phrases. However, don't let that stop you from dipping your toe in and testing the waters. Our recommendation would be to start slow, maybe just upload 5-20 products in your first feed, until you get the hang of it.
Either way, don't just disregard the power of PLAs. As online and offline shopping experiences are blurring – smart retailers that focus on connecting their products to consumers no matter where or when they are shopping will have a leg up!
If you would like to learn more about PLAs and how Monkey Island can help your company connect your retail content to consumers online, please contact us.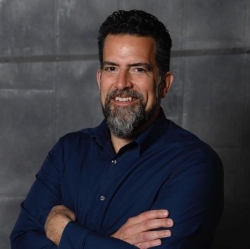 Latest posts by Josh Becerra
(see all)