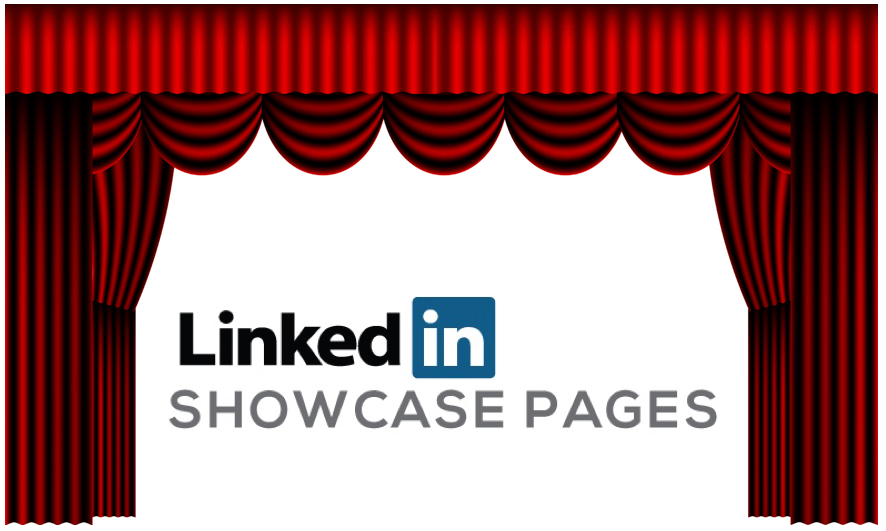 Many B2B marketers understand that the more you can connect your content with a particular audience's interest the better positioned a company is to build a relationship with them and generate better, higher quality leads. One way to do this is by leveraging the power of LinkedIn Showcase Pages. These Showcase Pages have been around for awhile, but many marketers don't know about them or use them.
LinkedIn created Showcase Pages to help generate better leads. LinkedIn writes, "It makes sense to create a Showcase Page when you want to represent a brand, business unit, or company initiative. These pages are intended develop long term relationship with a specific audience."
The companies that are doing the best job at leveraging these Showcase Pages are using them to target one customer segment and and providing information that is directly related to that segment. Here are two examples:
Salesforce has numerous Showcase Pages: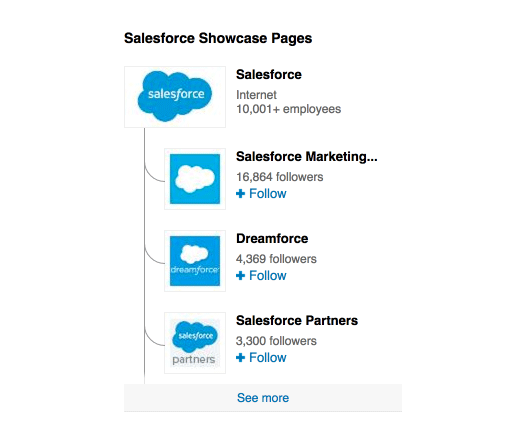 As you can see with this screenshot of Microsoft's Office Showcase Page you get a larger header image, more posts appear above-the-fold and of course it links back to your company.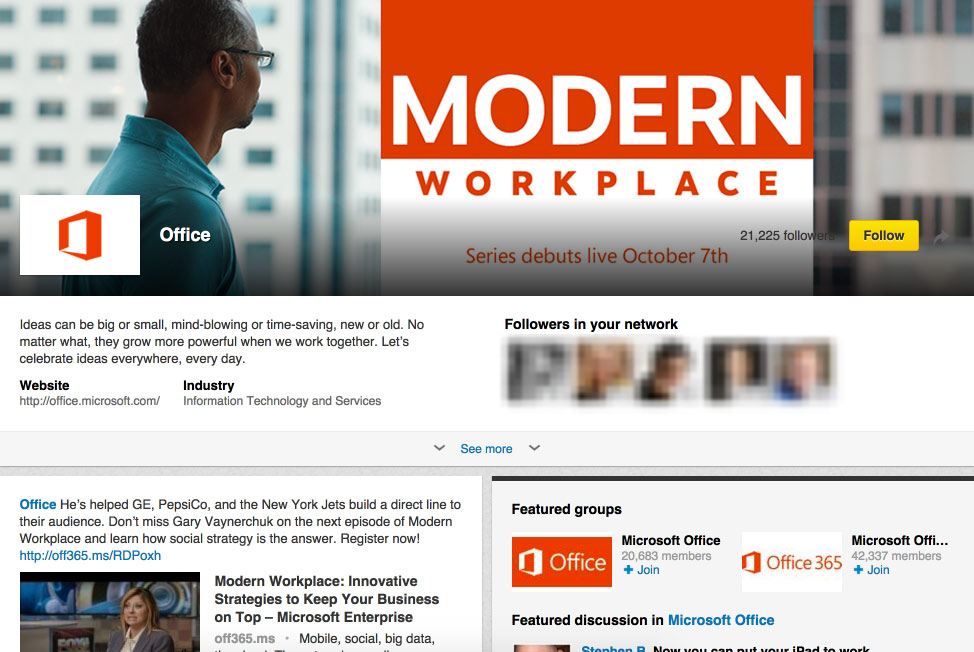 Here are some quick tips on how to best leverage the power of LinkedIn Showcase Pages:
– Make sure you've got some conversions built in.
– Keep the name of the page short, otherwise it'll be truncated in the display sidebar.
– Use real language that your audience will relate to when naming your page.
So there you have it. Showcase pages are just another way for B2B marketers to get more targeted leads interested in the products or services your selling. If you want to learn more about the power of LinkedIn Showcase Pages go here:
Announcing LinkedIn Showcase Pages
Creating a Showcase Page
Showcase Page Features