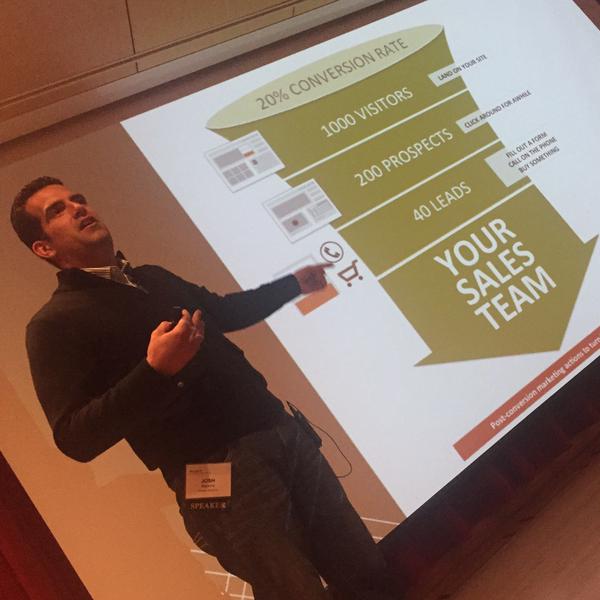 One of our Founding Partners, Josh Becerra, was asked to "drop some knowledge bombs" at MIMA's Tactics-in-Twenty event in May. Josh shared the stage with Nina Hale, Founder of Nina Hale Inc. and Christina Lefebvre, Marketing Automation Consultant from Antenna.
The audience must have liked what they were hearing based on the flurry of Twitter activity that ensued!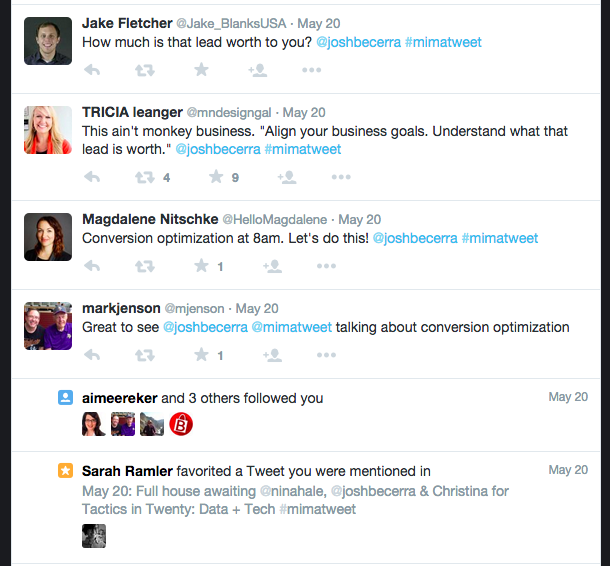 The trio was asked to provide the audience with tangible take aways, rooted in strategy, that the audience could bring back to the office with them. Nina provided an overview and spoke about how to attract quality visitors, Josh spoke about conversion optimization, and Christina spoke about Marketing Automation.
Here is the slide presentation that was used that morning.
Thanks for the invitation MIMA!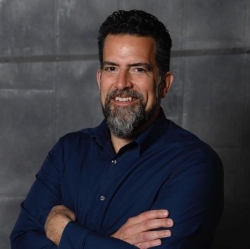 Latest posts by Josh Becerra
(see all)