Making your blog topics relevant to your customer personas is key to driving engagement and eventually conversions. But how can you tell if your posts are on topic? We came up with a few ways to track the pulse of your blog and ensure that your content is targeting the right audience.
Ask Your Readers
This idea is so simple that it often gets forgotten. The quickest, and easiest way to check the pulse of your content is to ask for feedback on the posts. There are a few ways to elicit this useful feedback:
Email – Simply send out an email asking what people think of the recent blog topics. Or get more advanced and send out a poll in the email. You can ask for feedback on specific topics, posts, or about the opinion of the blog in general.
Social Media – The best way to get quick and honest feedback is through social media. One example would be posting a poll on Twitter to your followers. You can let the poll run for as long as a week, with the results immediately available afterward to you.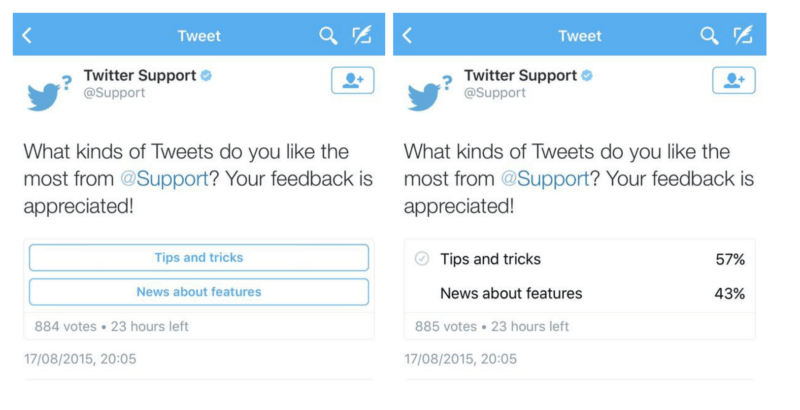 In Person – B2B companies should take advantage of their strong relationships with clients and ask them for feedback. If there's something especially important to them, you can even promise to post about it in the near-future.

Monitor KPIs
A more technical approach to validating your blog topics is to monitor the key performing indicators. Many of these can be tracked in Google Analytics. Again, you should monitor the blog as a whole and also segment by category and individual post. The most important KPIs will differ based on what's important to your company, but common indicators of performance are :
unique pageviews
bounce rate
average views per post
conversions
shares
comments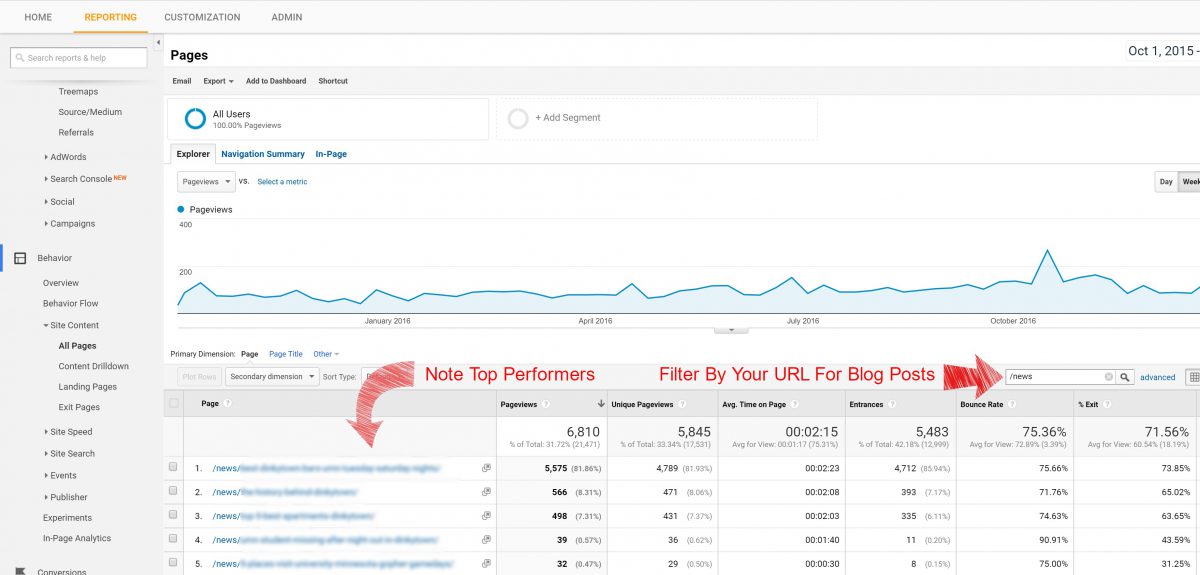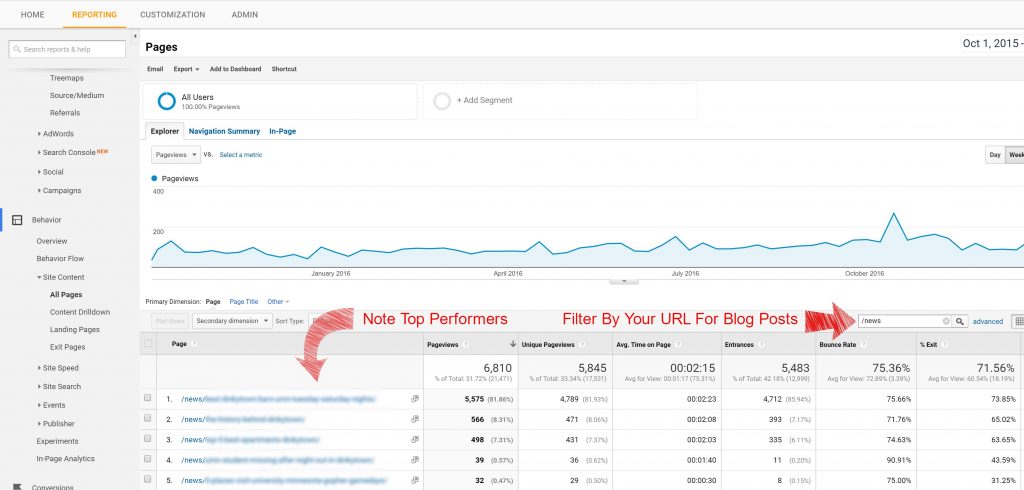 Build Off Best Performing Content
Once you have analyzed the KPIs above for your blog, you should be able to determine what content is performing best for you. Take this information and leverage it by creating similar content, or by updating and building off of the successful posts in the past. A few common ways to build off successful posts are:
Date-based ("… in 2017")
Deeper-dive (Let your readers know you are going even more in-depth)
Natural Progression (What can we do with what we learned last time?)
Different Industry (For B2B – repurpose the content for a different target audience)
Monitor Competitors
One last way to validate that your blog posts are on topic is to monitor competitors' blogs. There are many tools out there to accomplish this, but manually researching your top competitors is often just as effective (though it may take more time). You can automate some of these manual processes by subscribing to RSS feeds or signing up for google alerts when competitors come out with new content.