Augurian would like to thank all of our clients, partners, collaborators, friends and family for a wonderful year! In 2016 we grew our team with Derrick and Shinhee, we got new digs and we had some fun!
Our most recent fun was our 1st Annual Holiday Triathlon. Consisting of 3 disciplines:
1) Ping Pong
2) Darts
3) Archery on the PlayStation Move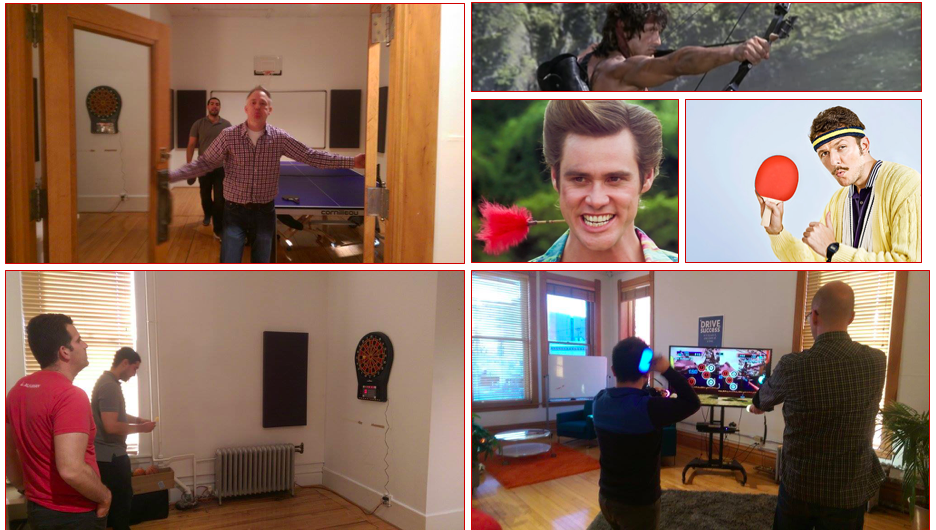 Augurian holiday parties aren't about sitting around sipping eggnog and making small talk. We're all about getting the blood pumping and those competitive juices flowing. Here are the final results:
Ping Pong Champ = Micah
Darts Champ = Zack
Archery Champ = Chris
Overall Champ based on points system = Micah
The Triathlon was followed by a gift swap which consisted primarily of high-tech Nerf guns. Needless to say we are locked & loaded for 2017!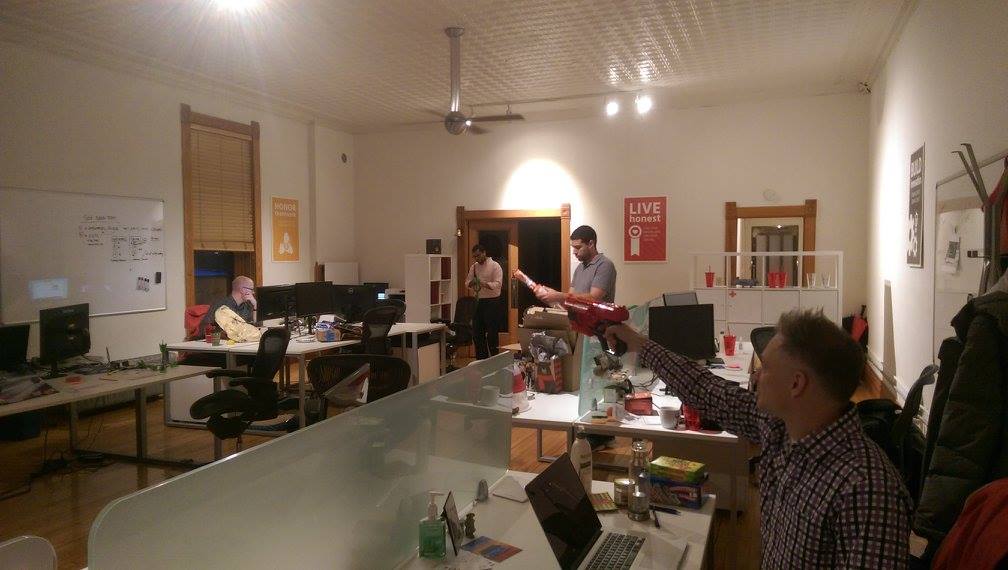 Happy Holidays & Happy New Year to all! Let's make 2017 great!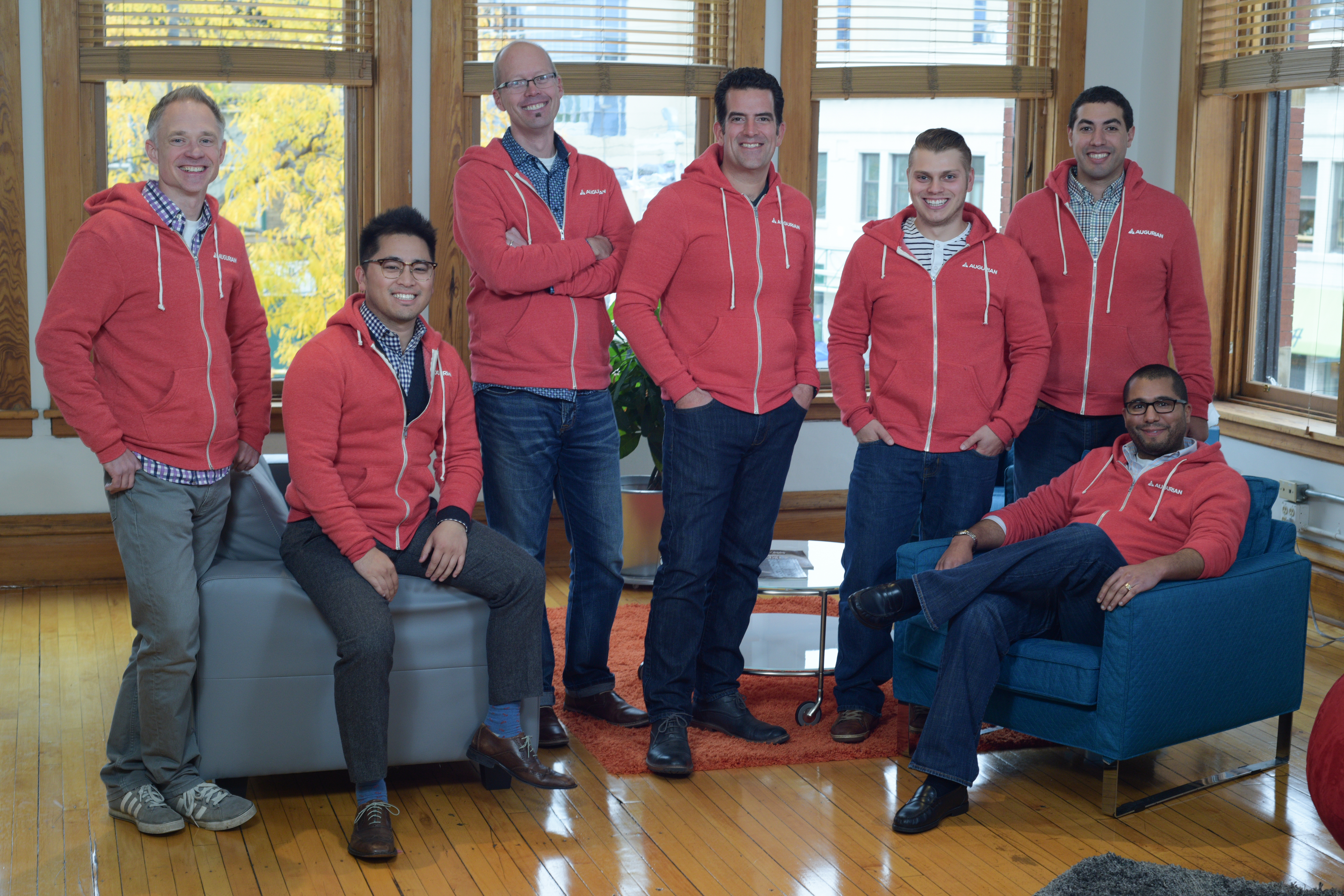 – Colin, Shinhee, Zack, Josh, Micah, Derrick & Chris