Have you been paying attention to the growth in ad-blocking software? Have you thought about how this might shape your digital marketing strategies in the future?
A number or articles have been written about how Ad-Blocking software is slowly becoming more and more ubiquitous. One of the best articles we've seen was in the New York Times, entitled "Rise of Ad-Blocking Software Threatens Online Revenue".
At a high-level the article points out that:
1) Many of the world's largest Internet companies, like Google and Facebook, rely heavily on advertising to finance their online empires.
2) In the U.S 2.2% of users currently use ad blockers on there smart phones, compared to 36% in Asia.
3) Experts fear it's only a matter of time until this trend reaches the United States and starts to cause problems for Google, Facebook and others.
4) Apple is trying to encourage this, making ad block software a part of their new iOS9. While they claim this software improves page load speed, most see this as a thinly veiled attempt to begin to blocking rivals of advertising revenue.
e-Marketer is reporting different percentages for ad-blocking use across devices: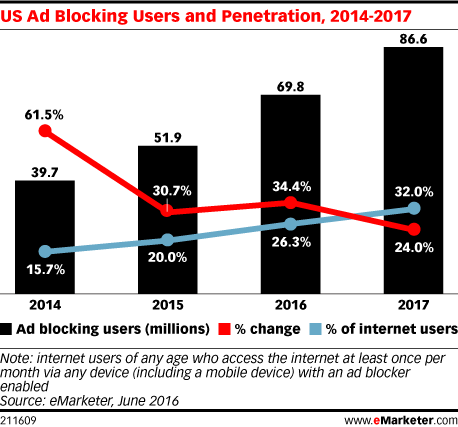 As of May 2016 it seems that only 9% of Agency Professionals see ad-blocking software as a major concern.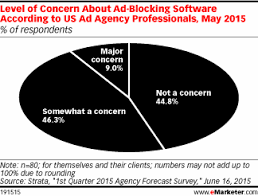 At Augurian – while we're confident that the ecosystem will adapt and other opportunities will arise, we also believe this trend is a clear sign that investing in Organic Search must continue to be a priority for brands and businesses who want to be successful once we start seeing significant growth in ad-blocking software usage in the US.