Tags have been used by digital marketers for quite some time to automatically capture and collect data about website users and what they are doing once they are on-site.
Up until now, the problem has been that – in order to get Tags imbedded into a website – a marketer either had to be able to manipulate the webpage source code (like a web developer would) or they had to depend on the Webmaster to get a Tag installed properly in the source code.
The problem with depending on the Webmaster (no offense all you Webmasters out there) is that they are busy people and getting some marketer's Tag placed on the site to track and event or click never is a priority. So getting new Tags on site or updating existing ones was cumbersome to manage and could delay campaigns by days, weeks, and months – all the time you are losing valuable time and data.
Google Tag Manager puts digital marketers back in control and it is really easy to use! You can quickly set up Tags to measure virtually anything. All you need to do is get one single piece of code installed once on the site. Then you update all your Tags using Tag Manager instead of having to edit site source code.
So, for us non-technical people who don't know how to code – Google Tag Manager is awesome! Here is a video of how to set up Tag Manager to listen for a specific link click on your site.
If you need more reasons to give it a try – take a look at these Features & Benefits:
Google Tag Manager Benefits
– Deploy new tags in minutes
– Reduce reliance on IT
– Ensure tracking is correct
– Easily modify tracking
Google Tag Manager Features
– Free
– Supports Google and 3rd party tags
– Flexible
– Ensures accurate data
– Reliable and fast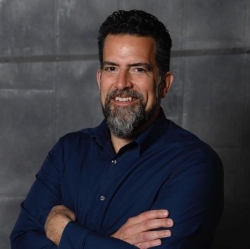 Latest posts by Josh Becerra
(see all)