We tell all of our clients and anyone else who will listen that "a website should always be in BETA", it is never a finished product. Businesses that are serious about improving the ROI of their websites are always tweaking and testing ways to get a higher percentage of their visitors to convert. Recently I ran across an awesome graphic that does a great job at illustrating what this looks like.
They call it "Evolutionary Website Redesign":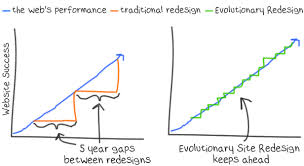 The vast majority of businesses redesign their website every 3-5 years. These major overhauls are not only more expensive than the evolutionary approach, many times the major overhaul doesn't take into consideration what is working – throwing the baby out with the bathwater. The result is a website that is completely on brand, shiny & new and up to the date with the most recent web standards…BUT…sometimes the new site will underperform compared to the predecessor. To avoid all this additional cost and the underperforming abyss that you may find yourself in with a new website – commit to Evolutionary Website Redesign.
If you need help with the process of tweaking & testing (something we call Conversion Optimization) just give us a jingle.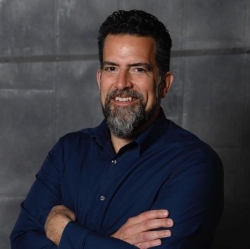 Latest posts by Josh Becerra
(see all)