It appears that as of today, North Dakota has been taken off the "Facebook map".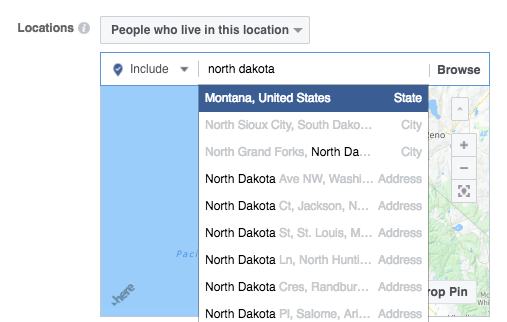 Facebook advertisers woke up to find what is presumably a curious glitch with Facebook targeting options. The potential glitch was first recognized by Augurian on August 16th.  For some users, the state of North Dakota no longer appeared as a targetable option for Facebook campaigns.
While users are still able to target North Dakota residents via radius targeting, no explanation has been given for why targeting the whole state is no longer an option.