Do you know the secret to increasing website conversion rates? Understand your visitors, users, and customers, and give them what they need.
In today's world, online traffic can be hard to come by and sometimes inconsistent. If you are unable to get visitors to enter your conversion funnel during their first visit, the chances of them coming back and performing the desired action are drastically reduced.
This is where you need effective conversion rate optimization (CRO) tests. These tests not only improve your chances of getting more conversions but they also help you in understanding the website's usability and in discovering new growth strategies without needing large increases in traffic.
In this post, we are going to share how one of our Augurs was able to improve the conversion rate and organic traffic for our client's website by conducting a CRO test.
What WAS the Situation?
Our client was experiencing a consistent three month decline in year-over-year and month-over-month homepage organic traffic, conversions, and conversion rate. We observed that valuable content and resources that could help generate leads were placed at the bottom of the homepage. 
According to a recent study that only 50% of homepage users across the web reach the 1000 pixel mark on the page.  So we knew that most users weren't seeing the content located at the bottom of homepage and we wanted to test to see if by moving this informative content further up the page, we'd see improved conversions. 
Another user behavior study showed that "the most viewed area of a page is just above the fold, at about 550 pixels, with just over 80% viewership." So by moving this rich content near the fold of the page, it would be more visible to users and have a better chance of getting clicks.
After the initial assessment and research, we decided to conduct a CRO test to prove our hypothesis. We wanted to see if moving the content resources near the fold of the homepage will lead to an increase in goal completions and click through rates.
What We Did?
According to our hypothesis, most users were not able to see the available content since they were not reaching the bottom of the homepage. To rectify this, a google optimize test was set up in which a variant of the homepage was created with the content resources placed near the fold of the homepage.
Homepage with content resources near the bottom (Control)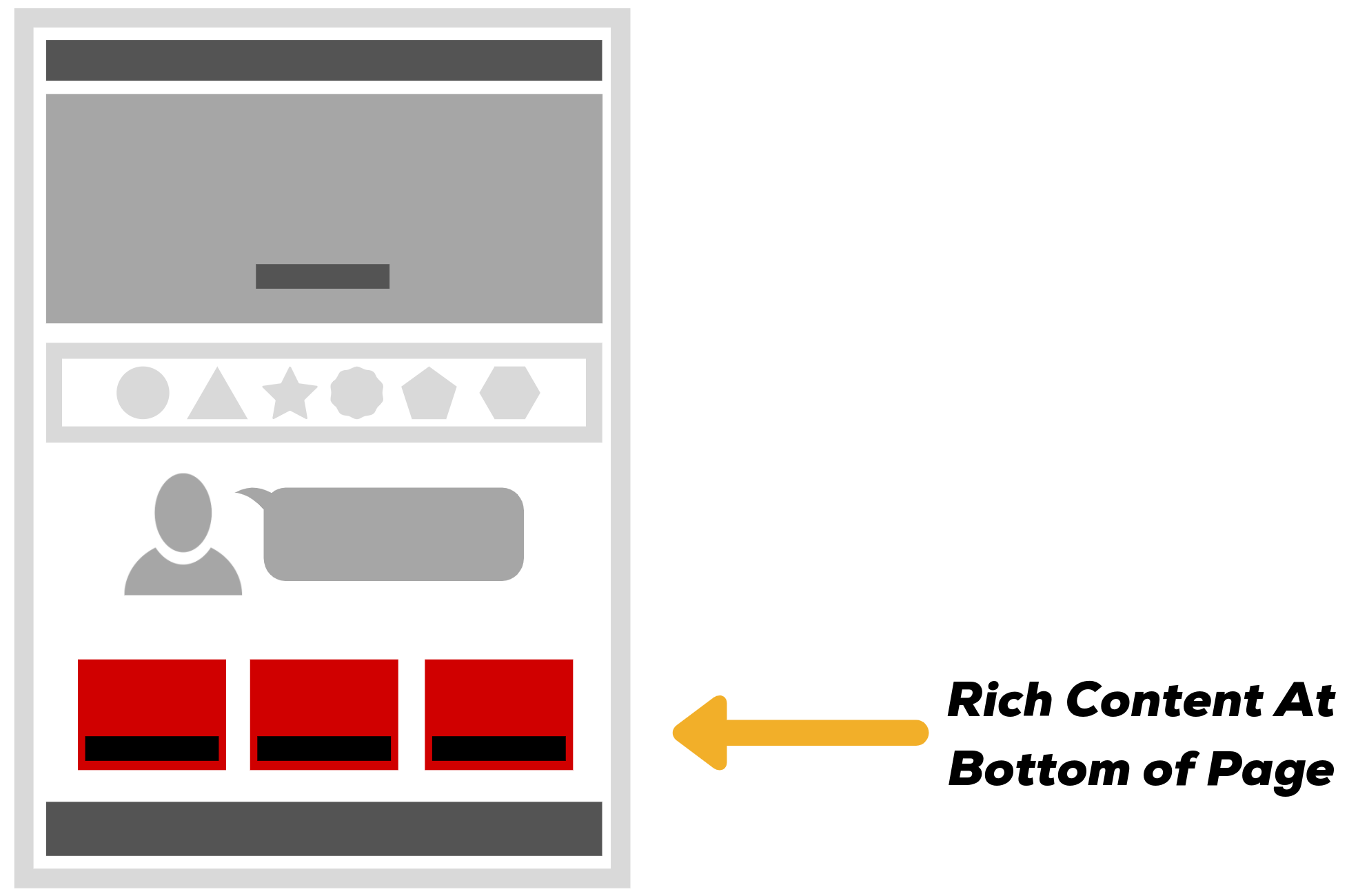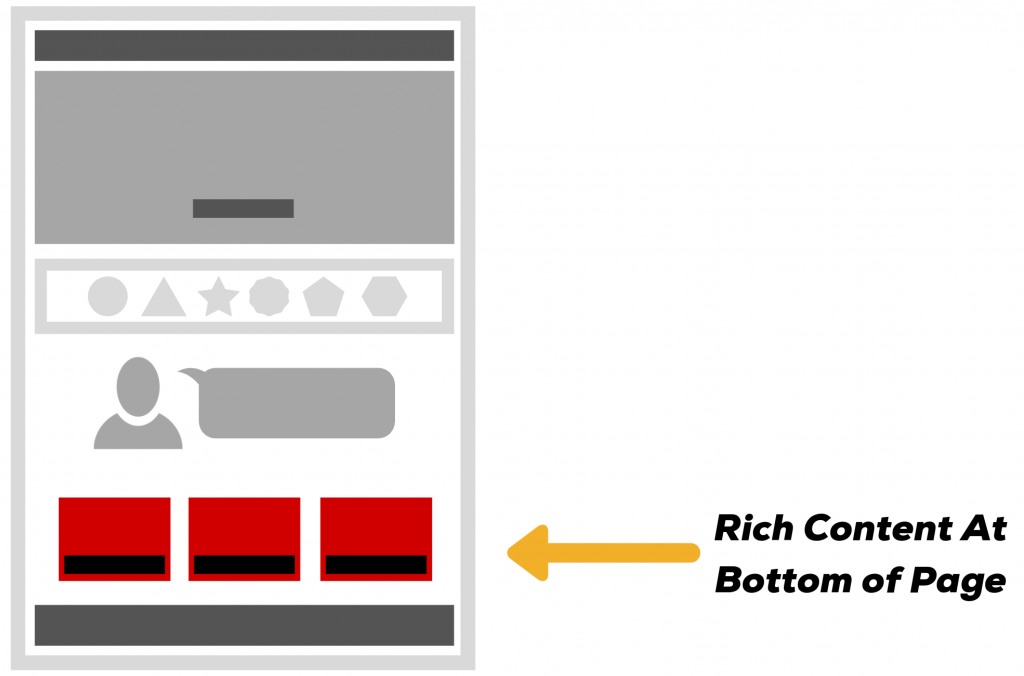 Homepage with content resources near the FOLD (Variant)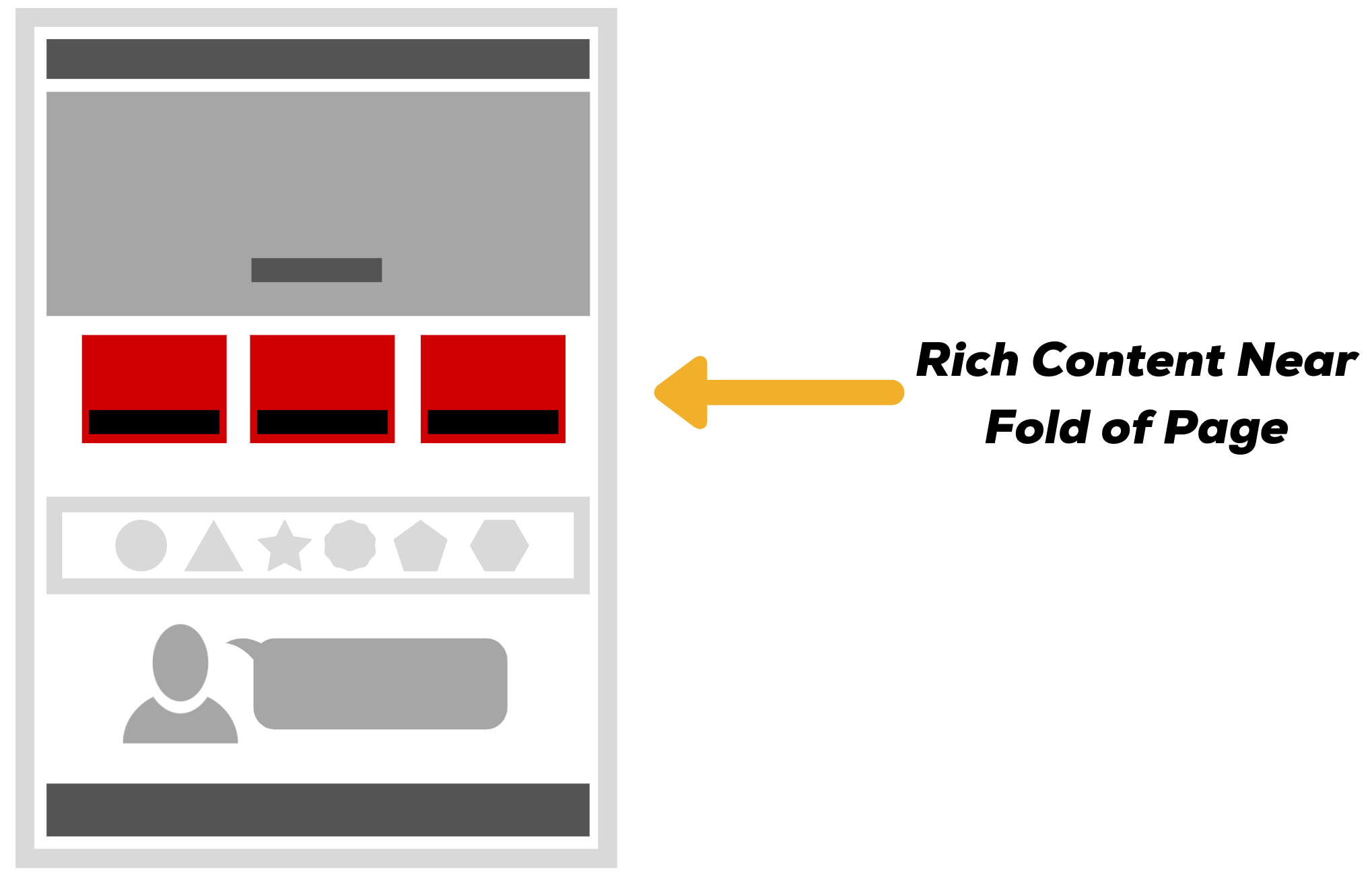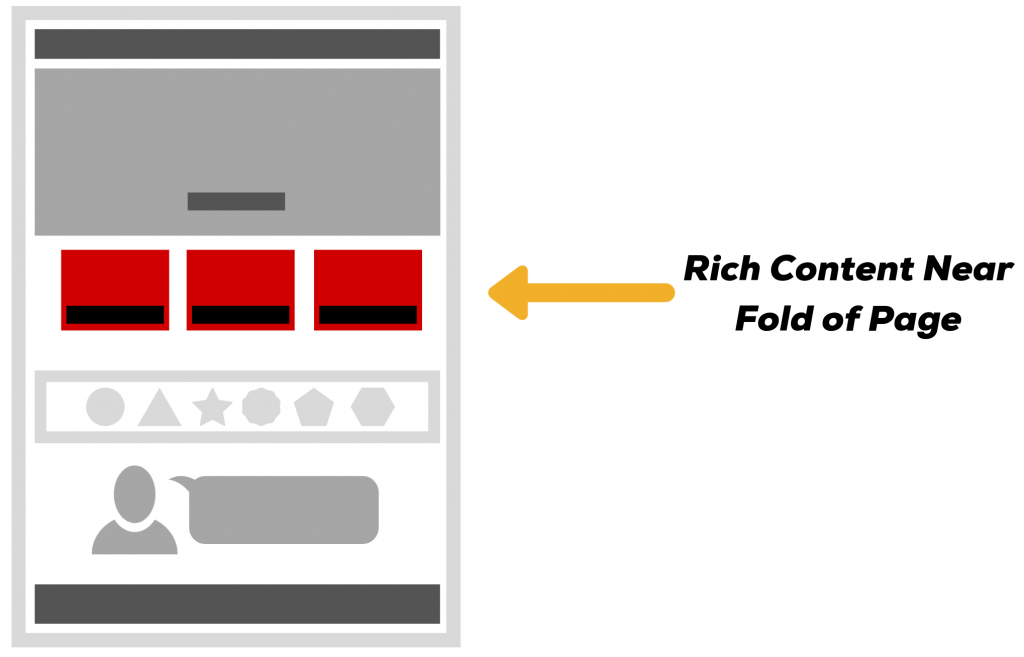 Both variations of the homepage had the same featured content. The traffic was split 50/50 between the two and we made sure that all traffic sources and mediums were included in the CRO test.
We then let the test run for two months.
The Results
Within 7 weeks of running CRO test, the variant version of the homepage generated 83.33% more overall goal completions than the Control version.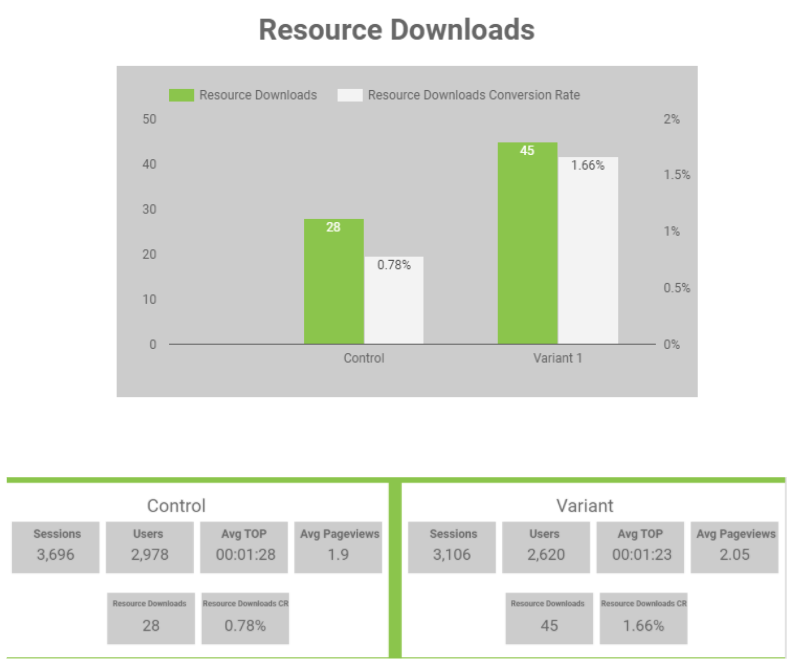 The new homepage conversion rate was 2.65% while the overall conversion rate for the variant homepage was 108.66% higher than the control homepage.
With the implementation of this change to the homepage, based on client's current lead-to-close ratios the increased homepage conversion rate will drive 1 new deal paying for approximately 6 months of Augurian's SEO retainer.
Experiment Site usage:

Experiment Site Conversions:

Goal Completions: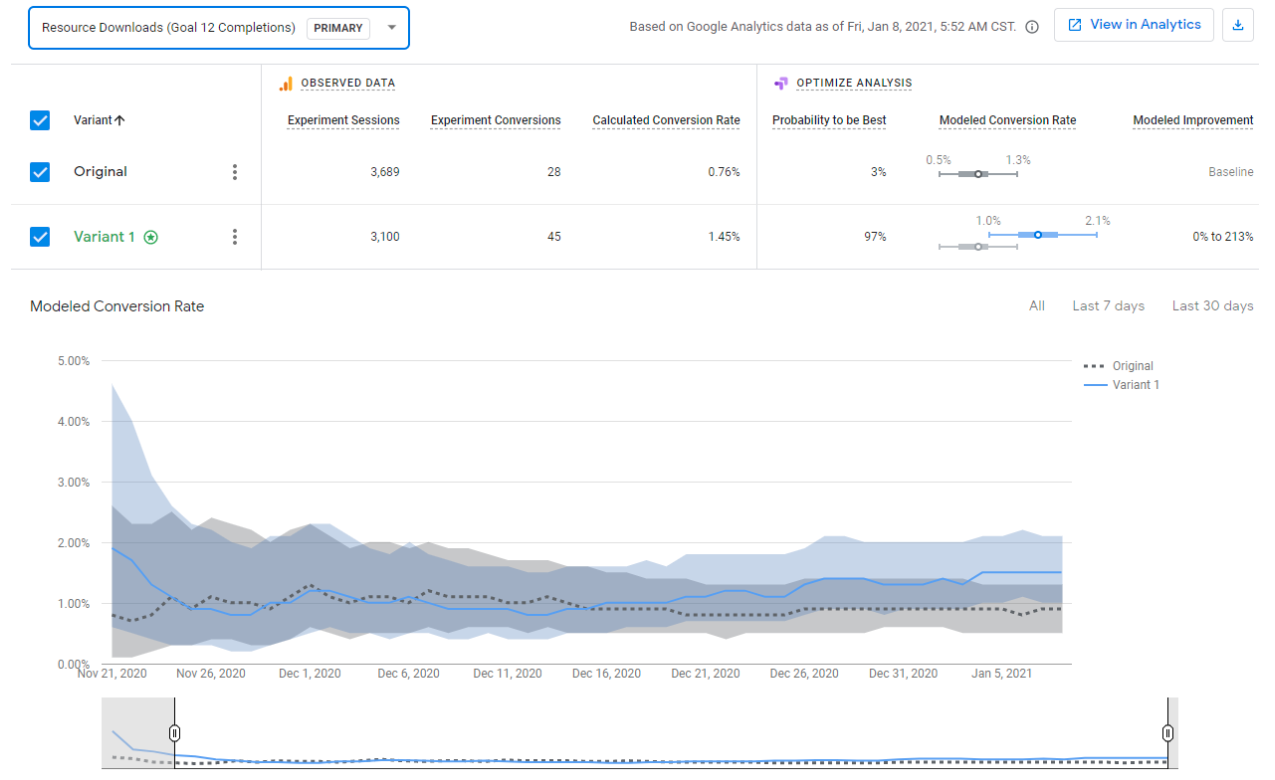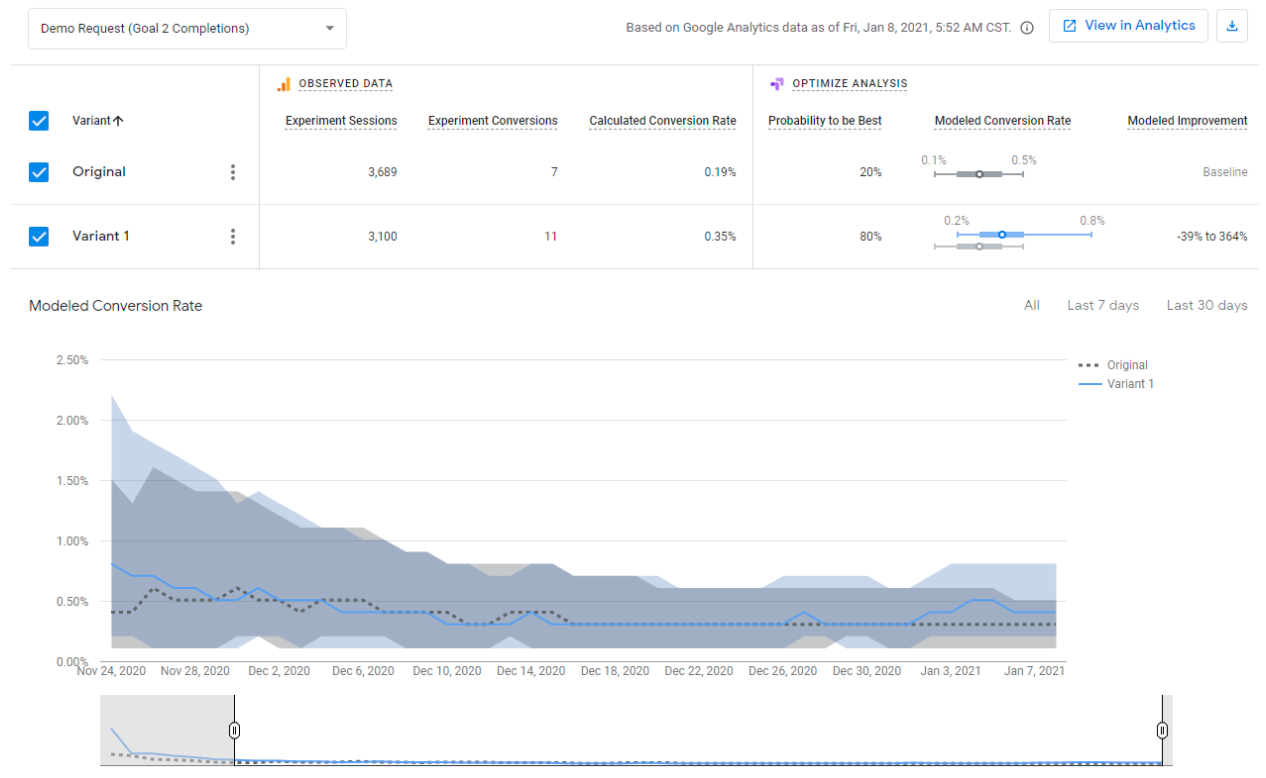 Conclusion
There are couple of takeaways from this case study:
Good content placement is an important factor to determine whether

users will see or interact with content or call-to-actions.

Content and call-to-actions placed above or at the fold of the homepage generate better results and drive more leads.

Easily understandable and intuitively organized content can also impact the

conversion rate for a lower funnel Call-To-Action (as it did in our case).
Researching, experimenting and data analytics are very important tools in marketing. Although changing the position of content resources may look like a low effort task but it involved a lot of research and testing. Results obtained from this research and experiment had a huge impact on the return on investment for the client.
Are you looking to get more out of the current traffic that is coming to your site? Our CRO experts can help. We will implement strategies that will grow your audience, build brand awareness and improve lead generation. Contact us to learn more.