In their Spotlight on Best Practices: An Insider's Guide to Effective LinkedIn Campaigns – LinkedIn published a number of awesome examples of how you can significantly improve results by A/B testing on LinkedIn.
No matter how data-driven your marketing strategy is, there is always room for improvement when it comes to squeezing more conversions out of your ad spend and i've never met a marketer who doesn't want to improve their cost per acquisition.
So let's take a look at what A/B testing on LinkedIn can look like:
1) Test Your Post's Character Length
In this A/B test LinkedIn achieved an 18% increase in engagement with a shortened headline.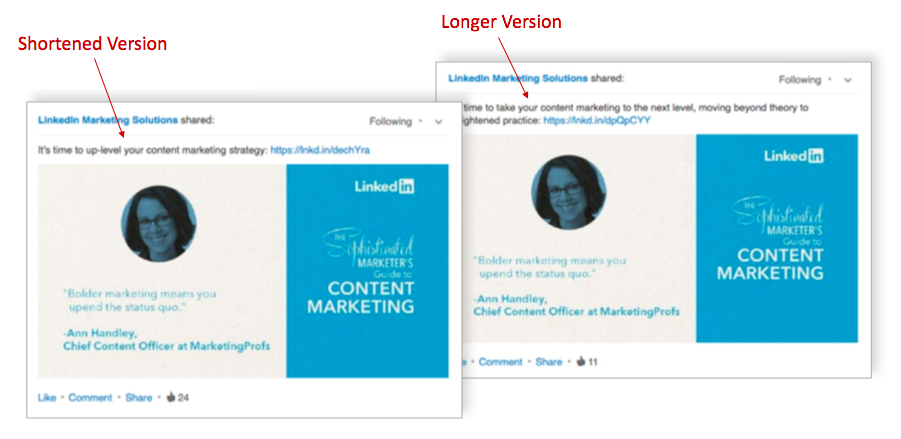 2) Test Using Data In Headlines
In this A/B test the headline citing a statistic achieved a 37% higher CTR and 162% more impressions.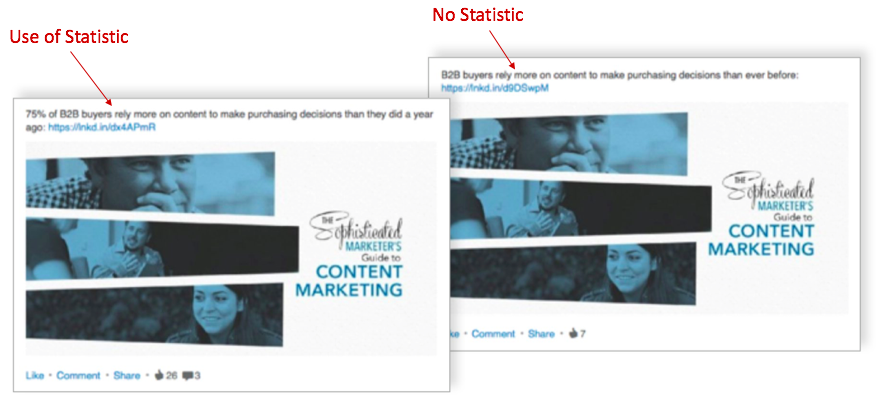 3) Test Using Images With People
In this A/B test the ad with the image of a person generated significantly better results with a 160% increase in CTR.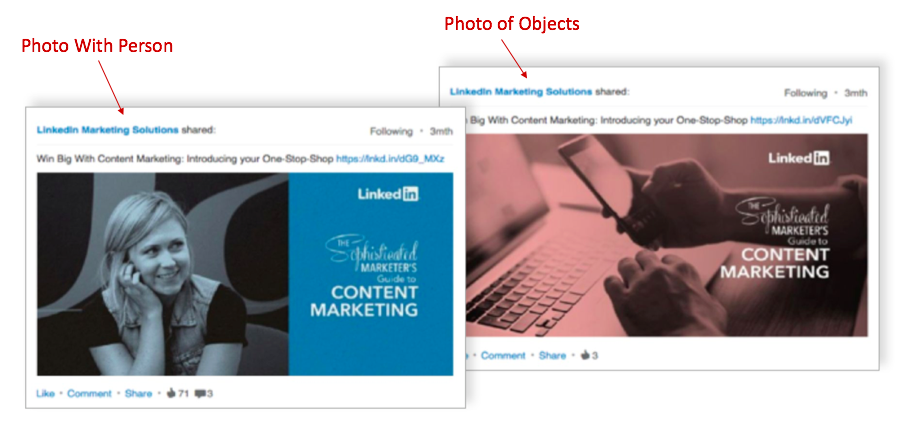 4) Test The Language You're Using
Here they A/B tested using the word "Guide" vs. "eBook" to describe the download. This seemingly insignificant change resulted in a 95% increase in CTR, and 50% increase in impressions.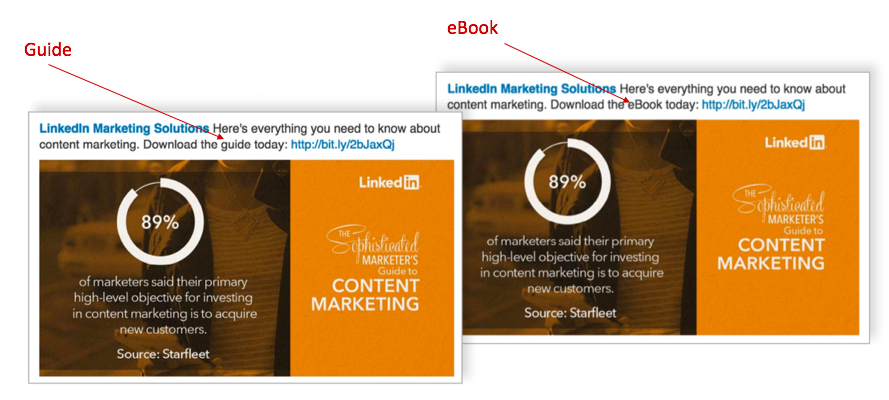 5) Test The Creative You're Using
Simple changes in the creative can also improve results. Here the creative with the subject looking at the Call to Action (CTA) boosted click throughs by 89%.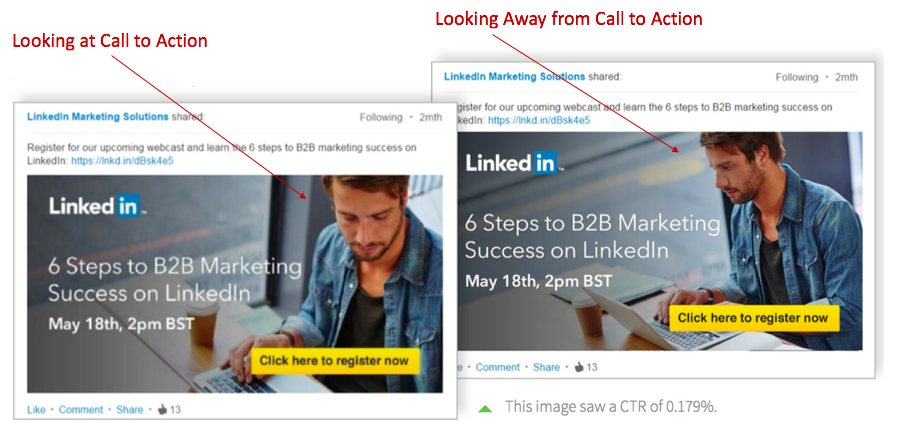 That's just a couple of ways you can A/B test on LinkedIn. If you want more information on A/B testing read How To Accelerate Your Sales With A/B Testing.