If you are a digital marketer and haven't heard about GA4, the deprecation of Universal Analytics, and the impacts that this will have on the digital tech stack of the majority of companies, I am both amazed and concerned for you. Google announced in early 2022 that their new analytics platform, Google Analytics 4, will replace Universal Analytics (the gold standard of website analytics since the early 2000's) in July of 2023!
How GA4 will impact Paid Media
This transition represents one of the biggest changes to the digital marketing landscape in the last 10+ years. Our teams here at Augurian have been busy taking this in stride and getting GA4 properties set up for our clients, and starting to integrate this platform into our day to day. We wanted to share 5 ways that GA4 will impact Paid Media, in order to prepare advertisers for the impending forced change!
Learn about how we can help you measure your paid media with GA4 Services.
Let's get started…
1. Less standard reporting, more tailored explorations
Analysis done by practitioners within GA4 will change in a major way. In the past, Universal Analytics users would browse different sections, reviewing and filtering different pre-made reports to analyze the data the way they needed. This puts the responsibility on Analytics to have a report that will help tell the story that you need. This is fine for some, but for advanced marketers that want to tell a more compelling story, it leaves something to be desired.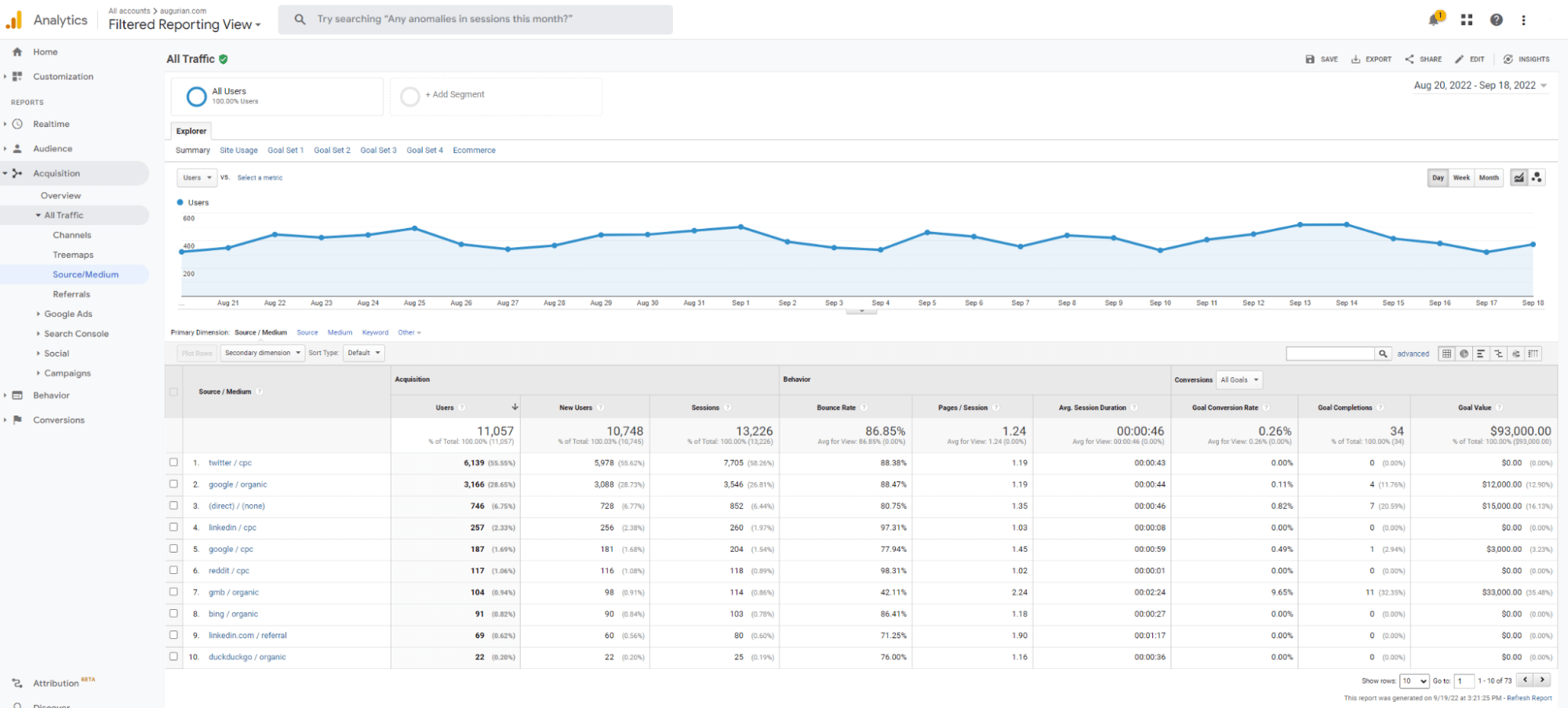 Google Analytics 4 brings a self guided navigation to the table, where users can use the "Explore" section to leverage templates or blank explorations to customize their analysis. Segments, Dimensions, and Metrics are drag-and-drop into a free form visualization. These customizable explorations can be stored for future analysis. This will allow for companies to create customizable explorations that can support the stories that they need to tell internally. It can also save time by allowing for stored filterable reports, which was something that was not as functional within Universal Analytics.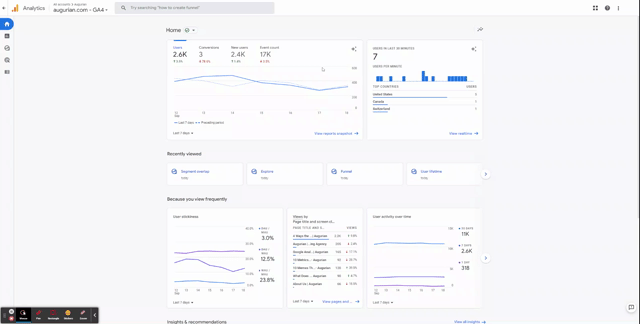 This change will put pressure on advertisers to be more thoughtful with reports to create visualizations that support in telling the story of your business. This setup will take more work in advance, where the baseline reports will not be available right away. Google does support a template gallery, and has some templates available, but not to the extent of Universal Analytics.
2. Audiences will need to be remade, and don't forget about Predictive Audiences!
Audiences within Google Analytics 4 behave much the same as they do in Universal Analytics. These audiences are able to be created and imported to Google Ads for use in remarketing and reporting once the accounts are linked. That said, there are some value adds that Google Analytics 4 will bring to the table above what currently exists.
The biggest value add is the addition of predictive audiences. These audiences are exclusive to Google Analytics 4, and include at least one condition based on a predictive metric. Google Analytics 4 includes some base templates for these audiences, such as:
Likely first-time 7-day purchasers
Likely 7-day churning users
Predicted 28-day top spenders
Likely first time 7-day purchasers
Likely 7-day churning purchasers
Each one of these templates can be edited to create custom predictive audiences for use. These predictive audiences, and the similar audiences tied to them once imported into Google Ads, can help supercharge your awareness and upper funnel tactics in a way that Universal Analytics cannot.
Our team strongly encourages you to start creating audiences now, even before you shift to working in Google Analytics 4 (which you should be prioritizing.. More info here). Get in there and build relevant audiences today to give them a chance to populate and be ready to use them in the future. Leverage the templates (demographics, technology, and acquisition), and suggested audiences based on your website type (lead gen vs shopping) to improve the efficiency and ease of audience creation. As a reminder, data will not populate in audiences retroactively, so get building!
3. Data limits have been introduced to GA4, and it will cause issues.. [Action Required]
Data retention was something that came standard within Universal Analytics, but it represents potentially the biggest headache and operational challenge facing marketers with this transition.
The change that has taken the digital community by storm is Google Analytics 4 limiting data retention to 14 months. This forces companies to put in place data processes that will help retain years of historical data. Data warehousing solutions such as BigQuery need to be explored to not lose historical context beyond 14 months.
An immediate tip that all marketers will need to do is update the settings within Google Analytics 4 to change standard data retention from 2 months to 14 months to maximize retention from the start. The process of updating this setting is a 5 second endeavor. Just navigate to "Data Retention" under "Data Settings" within your property settings. Toggle "Event data retention" to 14 months and you're good to go!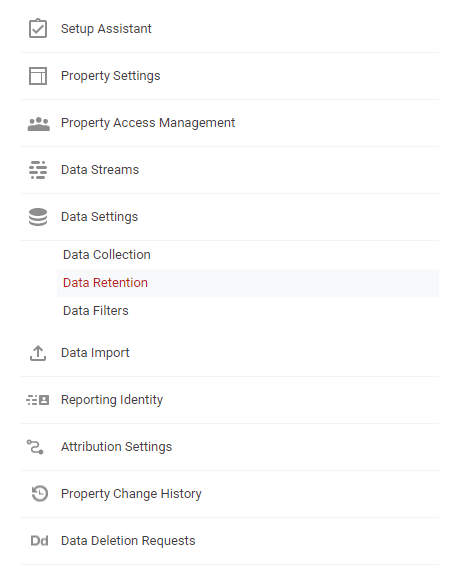 4. Metrics and data collection is changing
Marketers should be aware of the changing of certain metrics and data collection within Google Analytics 4. Universal Analytics has been the primary analytics platform for years, and the impact that this has had on reporting and how we communicate digital metrics is massive. As GA4 becomes the new standard, we will have to re-learn how data is collected, as well as understand the nuances between metrics in different platforms.
As shown below, a primary difference in this data collection is tied to how "hits" are captured. Universal Analytics had many different hit types depending on what was happening. For GA4, this has shifted to solely be event-based.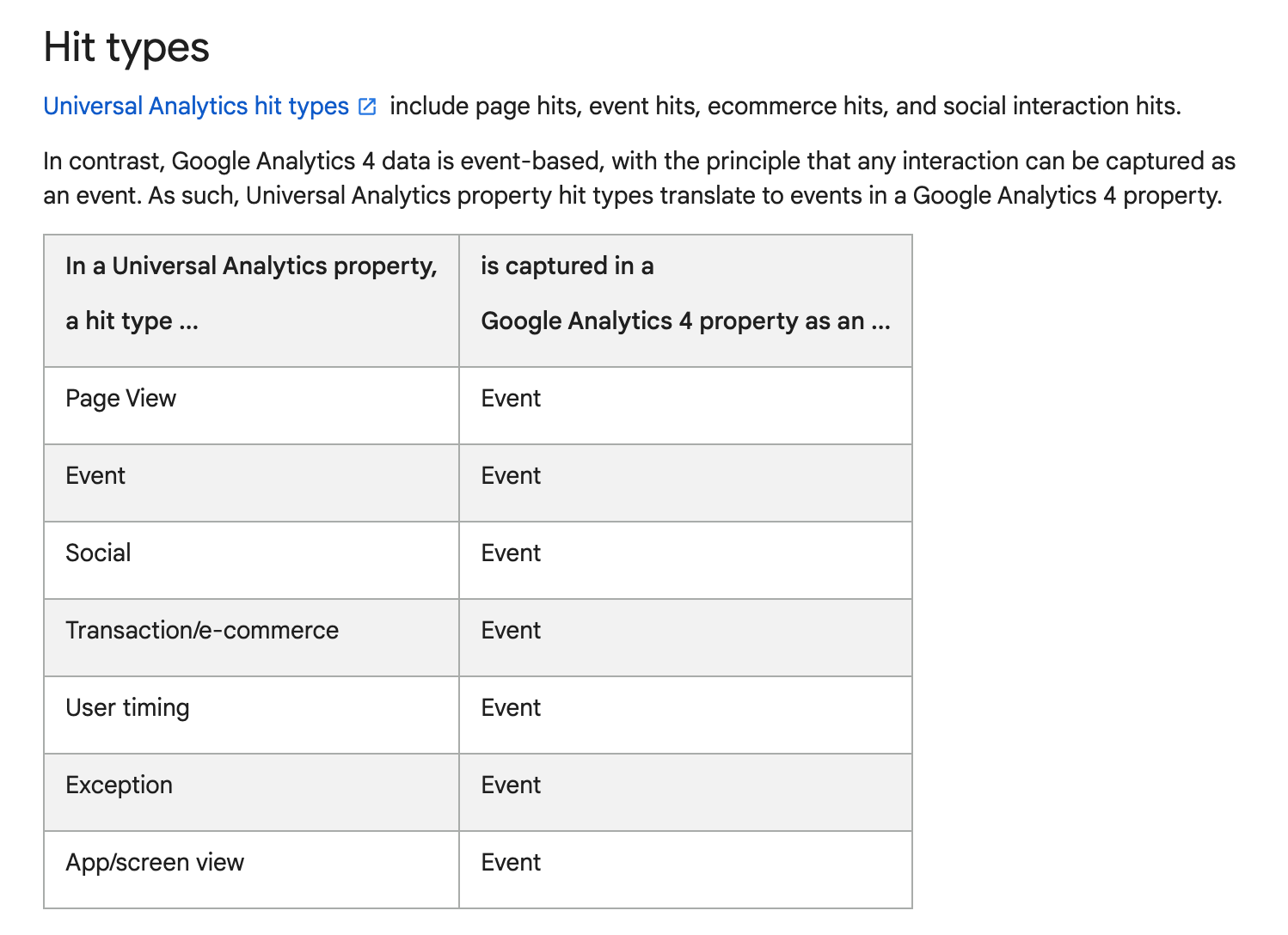 Likely, GA4 and Universal Analytics will not match perfectly. How metrics (such as users, session, and bounce rate) are calculated will not be exactly the same, so advertisers can expect to see minor differences in the data. In addition, how conversions (aka Goal Completions) are tracked has changed entirely. GA4 will work with "conversion events," which falls more in line with event tracking from Universal Analytics.
5. Anomaly Detection can be a lifesaver for marketers
One last feature that has already paid dividends for our clients is the Custom Insight and Anomaly Detection feature. This allows for GA4 properties to have custom insights tracked that align with important company goals, and even take that one step further and analyze when there are anomalies within this data. This anomaly detection will send specified users an alert to their inbox when specific custom insights index higher or lower than what would be a real expectation.
Some example custom insights that we have used for our clients for anomaly tracking are:
Anomaly in daily event count
Anomaly in daily users
Anomaly in daily views
Anomaly in daily conversions
Anomaly in daily revenue
These custom insights can be set up with differing timeframes (hourly, daily, weekly, monthly), as well as have conditional requirements that determine if we are flagging just an anomaly, or if we are looking for other metric conditions (% increase/decrease, greater than or less than etc.). This provides a high level of flexibility that allows for advertisers to customize insights to their specific needs.
We have already seen this benefit for our clients by alerting our team to issues with tracking and the website within hours of the problem arising. The automated insights also allow for us to easily pull wins and do analysis on initiatives we are enabling for clients, which saves management time and increases speed of impact.
Get Ahead of the Curve with GA4 and Paid Media in 2023
Google Analytics 4, while still being fine-tuned, is starting to show real standalone value for digital marketers. Despite early challenges, there are many benefits of GA4 to unlock. Our team here at Augurian is dedicated to getting things set up and providing value for our clients ASAP, especially with the July 2023 deadline date.
If you or your clients are struggling with getting GA4 up and running, or you don't know where to start when it comes to the massive shift from Universal Analytics to GA4, Augurian can help you make sense of it all. Explore our guide to GA4 implementation services to find out how we can help.