Meditation is having a moment right now. With most of the world currently at home, there's been an influx of interest in hobbies and activities that can be done from the comfort of your own personal abode. As both a cheap hobby and always-available coping mechanism, meditation is perfectly suited to fill some of that extra time that everyone suddenly has available. The data shows interest in this mind-expanding practice has exploded too – search volume for meditation has hit an all-time high on Google.
If you're feeling more anxious than usual right now, know that you're not alone – and that you're not helpless! Meditation is an easily accessible mental health tool that you can practice from anywhere to help restore inner balance and promote feelings of happiness. Don't just take my word for it; Studies have shown meditation can reduce feelings of anxiety and depression and even increase feelings of empathy and compassion.
With Mental Health Month happening right now, there is no better time to try out meditation and focus on your mental health than right now. To help you get started with your meditation practice and reap the benefits of this brain-boosting activity, we've rounded up a list of the best meditation apps for beginners.
Read on to discover which one is right for you so you can get your zen on today.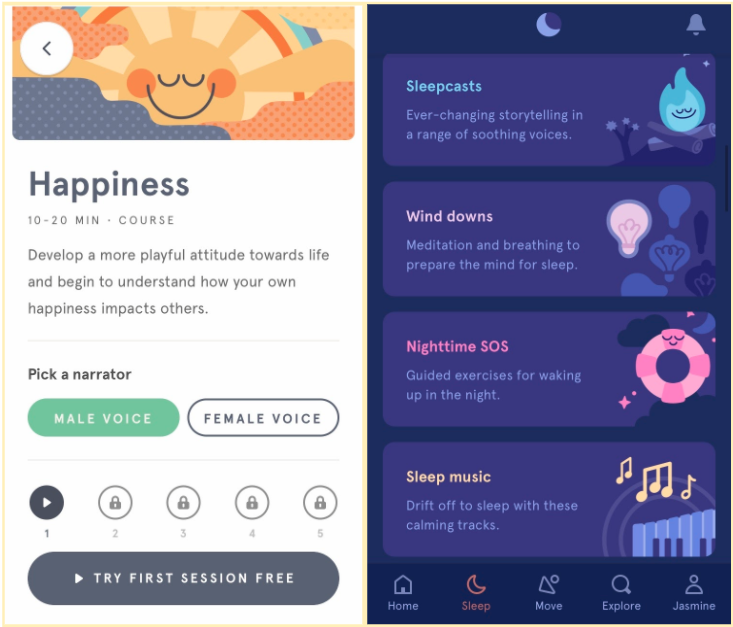 Known For: One of the most well-known mindfulness apps, Headspace stands out for its simplicity. With guided courses for every emotion and level of experience, Headspace makes it easy for anyone to pick up a meditation practice. Whimsical illustrations and soothing voices guide you through common techniques that will help you make the most of your meditation. The app also includes a plethora of sleep-related resources like dreamy soundscapes, as well as daily fitness plans with instructor-led workouts.
Pricing: Headspace is free to download, but most features require a subscription, which is available for $12.99/mo.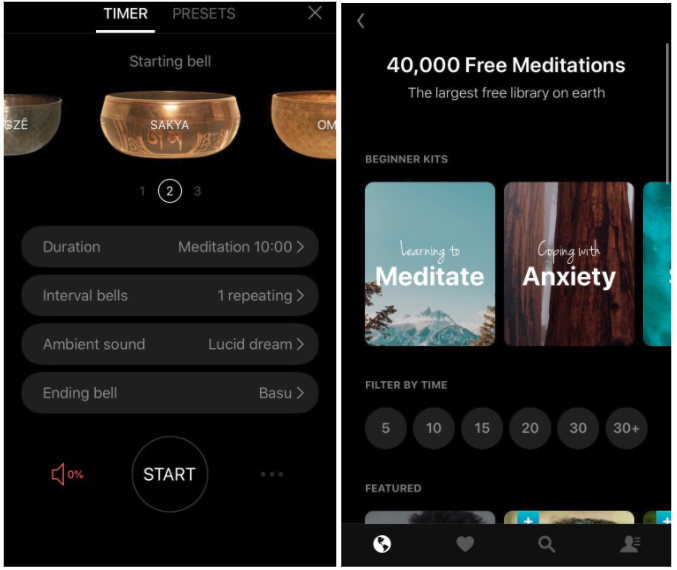 Known For: With over 30,000 completely free meditations, Insight Timer is known for being the best free meditation app out there. You'll find meditations suited to helping you deal with all kinds of emotions and life situations on the Insight Timer app. The app also features talks from some legendary teachers (like yogi Sadhguru) and a customizable timer with relaxing nature sounds and interval bells.
Pricing: The free version of Insight Timer will get you access to 30,000+ meditations from teachers all across the world. If you're looking for more structure to your practice, the paid version offers courses of various lengths at $9.99/mo.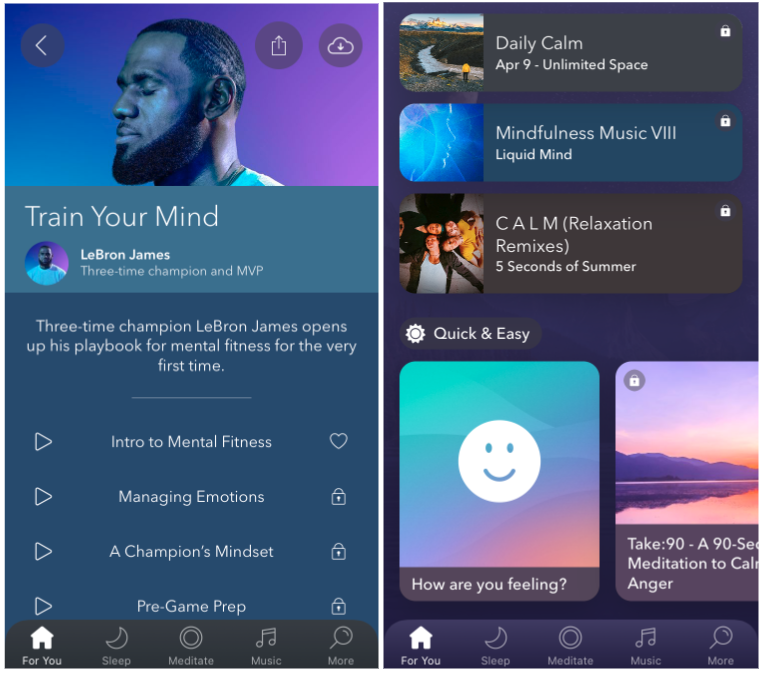 Known For: The top mindfulness meditation app on the Apple app store, Calm has made waves in the meditation world. The Calm app offers a wide variety of top-notch meditations at various lengths, making it great for those who like to mix it up and explore in their meditation practice. The app also offers exclusive guided sessions and sleep stories led by celebrities like Matthew McConaughey and Lebron James.
Pricing: Though the app is free to download and there are some options available for free users, the best features of Calm require a subscription. Calm offers a subscription option for $69.99/year.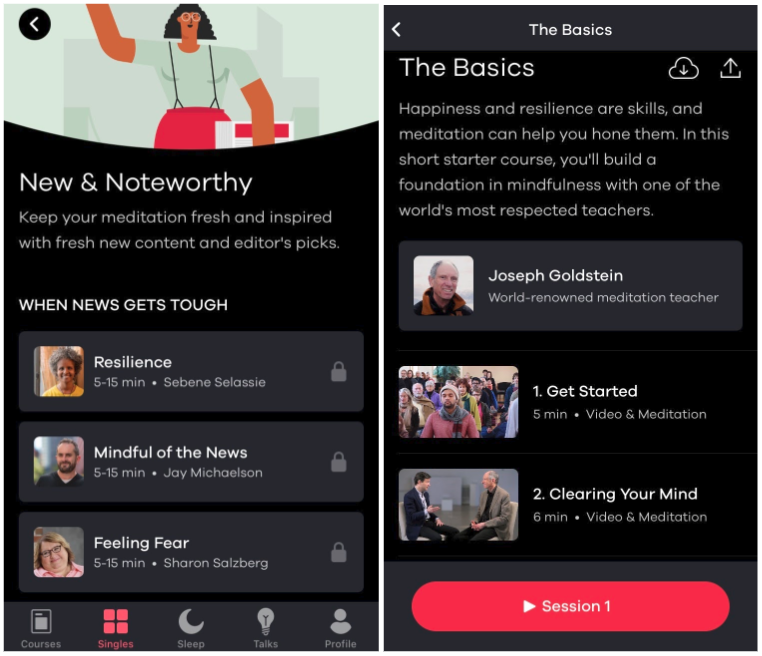 Known For: Started by ABC news correspondent Dan Harris, Ten Percent Happier is "meditation for fidgety skeptics." Harris' concept behind the name is that regularly practiced meditation can make you 10% happier – and who wouldn't welcome a little more happiness in their life? The app features meditations from world-renowned mindfulness teachers (hello Sharon Salzberg and Jeff Goldstein), and new content is made available daily.
Pricing: Free users have access to a library of basic guided sessions as well as Dan's 10% Happier Live series, which features interviews with celebrities on how they're coping with the current pandemic. Subscriptions are available for $99/year and will get you access to 350+ meditations, personal coaching, and instructor-led courses.
---
Augurian is a digital marketing agency that encourages a culture of balance. Learn more about how our team is observing Mental Health Awareness Month 2020 by following us on Twitter, Facebook, LinkedIn, or Instagram.
Ready to discuss your needs for in-house or agency marketing? Reach out to an Augur and discover how we can help or explore our blog to learn more about SEO, SEM, and analytics.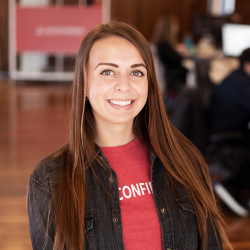 Latest posts by Jasmine Hippe
(see all)