It's time to start talking the language business owners understand – leads and sales.

It seems like every day I read blogs, articles, case studies and whitepapers by pundits and experts talking about the ROI of online marketing.  Lots are theorizing on some obscure metric, which they claim is a good indicator of ROI.  Well, I'm here to tell you that your every-day business owner is tracking two key metrics – Leads & Sales. This is so true that just about any business owner is willing to pay good money to anyone who can get them more leads and or more sales.
The faster online marketers stop promoting soft indicators like "unique visits ", "page views", or "engagement" as indicators of ROI, the better.  Folks we are already moving into Q2 of 2013 – it's time to start talking the language business owners understand – leads and sales.
Here are 3 strategies for getting real website ROI: 
Align online goals with offline goals
Instead of promising clients they will be ranked #1 on Google for their keywords – start by asking what action they want a visitor to take when they visit their website.  Do they want a visitor to fill out a contact us form? Download something? Start a free trial? Watch a video? Add something to a shopping cart and buy it? You need to understand what the #1 goal of the website is. Then quantify what that action is worth to your client. How much is a genuine contact us form submission worth to them? What is the lifetime value of a lead if they turn into a customer? Once you have a goal and know what it is worth you can start to measure performance. Learn from the data collected during measurement and optimize the site so that a higher percentage of visitors reach the goal.
Stop trying to be a marketing guru – become a scientist
I used to love client meetings where a number of people were speculating on which combination of color, images, headlines and copy would generate the most conversions. I loved those meetings because I could leverage my "online marketing guru" status and swoop in and make a recommendation – swaying the group.  But you know what? I was also just speculating – maybe with a keener eye – but it was speculation all the same.  Well, it's been a number of years since I hung up my black "online marketing guru" turtleneck and replaced it with a lab coat. Now, instead of trying to sway the group I just say "ok, let's test that".
Instead of spending a ton of time speculating – try going with the two or three options being presented and run an A/B/n test. At the end of your experiment you will know which variation converted best and you can then work to optimize that version further.  In other words start with a hypothesis, test it, and learn. Then build a new hypothesis and run another experiment. It's all about continuous improvement.
Measure, measure, measure
The blessing of being an online marketer is that everything is measurable – everything!  So if you aren't a Google Analytics wizard yet…then start learning. Google offers a ton of webinars and support to help you get your client's websites fully integrated with Analytics. Set up a number of goal-funnels and start making use of Google Experiments and Google Webmaster.  Information is power. The better data you have the better the insights you will be able to offer to your client – helping them make informed online marketing decisions.
These 3 strategies help your clients have more ownership for their own website ROI. By involving clients in the goal setting – ascribing a dollar figure to these goals, then giving them input into the variations and experiments being run and finally sharing the resulting data you will engage them in a real tangible way. They will be able to see first hand how continuous experimentation leads to improved website performance – where a higher percentage of visitors reach the goal they helped set. And that's language business owners understand.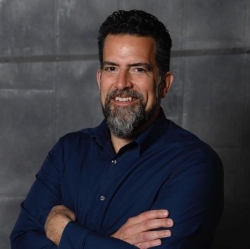 Latest posts by Josh Becerra
(see all)