Universal Analytics (UA), the mainstay of digital marketing across the globe for 10+ years, will stop collecting data as of July 2023. In its place, Google Analytics 4 (GA4) will be taking up the mantle of the leading website data storage and analysis platform. 
Can I Even Track Phone Calls in Google Analytics 4?
As everyone is starting to transition from one platform to another, a question must be asked, "What do we do about our phone call tracking data?"
For those using CallRail, this is especially important because CallRail has been a mainstay in collecting call data that is far more granular and valuable than simple phone number clicks. This call data has been fundamental for those relying on lead generation via phone calls. So, what about CallRail?
To figure that out, we must understand the differences between UA and GA4. While some may see GA4 as UA 2.0, this simply isn't the case, as UA and GA4 are entirely different platforms in both the user interface and, more importantly, the data model. Thus, now all SaaS companies that have been funneling data into UA now have to build brand new integrations for their platforms. CallRail is no exception and is building its integration just like the others.
CallRail's Recent Update
CallRail has yet to publish its GA4 integration. However, we aren't completely in the dark. They have made the following statement:
"Google has recently upgraded to Google Analytics 4. We currently only support Universal Analytics but are working on upgrading our integration to function with the newest version and are confident it will be completed well before the July 2023 sunset date of Universal Analytics."
Essentially, we don't know when the integration will be ready, but we can assume sometime before July 2023.


Chat with the Google Analytics Experts at Augurian
Augurian has been following the development of GA4 closely, seeing it as Google's next step before it was announced. Alongside this, Augurian has been using CallRail intensely for several years. Thus, we are uniquely positioned and ready to help all who would like assistance in their transition to GA4 and how it could pertain to CallRail. Reach out to us today for assistance with GA4 migration and all your analytics needs.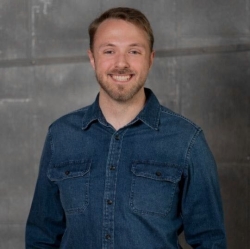 Latest posts by Kevin Malecha
(see all)