Client Success Story

Content Marketing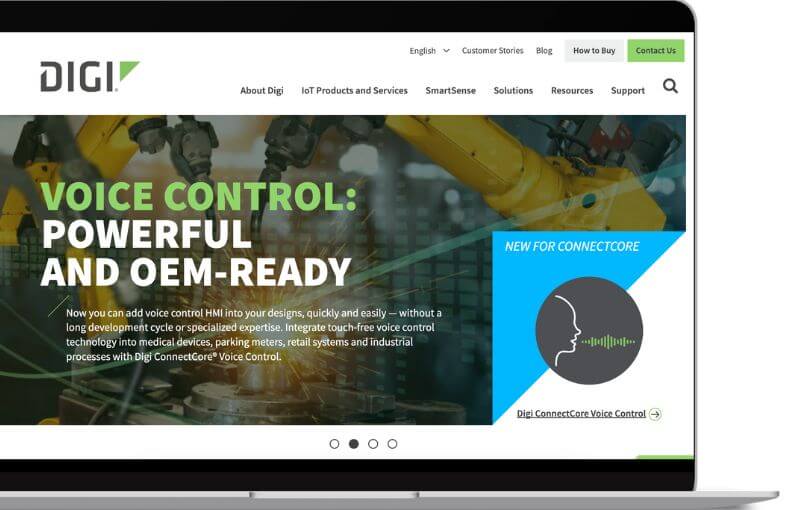 Challenge
Although the business was doing well and Digi already had name recognition in its industry, it was looking to grow authority and build brand awareness even more as the industry competition ramps up. One of the biggest challenges had been competing with the biggest brand names in the industry and getting content to rank above them organically. This was going to happen by shifting their focus away very low-funnel content to a high-funnel, educational blog.
Solution
The solution to their challenge was to create a piece of high funnel content targeting a high difficulty and high volume keyword and contained a long list of peripheral keywords to get in front of as many eyes as possible with quality, educational information. Augurian's Content Marketing team created a detailed SEO-researched content brief with the target keyword being 'what is LTE.' Once this was created, they worked with Digi's subject matter experts to execute on a singular new piece of blog content with the primary goal of driving clicks and increasing brand awareness.
12.7K
SEO Clicks
1.16M
Impressions
14.5K
CPC Savings
in the last month
What is LTE' is the #6 top traffic driving query site wide right now. It has been their #1 top traffic driving blog since December, ranking above a handful of well-known industry brands, including Verizon Wireless and T-Mobile.
in ~6 months on the serp
Since being published in November of 2021, the blog, "What is LTE? How It Works and Why It Matters | Digi International" has ranked incredibly well.
Other metrics include:
driven 12.7K SEO clicks from 1.16M impressions
an average position of 8.7 for 638 keywords
$14.5k in cost per click savings
"What is LTE? How It Works and Why It Matters?" has captured 541 backlinks and 10 people also ask snippets.
Collaboration
Sr. Marketing Manager and Content Director of Digi stated that working with Augurian on optimized content was "a very collaborative and effective process."
Augurian is particularly proud of the relationships we build with our clients and our well-thought out processes. The client and our team work together to know who to utilize when and the results are remarkable.
"We have always optimized content, but employing this methodology for key pieces of content really takes it to the next level, and the results are outstanding!" – Jayna Locke, Sr. Marketing Manager, Digi
The recipe for success
A well developed and researched piece of content has proven itself time and time again. In this case, a content brief that contained a more difficult keyword and a longer list of keywords than normal, truly paid off. This, and a subject matter expert that executed on the brief perfectly combined to create a piece of content that successfully built their name recognition in the industry.
Knowing when to put a piece of content in front of customers is one thing, but knowing how to construct that optimized piece of content in a way that will truly perform, is another.
The learns
Low-funnel versus high-funnel content truly serve their own purposes. Evergreen and high-funnel blogs are powerful in gaining brand recognition, and it is exactly what this client needed.
It is simple in theory, but the collaboration amongst teams and the successful strategic implementation are what drive such exceptional results. Augurian and Digi worked together from ideation to publication and then watched the blog work it's magic.