A PPC Agency With
Powerful
Paid Media Marketing Services
Augurian's Paid Media team will guide your business to paid media success. Helping you deliver the right message, to the right people, at the right time, AND justify those results.
Have confidence in your paid media investments
Full Funnel Paid Media Strategy and Planning
Platform Execution and Management
Measurement and Analysis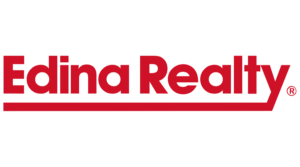 Client Highlights
"We've been working with Augurian for more than a year. Their digital marketing expertise is head and shoulders above others we've worked with in the past. The results we've seen have completely exceeded our expectations, they consistently align their work with our overall strategic objectives and collaboration with our internal team has been great."

Client Highlights
"Within three months, we got a record amount of marketing qualified leads from PPC. Augurian has been instrumental in helping us significantly lower our cost per conversion. With the savings, we've been able to invest our advertising dollars in new platforms and continue to see impressive growth month over month."
Full Funnel Paid Media Strategy and Planning
A comprehensive approach to paid media that identifies high-impact, low-effort initiatives, integrates client goals, and supports the customer journey across all stages.
Platform Execution and Management
The day-to-day management and execution of advertising platforms on behalf of clients, with a focus on optimization, efficiency, and scalability.
Measurement and Analysis
The process of collecting, analyzing, and reporting data from paid media campaigns to drive strategy forward and improve performance.
Let the experts take a look
We're here to help you succeed. That's why we offer two ways to get our expert opinions: a free quick scan or an in-depth audit.
What Does It Look Like?
Paid Media Platform Auditing
Analyze paid media platforms to determine the effectiveness of tactics and review for best practice alignment
Identify critical and high-impact, low-med effort optimizations for near-term implementing
Auditing is a critical component of how we would put together our strategic planning and road mapping for current and future quarters
Auditing is focused primarily on platforms, but there is a strategic component
Goal Setting and Projections
Leverage account data to put together projections to support with goal planning and setting
Align on paid media goals and integrate these goals into strategic planning and reporting
Communicate and report on goals that were agreed upon by teams
Annual Roadmap & Strategic Planning
If appropriate, work with team to outline yearly strategic plans to reach company goals
Budget mapping and media mix allocation
Seasonality forecasting
Non-evergreen campaign planning and resource allocation
Annual roadmapping is meant to outline long term strategic focus based on outputs from paid media auditing and planning
Adjustments to be made to yearly roadmap to ensure new priorities are accounted for, and that the direction aligns with business goals and status towards those goals
In-Platform Management, Execution, and Optimization
Comprehensive management of advertising platforms
Bid, budget, and allocation of advertising spend
In-platform campaign creation and asset creation/implementation
Tracking and measurement
Quarterly Alignment
Each quarter our team will plan to review:

What was accomplished and how our strategies are performing
How we are pacing towards yearly goals
Observations around strategic performance and competitor trends
Alignment on the next quarter's priorities

Quarterly priorities are broken down into "rocks" or specific tasks or action items for tangible delivery and ownership
We will conduct a mid year review (Bi-Annual Business Review) to review progress made, touch base on progress towards goals, and ensure alignment on strategic roadmap.
We will plan on reviewing strategic direction and roadmapping on an as needed basis, at least once per year as part of an Annual Business Review.
Measurement
Monthly reporting insights that are presented to the client

Paid Media Traffic, Conversions and Engagement
Revenue and ROAS
Leads, MQL's, SQL's and Closed deals
Status towards goals
Competitive metrics when appropriate
Metrics aligned with tactics stage in the customer journey

Automated monthly reporting on paid media

Dashboards that provide progress towards overarching goals
Dashboards that provide real time insight into the performance of paid media campaigns across platforms

Insights into what is driving performance and any actions that are needed
Insights and Consulting
Regular updates and insights regarding paid media platforms and updates
Regular insights on industry or market changes that may impact performance
Assistance in building business cases for initiatives that will positively impact paid media performance
Analysisofmarketingdatatohelpanswerquestionsabouthowyourcustomers and industry are changing
Clear communication about what variables are impacting success for core/ edge
What is Our framework?
Our team will lead paid media efforts across the entire customer journey to help hit business goals. Paid digital advertising can be the fastest way for your business to build brand awareness and outbound at scale. It's also one of the easiest digital marketing tactics to strategically track and measure – especially for ROI.
Our Approach to Paid Media…
Omni-Channel
The Customer Journey
Bimodal Approach
Let the experts tailor a strategy specifically for your business.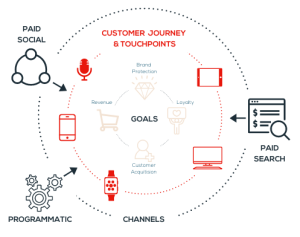 Omni-Channel Approach
Our omni-channel marketing approach leverages various publishers and ad types, creating a seamless customer experience across all channels we're managing.
That means delivering the right message to those prospects at precisely the right touch points throughout their customer journey.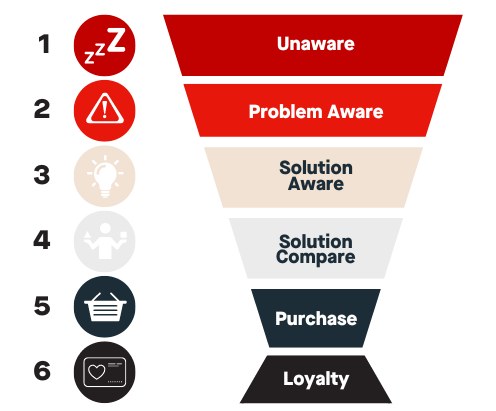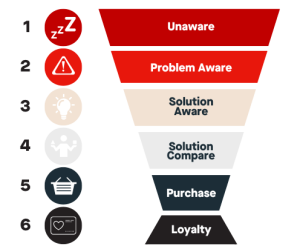 The customer Journey
Most often customers and prospects take a winding path to a sale. It could look something like this: they see a programmatic ad, click on a link from a social ad, do a search or two to help make an informed decision, get retargeted on social or YouTube and finally return directly to your website to become your customer.
At Augurian we understand that there are many interactions that play a role in a final sale and we work hard to get your message in front of your audience throughout their customer journey.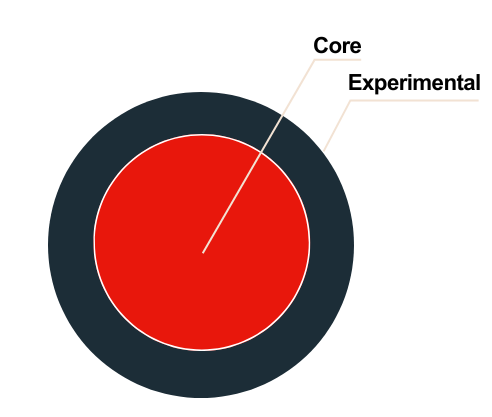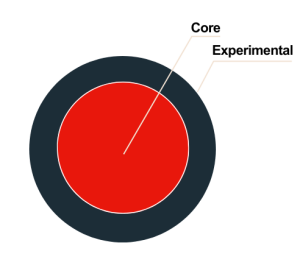 Bimodal Approach
Many of our tools are designed to help manage our core strategies. These are the strategies that we know predictably work for clients. However, our experience has shown us that anywhere from 10-30% of your total ad spend budget should be directed toward exploration of new campaigns and tactics.
This bimodal approach allows us to experiment and improve continuously. Once an "experimental" strategy or tactic has been fully vetted, it becomes part of the "core."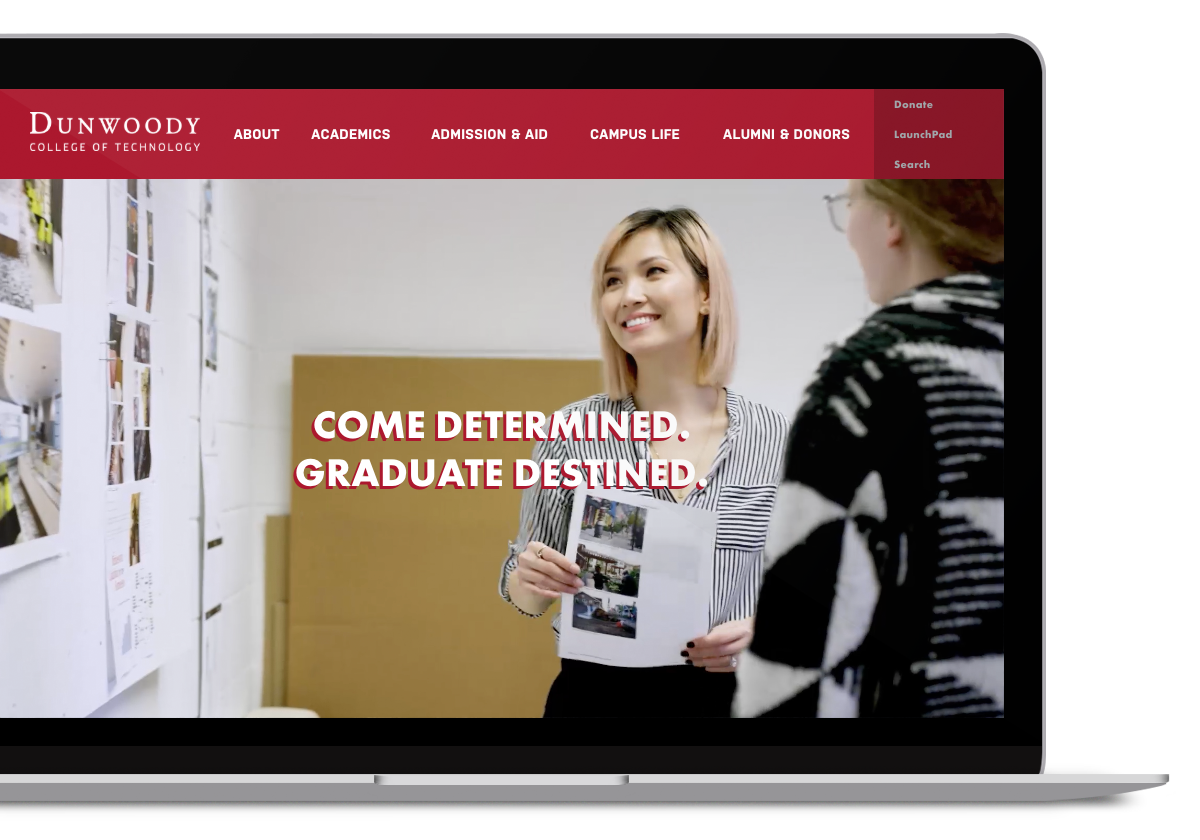 Client Success Snapshot
Dunwoody College
Dunwoody College of Technology, the only not-for-profit technical college in the Upper Midwest, was challenged to find less costly, more targeted ways to draw students from the local urban area and surrounding rural areas in their state. They needed more inquiries about their degrees and programs to increase potential new student attendance at open houses, which provided the best way to turn potential student interest into enrollments.  Dunwoody College needed better ways to find their audience efficiently and lower their cost per RSVP.
73%
Decrease in
Cost Per Inquiry
29%
Increase in
Paid Media Traffic
96%
CPI in the top
96% of the Industry
View Case Study
READY TO HAVE CONFIDENCE IN YOUR paid media investments?
We are a trusted pay per click advertising company.
We've been sharpening our paid media skills and strategies for years and we have the track record to prove that we know our stuff.